hey there.
it's day 3, and it's 10:30 pm and i'm blogging from my bed while harper chats next to me. she can't sleep because the fireworks are booming like mad all around us. and the coolest part is that we can see them from our new master bedroom windows. we were going to try and make it to a park for fireworks tonight, but they're just so late with young kids, but this deal worked even better. we picked a pretty cool place to live. so, i digress. and i feel like i'm going to digress a whole bunch in this post. stream of consciousness and all. that's how i typically roll anyways.
it's day 3 and i accomplished two-and-a-half-thirds of my july challenge today. smoothie, check. blog, check. exercise, half-check. i didn't make it to a class or a run, but i did vacuum and cook up a storm in the kitchen, so i'd say that counts.
speaking of kitchen, i decided to give you a little glimpse into our new home. today's glimpse is the kitchen. this was the first room to be completely organized, thanks in major part to my mama's help, and one of the few without any boxes still left sitting. and i worked hours on the details. rearranging, setting up the cookbooks just right, figuring out the best place for the coffee pot.
and so it begins.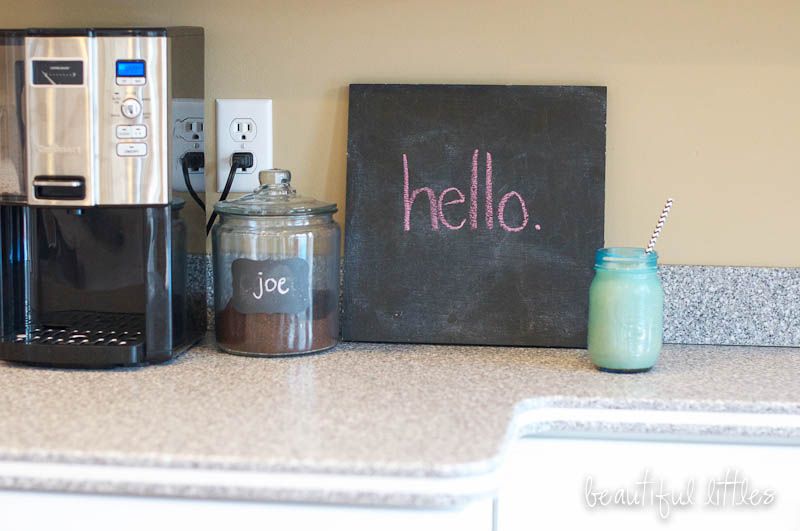 i love love love glass jars and chalkboard labels. i think i may chalkboard label everything in the kitchen by the time i'm done. and ball jars are a new addiction, especially the vintage blue ones my sister gave me as a housewarming gift. she knows me so well. they are the perfect vessel for my new and improved iced coffee. you see, as of july 1, i've retired my favored amaretto creamer. i still loved it, but was tired of the chemicals i was certain i was putting into my body on a daily basis. i still doctor up my grounds, but this time, i've been trying almond milk, organic half-n-half, coconut palm sugar and agave nectar and trying to see what i like. it's a work in progress, but i'm bound to make it stick this time. sayonara amaretto. july is my month.
we move on to the white cabinets, still in need of hardware changes, but finding knobs and pulls i like is like finding a needle in a haystack, and the new stainless steel double oven gas range and french door fridge. i truly died and went to kitchenaid heaven. they are dreamy.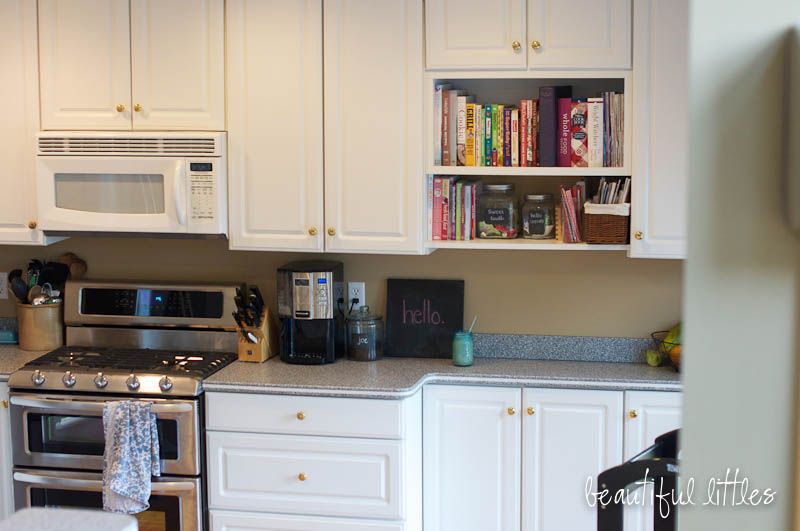 off of our kitchen is our laundry/mud room, perfect for a daily load of laundry. i love not having to walk down the basement to check the laundry.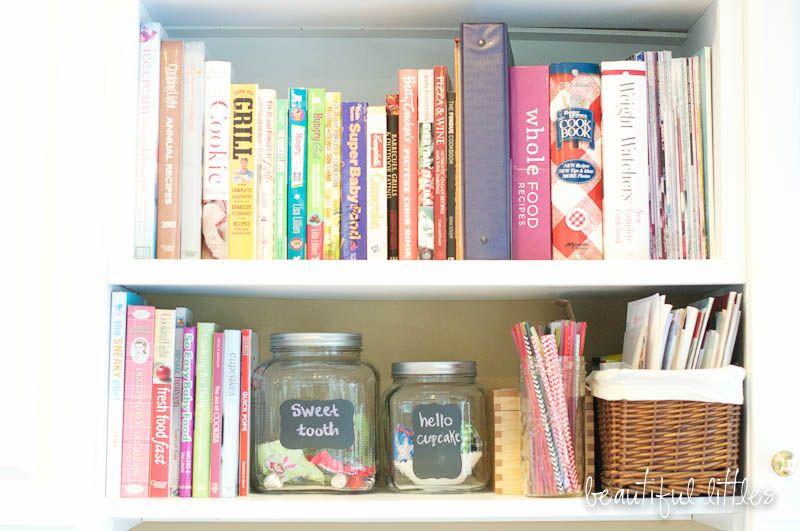 there used to be a wooden wine rack on the top shelf, but that was removed to make way for my cookbooks that used to be kept in the dining room at the old house. love having them in the kitchen for easy reach much more.
oh again with those jars and labels and ball jars for my paper straw addiction!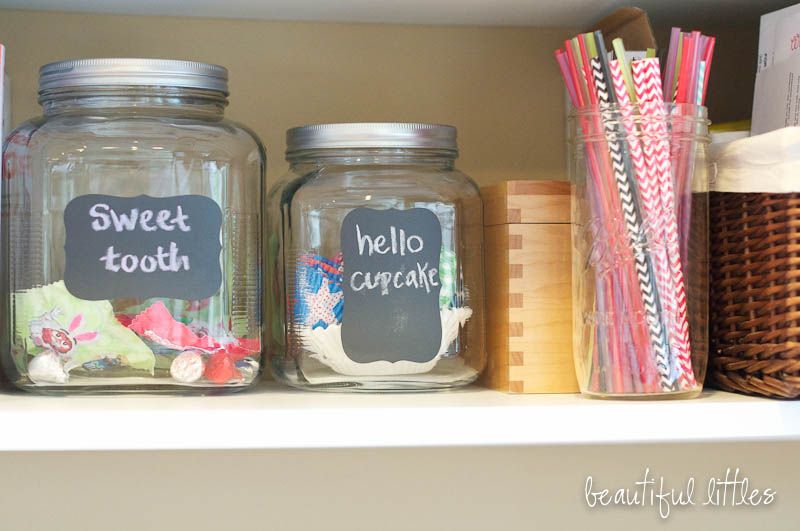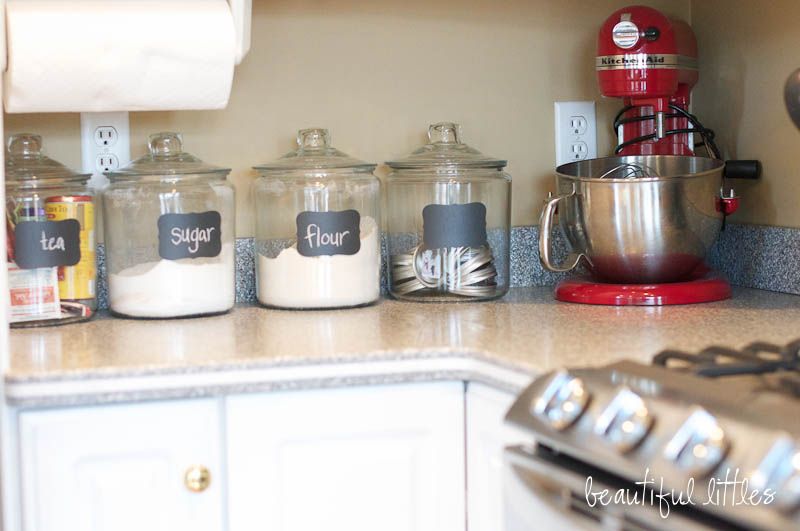 this little magic was inspired by my friend,
maria
, who is the queen of all things organized and a fellow neat freak. she seriously has her stuff together and i am always in awe. so instead of magnets on the front of the fridge, she put up a piece of steel and uses it at her house as her daily inspiration and go-to board. i loved it when i saw it at her home, and low and behold, we have a similar area in our kitchen. so off to the steel warehouse i went to get a piece of steel cut and mitered. it fits great, and i love it.
what's missing is a kitchen table in our bay window, and it is set to be delivered early next week so when that arrives, i will share it here.
so there you have it, a brief glimpse into the room we spend 78% of our day in it seems. harper has been mixing up spice soup concoctions on a daily basis; pouring, stirring, a pinch here and a dash there. dried onion-chocolate chip-parsley-sprinkle-oregano-salty-sugary concoctions that no one can eat. but she's not harming anything, and she's independently growing her kitchen skills, so i encourage it. as well as the clean up afterwards.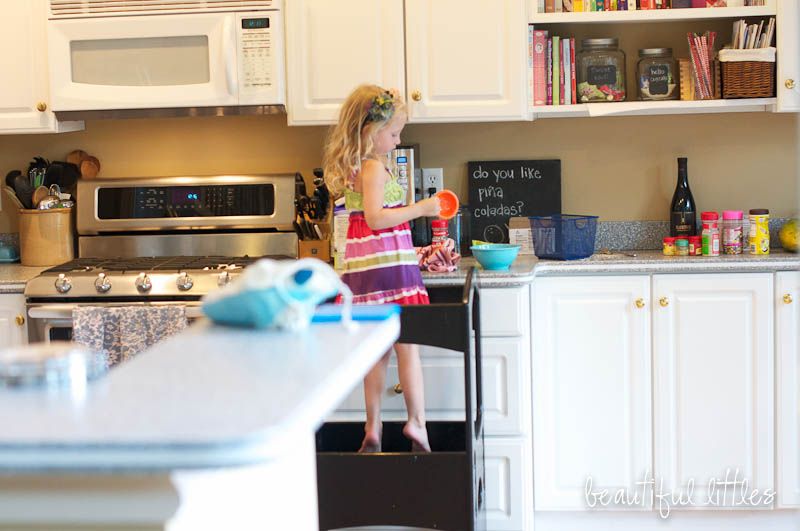 and look at this...the deck just off our kitchen recently went through a pool installation.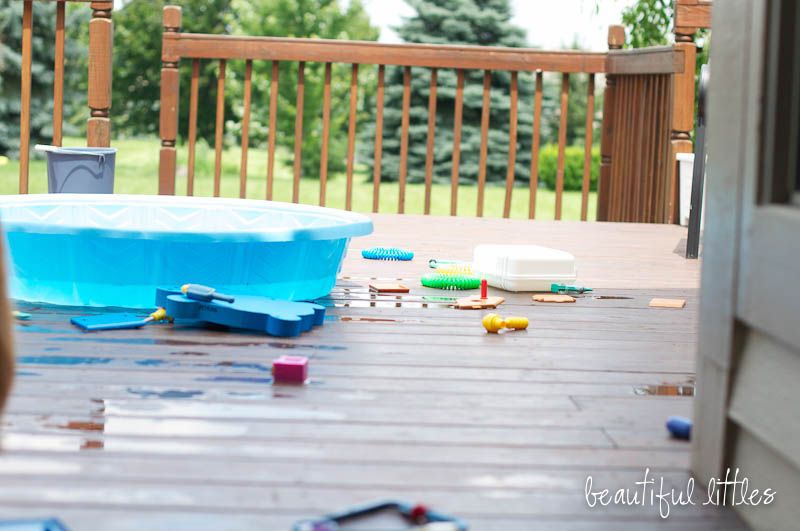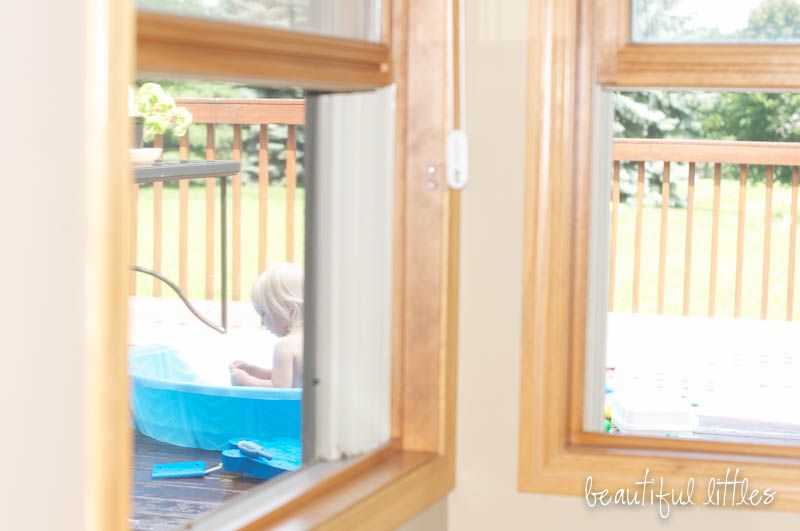 we enjoyed today shared between the deck and the kitchen. and it was a fabulous day.
the fireworks outside my window have ended, and my eyes are heavy. til tomorrow.