she's five.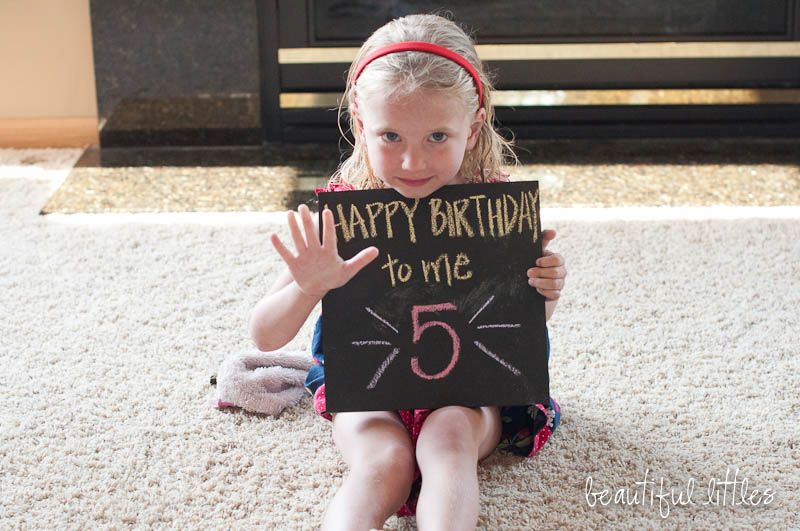 i just can't believe it, but she has been counting down the days in eager anticipation of this big event.
five means a whole lot. it means no more preschool. it means big yellow school busses and kindergarten and reading and homework and independence. it means that an entire half of a decade ago, i first met the tiny little bundle of joy that made me a mama and brought me so much more than i ever expected.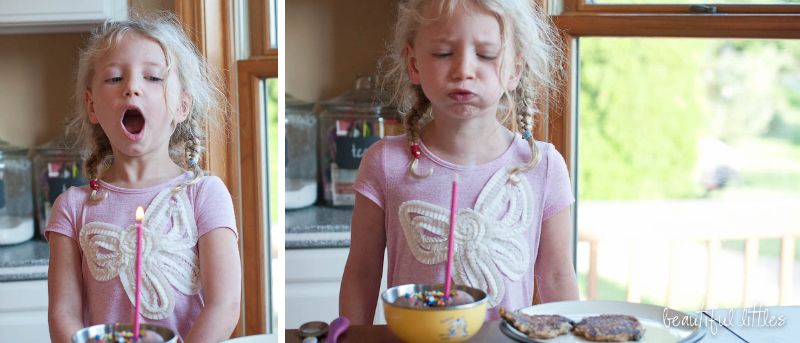 her birthday was special. we celebrated with chocolate chip pancakes (her request) and chocolate ice cream with sprinkles (my surprise). and we headed off to the beach, our 3rd annual tradition. more pics from the sand to come.

harper at age 5...
-she often asks if anyone is coming over or we're going anywhere, so she can go sans underoos
-she loves to wear dresses, a few of them are her favorites and she rotates between them
-she still stomps her feet and scowls when she's mad
-her favorite foods are edamame, nutella, pb&j, mac and cheese, pizza (no pepperoni anymore) and spaghetti. she is getting much better about trying new foods
-to get our attention, she says "there are 2 (3, 4) things i have to say"
-she is so easily distracted, always has a million things on her mind, and wants to do something that pops in her head right. this. minute., much like her mama
-she loves stories before bed, and her favorites are junie b. jones and berenstain bears
-she still has her soft taggie.
-she is a fantastic swimmer, and loves to swim, play tennis, and dance. she wants to only take ballet this fall.
-she loves to choreograph moves to her made up songs
-she still has a killer memory for the little things
and my second annual installment of the birthday questionnaire...
How old are you? 5
What makes you happy? that mommy and me play together
What is your favorite animal? a butterfly and a unicorn
What is your favorite thing to eat? pizza
What is your least favorite thing to eat? rotten eggs
What is your favorite thing to do? play with lolly (her american girl doll)
What is your favorite TV show? doc mcstuffins, peppa pig, charlie & lola, max & ruby
What are you really good at? being careful with my little sister
What is your favorite movie? despicable me 2
What is your favorite color? the rainbow
What is your favorite song? max & ruby theme song (she sang it for me), justin bieber
Who is your best friend? lilianne and harrison
What do you and your mom do together? i help you cook
What do you and your dad do together? we both watch daddy's shows
What is your favorite sport? tennis
Where is your favorite place to go? the mall cause it's so big and i love the mall
What is your favorite book? junie b jones
What do you want to be when you grow up? a doctor
harper,
you are love and light and sunshine. you challenge us and make us think. we are so thankful and blessed that you are ours, and couldn't imagine life
without you in it. happy 5th birthday our little bean.
love, mommy