"A baby will make love stronger, days longer, nights shorter, bankroll smaller, home happier, clothes shabbier, the past forgotten, and the future worth living for."
our little pistachio. i've been asked recently how we came upon this nickname. when harper was born, the first thing i called her was peanut, because she was so little. when crosby was born i called her firecracker, because of how restless she was in utero. but she was even smaller than harper, so when my sister-in-law met her for the first time, she gave her the nickname pistachio, since peanut was taken. and so it stuck, and here she is.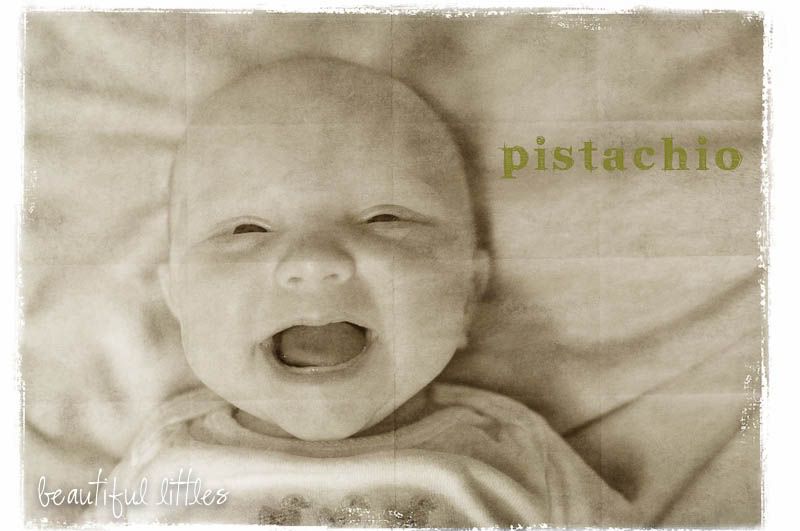 i took the following photos back in april. i wanted to capture the little things about a newborn that i would soon forget and definitely miss.
the curled toes and fingers. the froggy legs.
the constant sneezing from labor.
the archer's stance.
the first almost smiles.
the grasp reflex when you so gently lay your finger into her hand.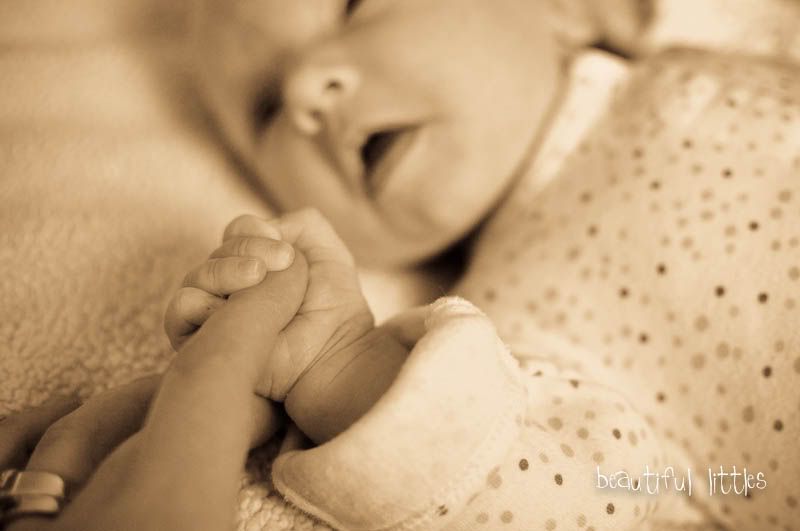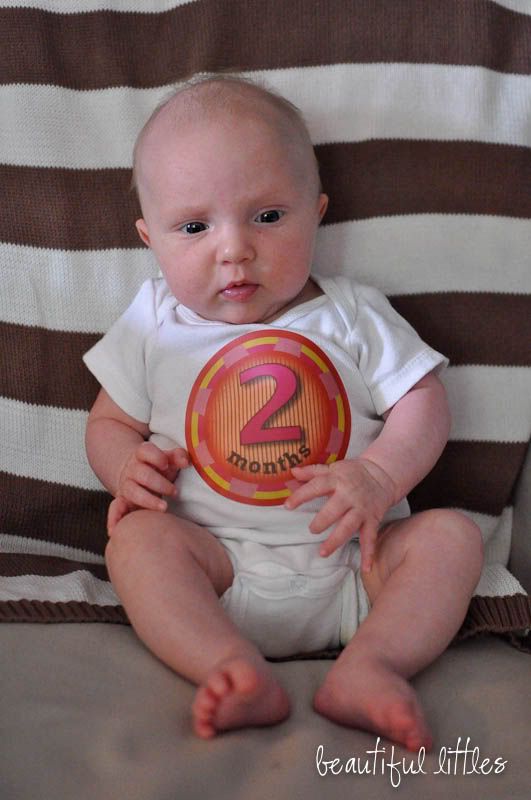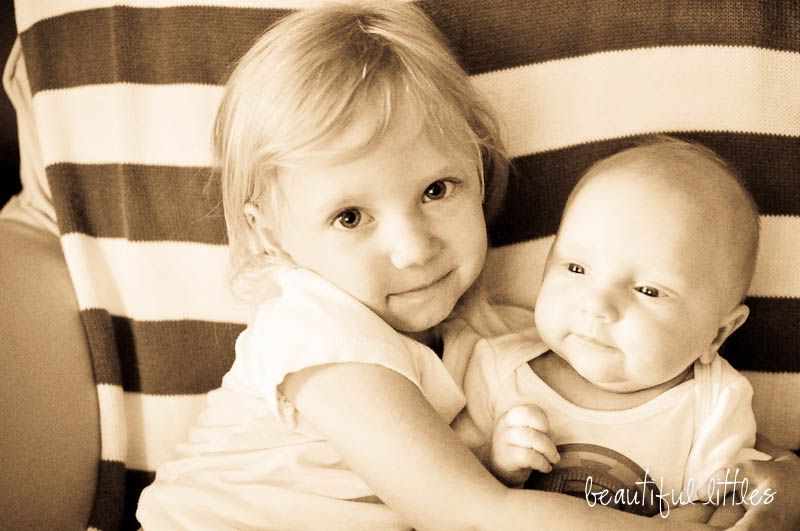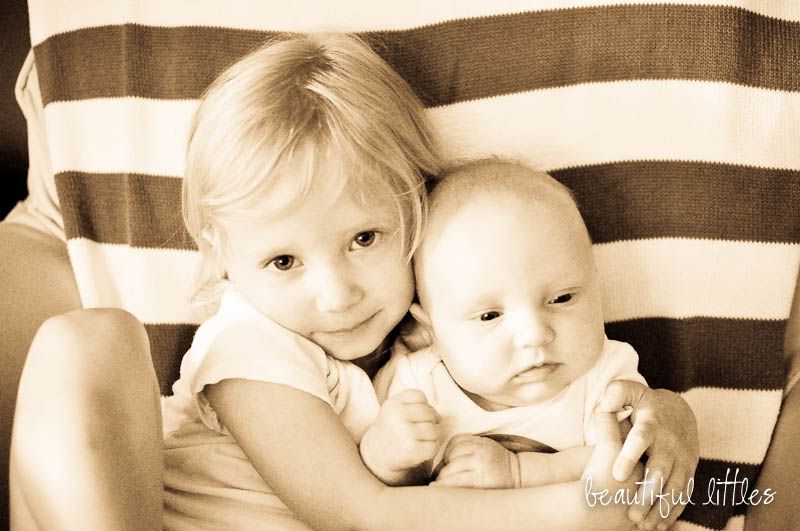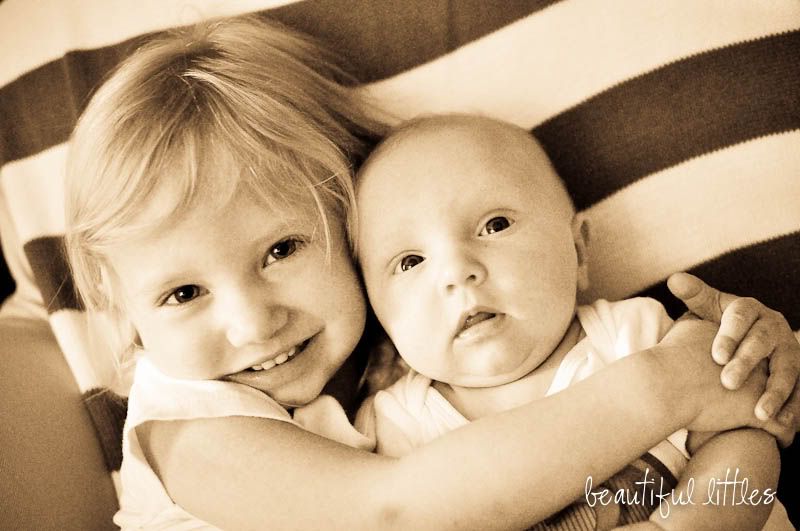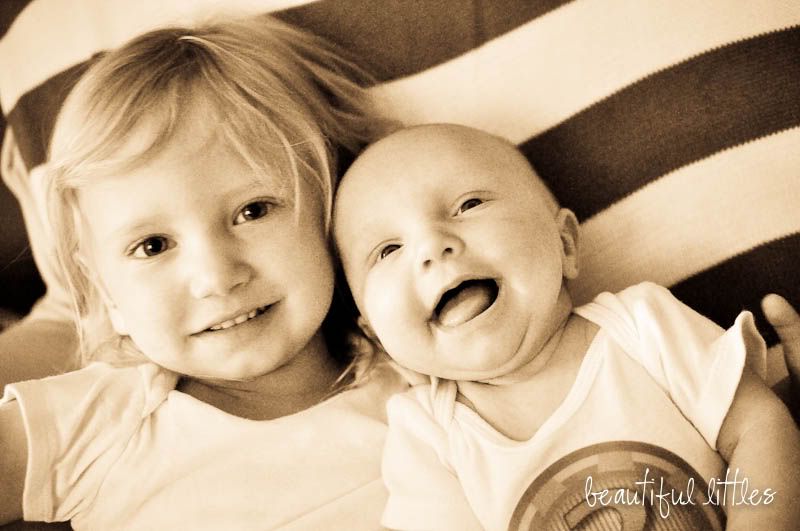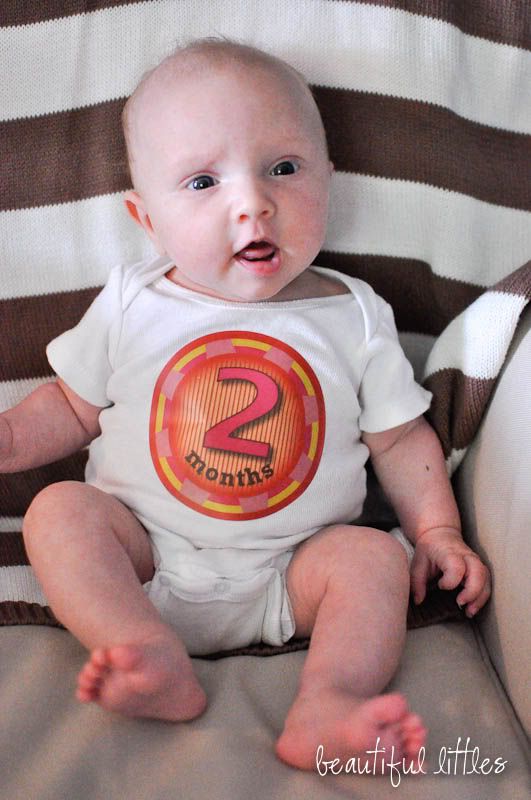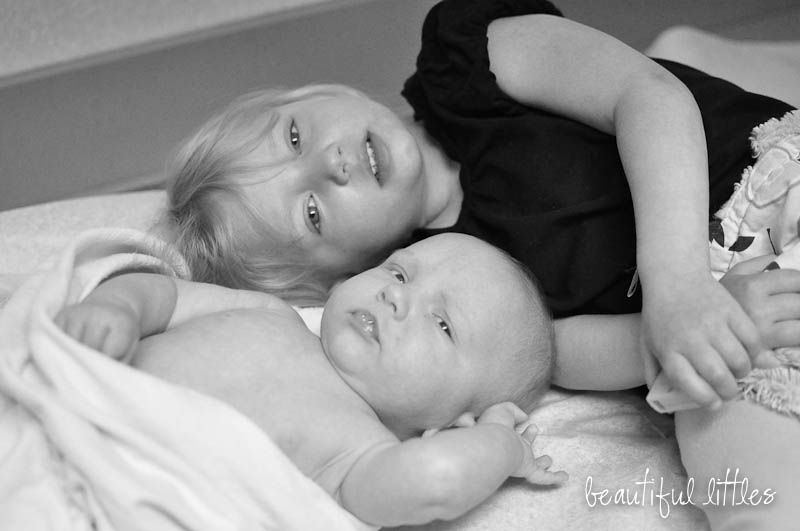 the 2 at crosby's 2 month checkup, both looking oh so pleased as punch.
and then she went and turned 3 months.
i love this true to life moment. can't wait to remember the sweetness of it as they get older and really do mean to knock each other out.
crosby's lovey is an owl...
which harper thinks is hers.
along with a doll gifted to us from a friend, which is stitched on the front clearly with crosby. harper still thinks it's hers, too.
my mom found a photo of me as a baby at 2-and-a-half months old with my i'm the little sister shirt and a blue blanket. being the sentimental type, she held onto both items. and brought them over the minute she found the photo and thought she was looking at crosby.
can you see the similarity??
she's a changing. and quickly. she's starting to make the move to roll over. she's chit chatting away whenever she gets eye contact. she "sings" along with us to any tune we croon for her. she is sleeping longer stretches at night. she can put her animal pacifier into her mouth. she is starting to giggle.
i never knew that you could love a second child as much as you do your first, but my heart has only doubled with love for both my girls and the amazing connection they have for each other.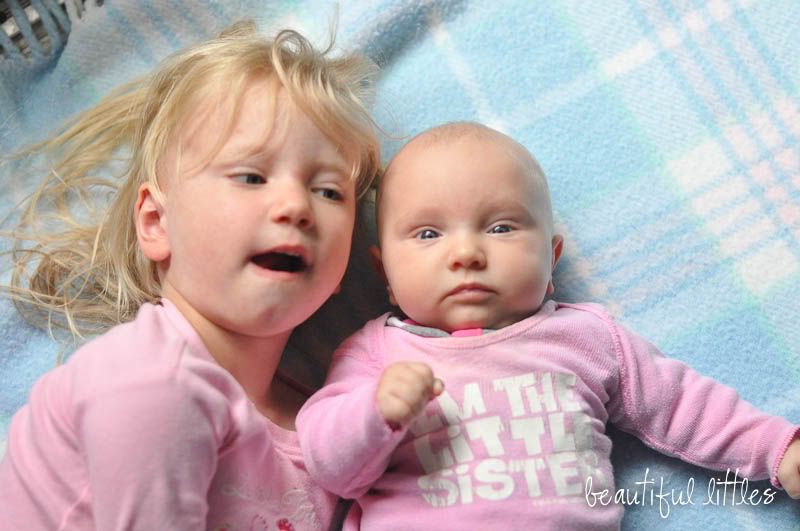 ****************
and speaking of pistachio, we recently made it in popsicle form using our zoku. i stand corrected on coconut macaroon being my favorite. this one by far takes the cake. yum, yum, extra yum.