a few weekends ago, my mom, heather and i jetted off to d.c. for our annual girls weekend. places we've ventured in past years have included a spa and antiquing in canada, and shopping and the theatre in chicago. this time, we included family visits, beautifying at my sister-in-law's fabulous new salon that just opened and of course, shopping.
michael and harper spent the weekend at home. this is the view i shared with my harper bean, when she wasn't too busy playing with her toys.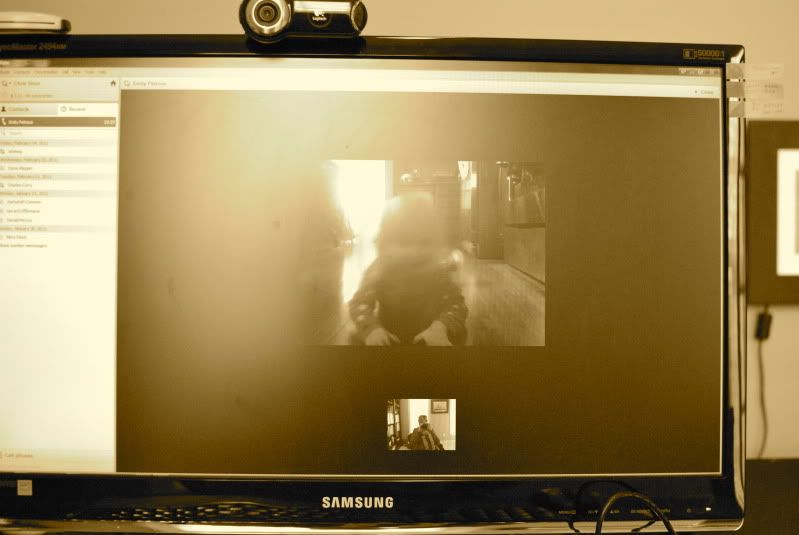 and this is where we spent our sunday, getting glorified and beautified, and getting the chance to play salon. heather and i haven't laughed so much in years. and we were instantly taken back to days of youth.
here's heather, skyping with her husband, tim.
here's my brother's attempt at using my camera, a little out of focus, as i step in as hairdresser.
nyla and callie got to join us at the salon for the day.
all prettied up. much love and kisses to our very talented sister-in-law, stephanie. and her salon is just amazing.
chris, my mom, me, heather.