it's getting closer! it's almost time for auntie jen and uncle pat's wedding. and we couldn't be more excited. michael and i have the honor of standing up in the bridal party, and harper was asked to be a flower girl. her dress has arrived and she can't wait to wear it.
the day we left for vacation, we started off the wedding countdown celebration with a bridal shower. that week, i whipped up 80 sugar cookies with royal icing. hot pink. bright orange. it was going to be a festive tropical party.
the favors were set.
the flowers in bloom.
the card catcher created. (yes, created by auntie kelly.) and the presents sat awaiting to be opened.
we mingled and sipped on exotic cocktails.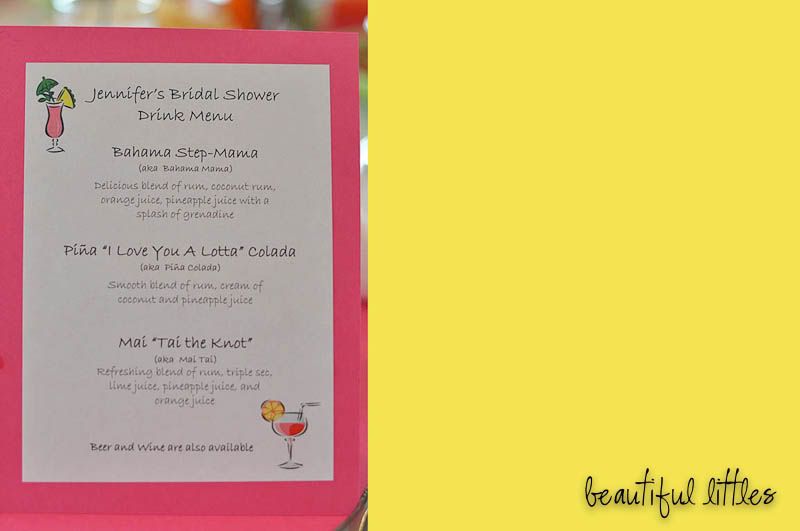 dined on delicious food and fabulous cakes.
the girls danced. and oh, i cannot wait for the wedding because i don't think these three will ever leave the dance floor.
and we celebrated and toasted to this beautiful happy couple. much love to jen and pat. we are so looking forward to the big day. xo