it's been far too long since my last beautiful littles post, a.k.a. things i am absolutely loving at this current point in time. so here we go...
pistachio gelato and sugar cones
um, how could i have forgotten the amazing simplicity and deliciousness of a sugar cone? and to fill them with my new favorite frozen dessert, pistachio gelato, only trumps the cone on it's own. i am loving all things pistachio right now, and this sweet confection is no exception.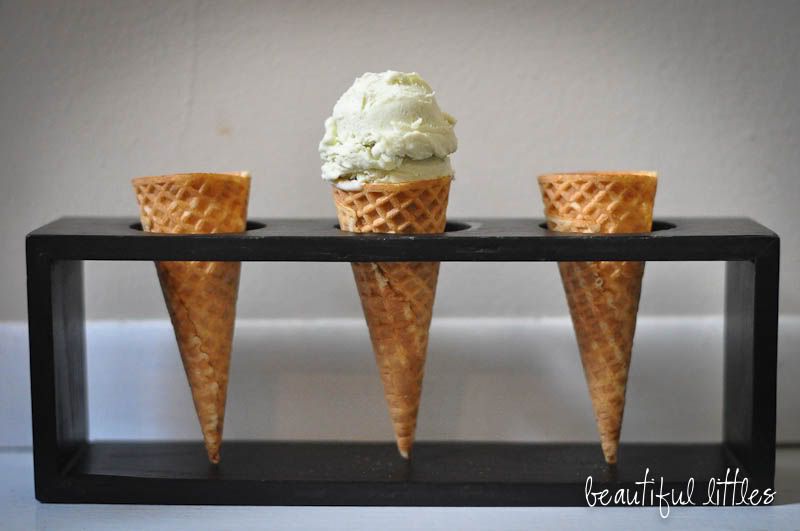 glass
i never really understood the importance of glass over plastic until michael started working for a glass company 12 years ago, and have been even more cognizant of using it since he showed me their
new marketing campaign
. pure genius. we use glass as a reservoir for holding drinks, as drinking glasses (i am loving using mason jars for our cups right now), as decoration, for silverware containers and for candy and candle holders. it's cleaner. it's safer. and, it supports michael's career.
sarah she is my second cousin once removed (or something like that) on my mother's side and has been in nursing school at u of m for the last 4 years, making it very convenient to have her babysit. on top of the fact that she adores children and is so amazingly good with them, did i mention she's a nurse (i.e. she knows all about health and first aid)? she has watched harper and crosby lots this summer, and helped me out more than she knows. my girls love her and she loves my girls. and we unfortunately had to say goodbye this month as she moved on to a real job working in pediatric oncology. we miss her so.
cousins more on the cousin front, katie and collier came into town a few weekends ago and we got to spend some time with them at the beach. he is just so delicious, and a mini-katie boy version.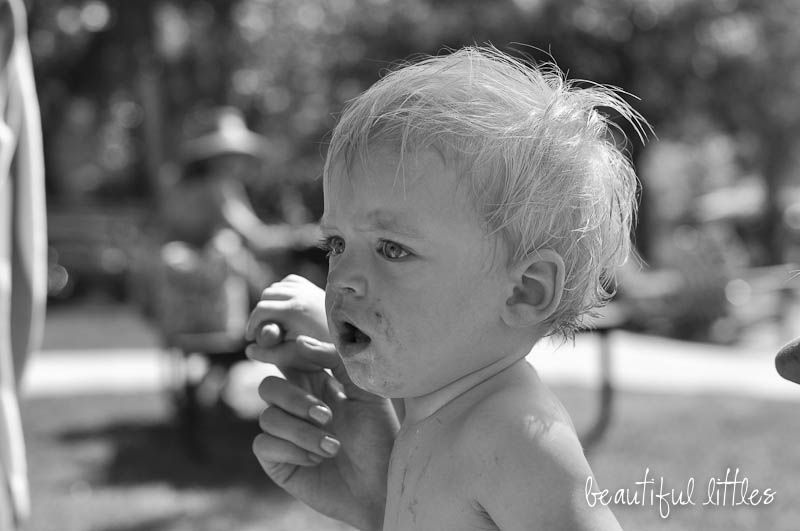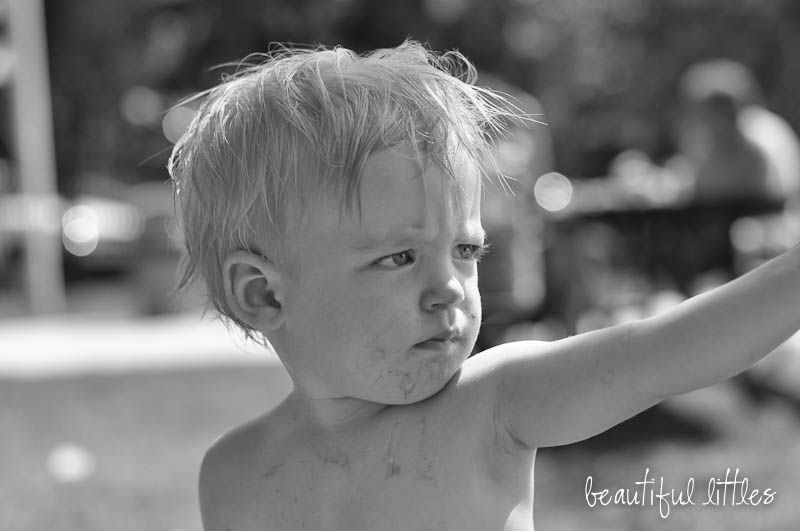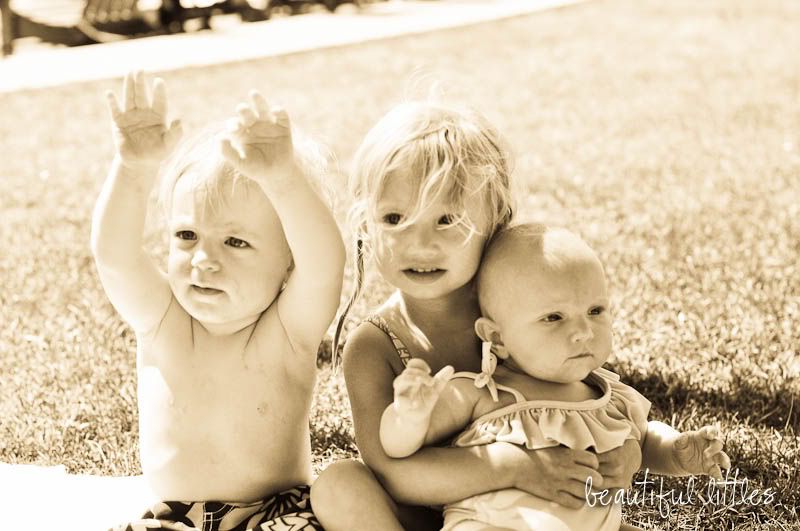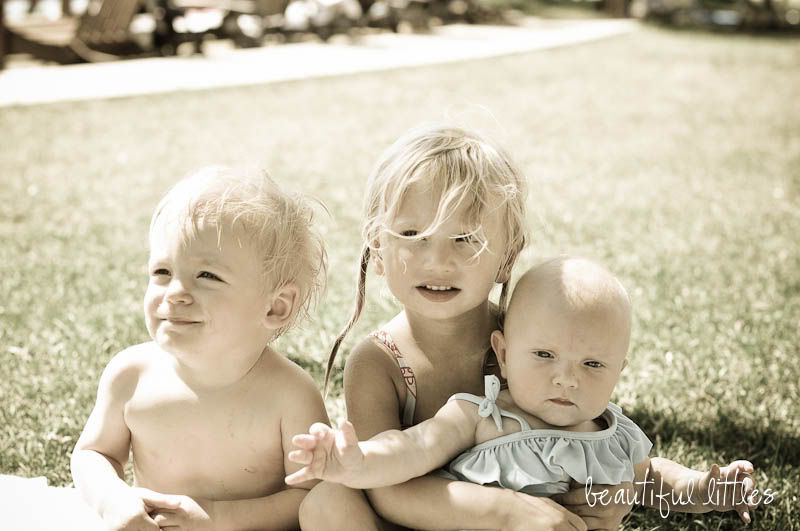 lucy
crosby's new lovey is a kathe kruse doll which has somehow been named lucy. must be her guardian angel, because it's the first name that popped into nana's head when we were trying to decide what she should be called. she goes with us everywhere, and brings a smile to crosby's face whenever she sees her. lucy's braids have been chewed on more than anything else, and are the perfect teething toy.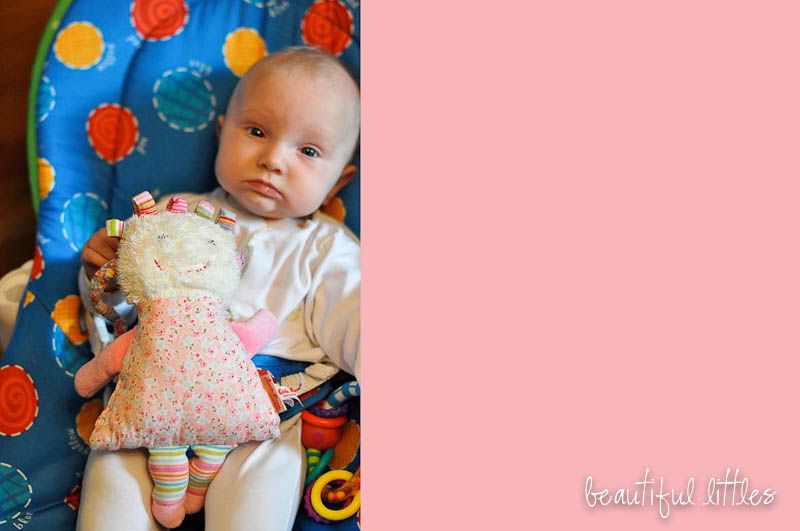 iced coffee
this has been my latest addiction. whether from starbucks, tim hortons, biggby or made at home. i seem to be drinking these on a daily basis. gets me through the hot days when i don't get much sleep at night (or even if i do). it's always a lovely day for a...guinness? i think not. although, i'm sure michael would disagree with that.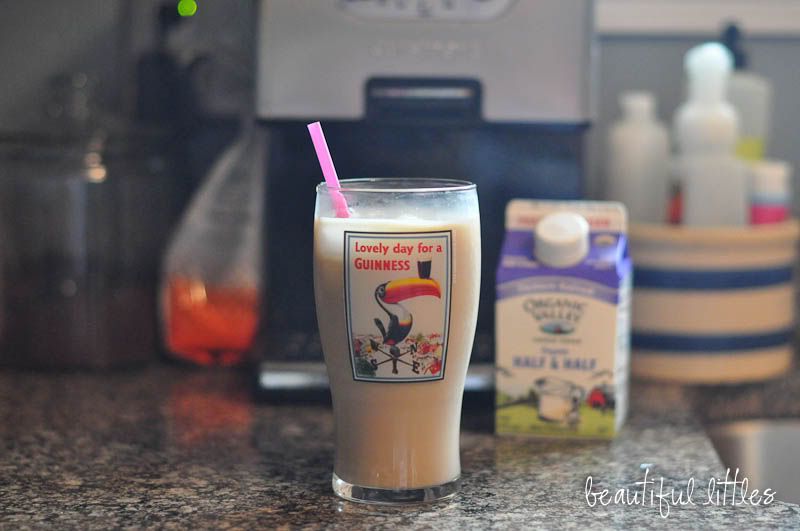 zoku
this will always be on my beautiful littles posts. recently, we've made
strawberry shortpops
and
coffee buzz
.
chew beads another favorite teething toy as of late. the bonus is that it doubles as fashionable jewelry. crosby locks her gaze on these whenever i am wearing them and will gnaw on them for a long while.
now go enjoy some beautiful littles of your own. care to comment what you're loving right now? i'd love to hear them.