summer is slowly winding down (boo!), but we've been pretty good about tackling our summer to-do list and checking things off. having something to do has kept us sane on those rough days, getting us out of the house when we're at our wits end, and also given us ideas on the days when we are looking at nothingness (although, those kinds of days here and there have been pretty nice, too). it's reminded me to appreciate all the little moments and activities that i grew up doing as a kid, providing me with loads of memories of my own childhood. hopefully, we've created some good ones for the girls, too.
i have so enjoyed this summer. no more working through the summer days like at my old job. no more moving out of our house for 5 weeks while michael renovated the kitchen like last august. no more pregnancy nausea keeping me wanting to do nothing but hide under the covers and sleep all day. we have soaked up every ray of sunshine and every degree of heat. it's been perfect.
we still have some things to attend to before we officially close summer by going back to school in a few weeks, but here are a few of the latest fun items. and don't fret. we have plans for another mom's group craft night where we'll be making our fall to-do list. and while i don't even want to think about falling leaves, sweaters and jeans, pumpkins, apples and cooler weather right now, autumn is my absolute favorite time of year and i know i'll be loving every minute of it once it arrives.
paint with pudding bryce and graham (and reed) joined us for painting with pudding, or rather eating pudding. they did manage to get some on the paper, but most went in their mouths. they washed off in the sprinkler and cooled down with some zoku pops.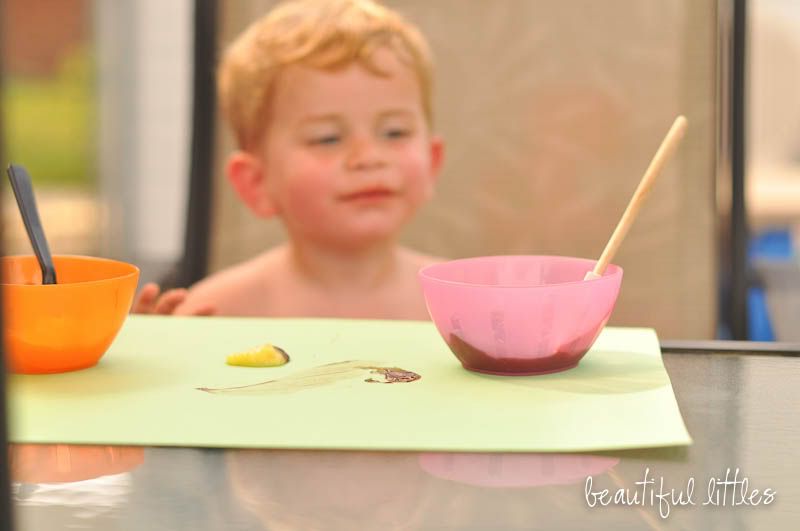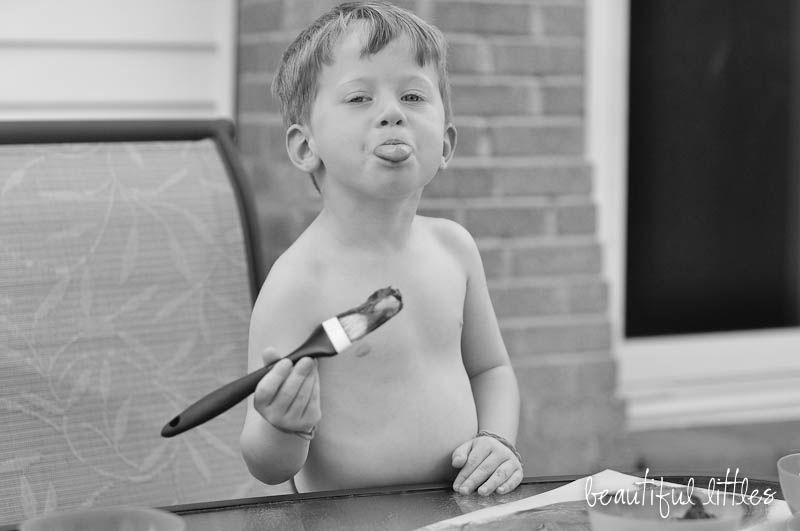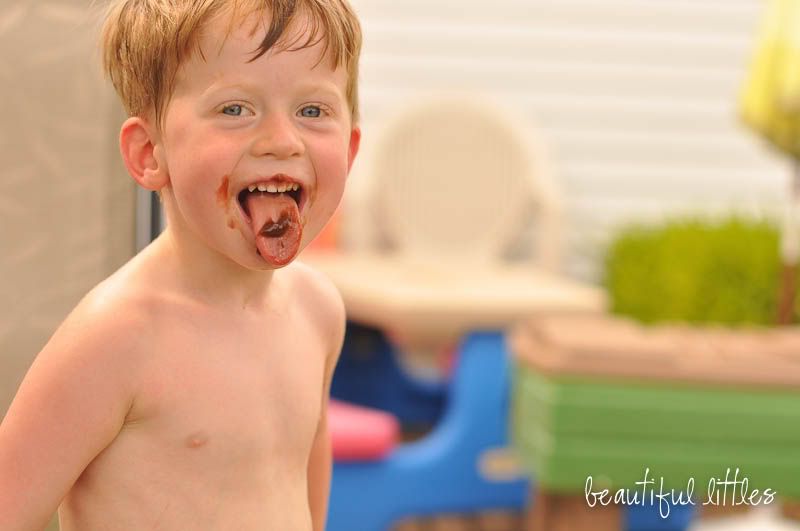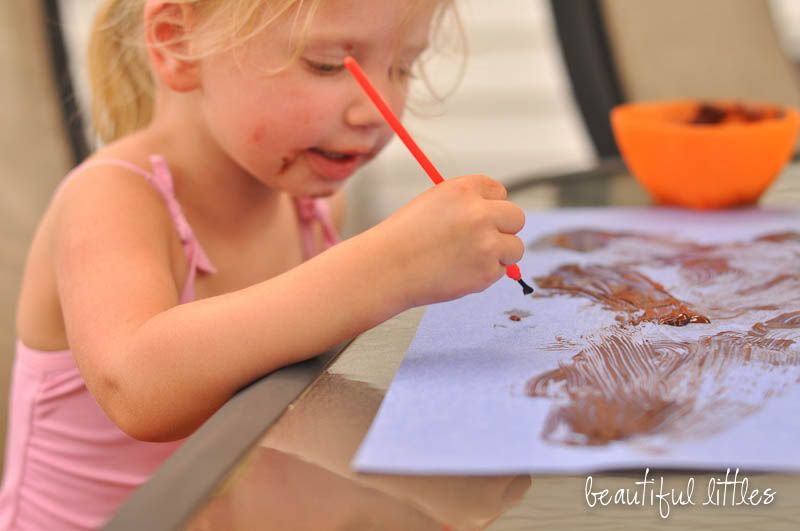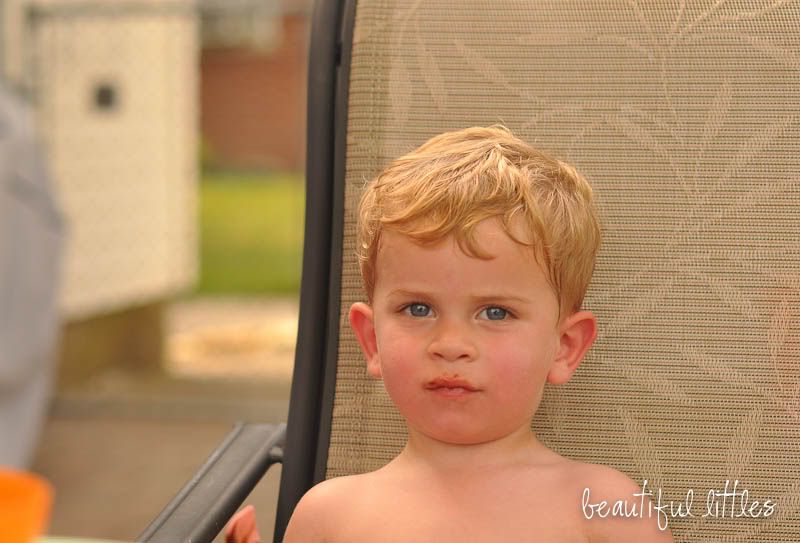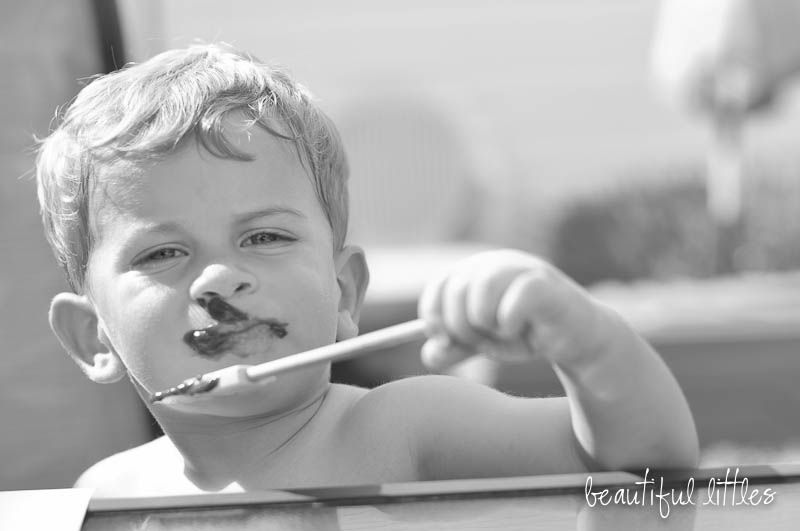 homemade playdough need
a recipe for a blah day with a whiny toddler? looking to combine an activity with snack time? combine equal parts peanut butter, dry milk powder and honey. throw in some flour to dilute the stickiness. bring out a variety of toppings, including cereal pieces, raisins and m&m's and voila! instant fun. we pulled out our alphabet cookie cutters and got in a phonics lesson to boot.
i don't think the m&m's made it to her artwork. they mostly went directly to her mouth. very typical behavior when it has anything to do with chocolate.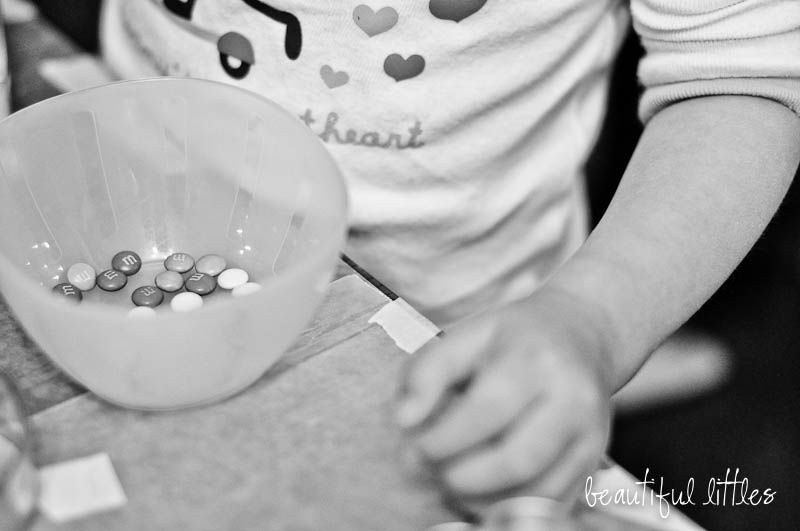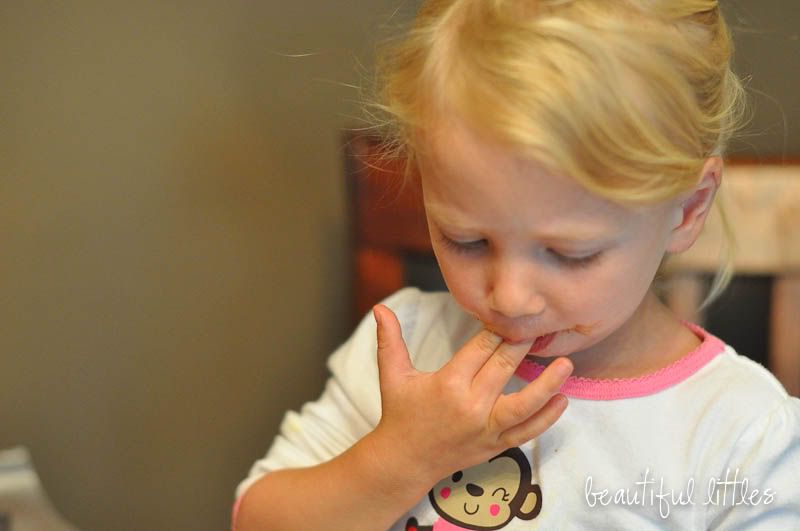 backyard campout
we set up the tent. we rolled out the sleeping bags. we invited over heather, tim and the boys for our first annual backyard campout. we roasted hot dogs and swatted away the millions of mosquitos.
we roasted marshmallows and made s'mores. my highly creative nephew, ethan, developed his own way of mass producing roasted 'mallows.
we had a patio dance party to the music being played a block away at the summer festival. and when the sky darkened, we shook up our glow sticks.
the boys played their game systems in the tent, while michael rigged up the fan with an extension cord. we were so roughing it, especially because heather, crosby and i relocated to inside the house for sleep time.
definitely will be repeated next year. maybe then, we'll need 2 tents for us wimps who chose to sleep inside this year.