june 12th for us has always held a special meaning.
in 1937, it was the day my maternal grandparents wed.
in 2004, it was the day michael and i said i do.
in 2010, it was the day my uncle john passed away.
and in 2011, it was the day we baptized crosby.
six twelve. just 2 little numbers. but so much depth. and these words that follow have been difficult for me to formulate, because of the raw emotion that this date has brought with it.
i think back to the story of how crosby came to be, and find so much depth and irony in that as well. i miscarried for the second time a few days before my uncle passed away. that baby would have been due within days of my uncle's next birthday, this past february. within the next month, i discovered i was pregnant again, with the baby that would come to be our little crosby. this little one, gender unknown at the time, gave us so many ups and downs and worries throughout my pregnancy, the last being the discovery that he/she was breech.
my uncle john was born breech. but the doctors didn't know it until he was born, with the cord also wrapped around his neck. he was born a blue baby, and my grandmother had prayed to and consulted st. gerard so many times throughout her pregnancy, even beforehand for divine intervention to be able to even conceive, that she chose to name him john gerard.
miraculously, little one flipped at 38 weeks, something very rare to occur at such a late stage in the game. i believe it had everything to do with uncle john.
the night before crosby was born, my mom received a phone call that a long-time family friend had passed away. several days later, his wife met crosby, and when i offered my condolences, she said to me that one must enter heaven for another one to come down.
those first few days of crosby's life, when a mother just sits and stares at her newborn for hours, studying every little feature, i noted that crosby was born with 2 birth marks. strawberries. angel kisses. a small one on her left eyelid. and a larger one on the nape of her neck. it gives me comfort to think that my uncle john and our family friend, bob, left those special kisses on crosby as they sent her down to us. the large one on her neck from my uncle john, who was born breech with a cord around his.
call me crazy, and say that i am just digging deep to find meaning in something that may actually not be true. some may roll eyes at my words. but in searching for comfort and solace, i find these links to be a bit ironic.
and i go back to this quote by dr. seuss: be who you are, and say what you feel, because those that mind don't matter and those that matter don't mind.
and so, this june 12th, we celebrated. we baptized crosby. ironic because our church only baptizes on the second sunday of the month, with june's just happening to fall on the 12th.
we celebrated family.
we celebrated godparents.
we celebrated in a 43-year-old christening gown that has been worn by so many in our family, the first being crosby's Godfather and my brother, chris (who also happens to be my Godfather).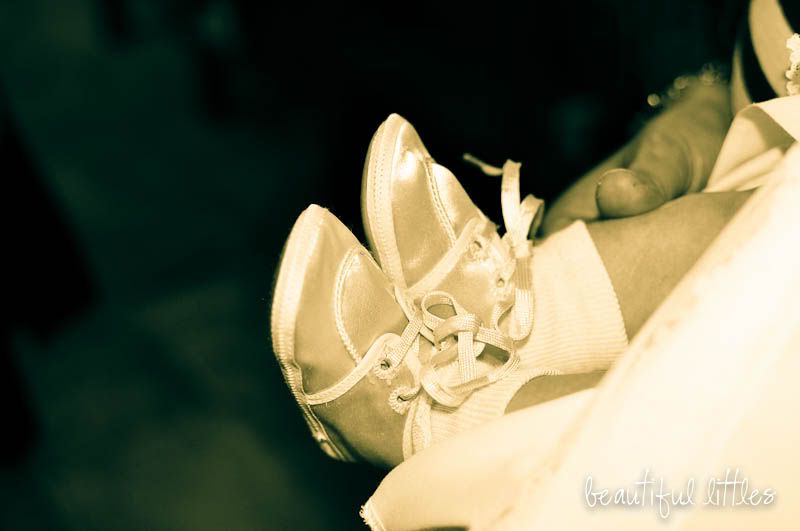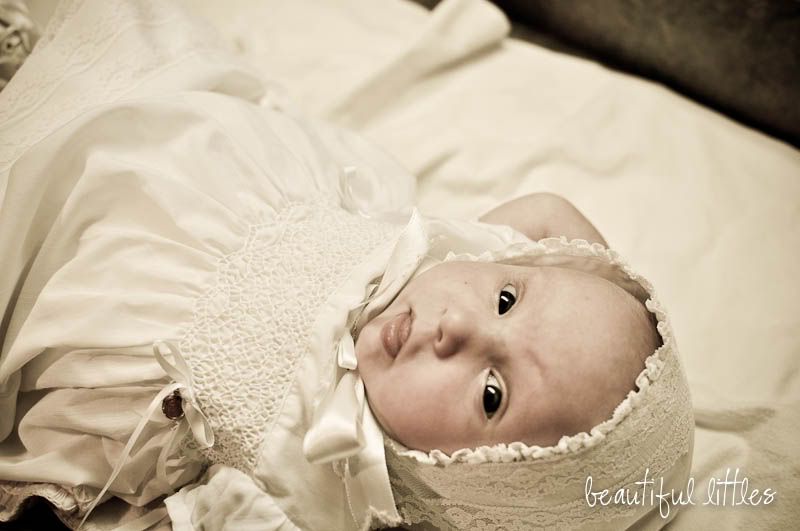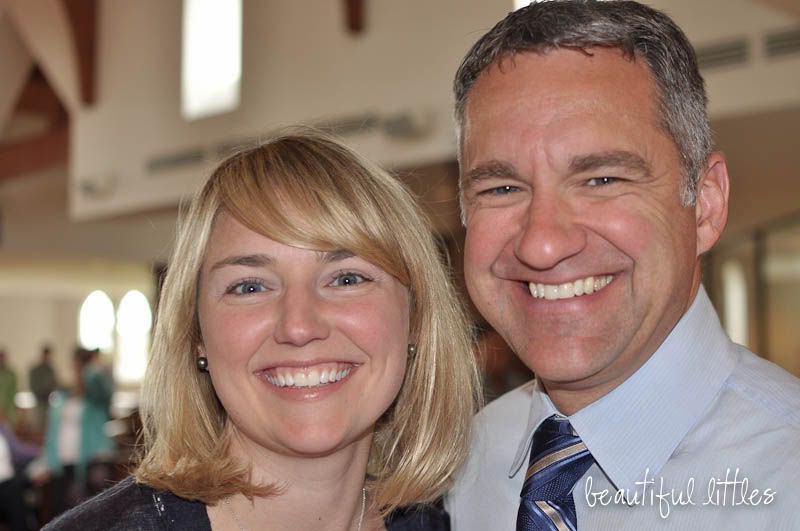 we celebrated a baptism.