to michael-
happy father's day to one amazing dad. the girls and i are so very lucky to get to share this life with you. i couldn't ask for a better man to raise our children with, and harper and crosby couldn't ask for a better daddy to be a role model of strength, love and determination. we love you to the moon and back.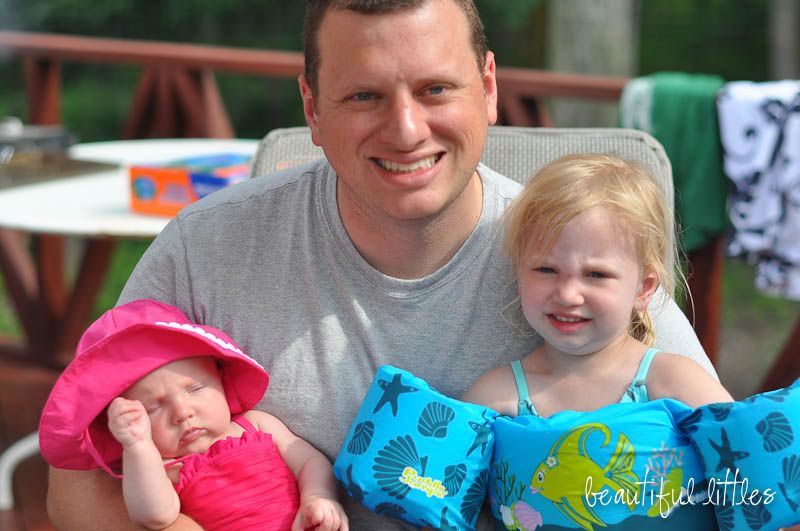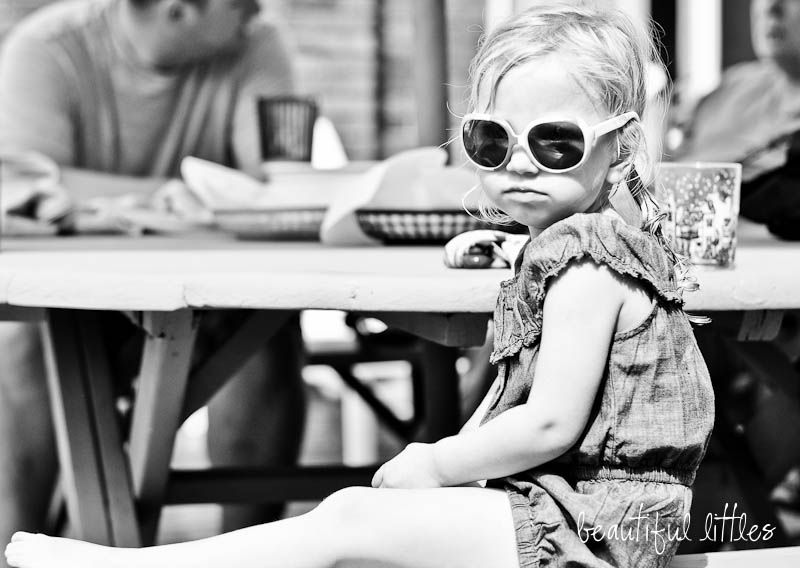 ********************
we spent father's day enjoying coffee at home while harper helped daddy open his presents, which included a glass water bottle (to support his work) in his favorite orange color, a running arm band for his iphone since he's training for several races this year, a guitar strap to support a hobby when he has extra time (non-existent between mba classes, a full-time job and 2 kids at home), a photo calendar to remind him of what's waiting at home while he slaves away at his job and a hand-painted mug (pictures below). afterwards, we headed to breakfast with papa and nana then to enjoy some sunshine and pool time with grandpa and grandma.
our little harper turned a major corner from last summer, and grew some gills.
i am so looking forward to all of our plans this summer, many of which include water, because she is now excited about being a fish.
and this one is learning to sleep a little better. happy father's day to me!
harper loved spending time with her cousins, kyle and mallory...
and proving to be the diva that she is. (even with her mosquito bite that leaves her all swollen. i think i'll look into a possible allergy because this happens every summer.)
while little c is as mellow and chill as ever. she just doesn't fuss. she rolls with the punches, only asking to be fed, loved and cuddled, for which we are more than happy to oblige ten-fold. give her some patty-cake and she goes all ten-thousand watt smiles on ya.
we had a fabulous father's day, celebrating the wonderful fathers in our life.
*****************
and these pictures have been waiting patiently to be posted for close to 4 weeks. i couldn't post them and ruin the surprise for my blog-following husband, although he still figured out what it was he was getting for daddy's day when he came home from work the day we created to find harper still dressed in her paint-covered clothes, whispering out loud that we couldn't tell daddy about his mug. oh, how i love childhood innocence.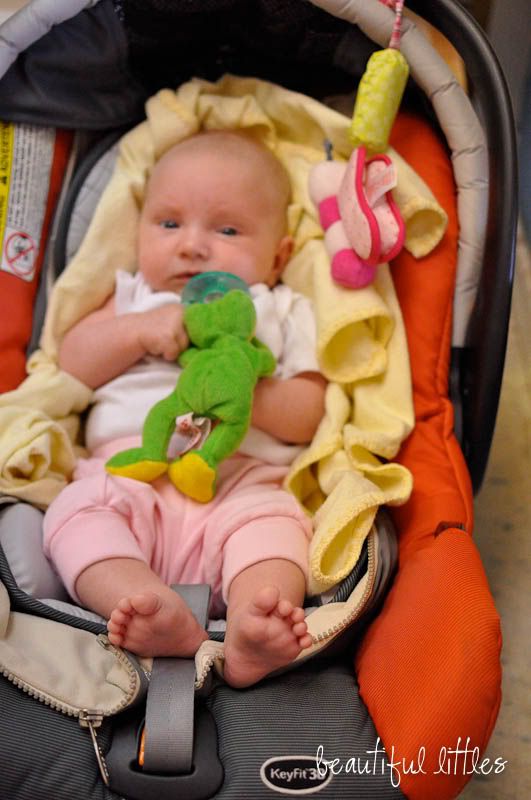 kellie and anna joined in our creative fun.
kellie and i discuss that sometimes we think we partake in an activity just for a photo op.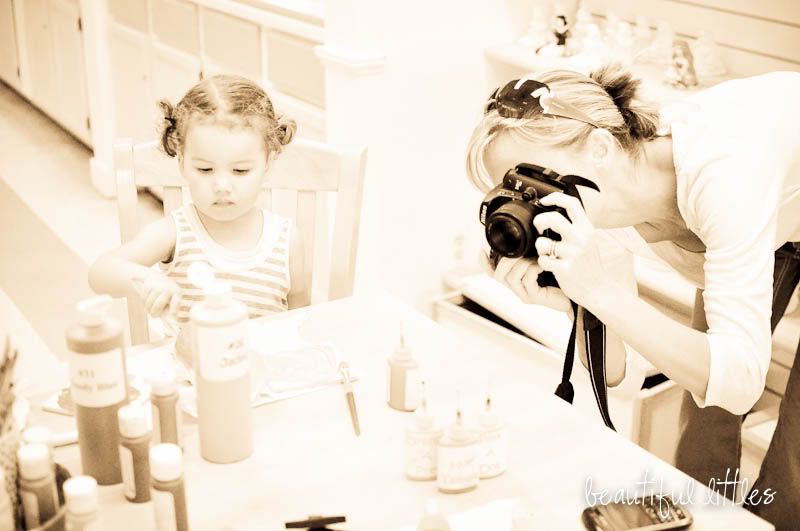 harper was intent on creating a blue and green mug for daddy to take to work. and she painted with such gusto and focus, covering every nook and cranny.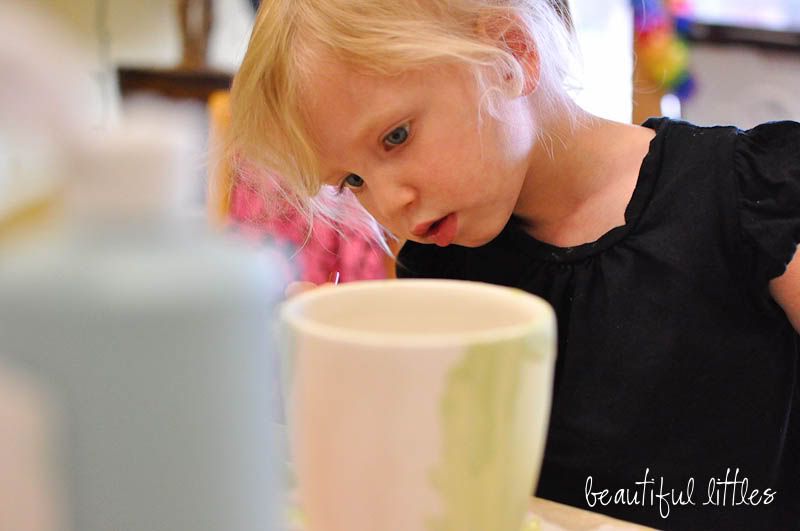 i love this photo of our friends. and i love our friends.
i had to learn to let go of perfection and let harper have her way with the mug. i wanted it to be her creation, so daddy always had a piece of her with him at work. several times i caught myself wanting to tell her where to paint more blue, or not to cover up her blue with green, but i restrained and she ended up creating a fabulous piece of art.
and then she tasted it. we've regressed in this domain, and seem to like tasting everything and anything we can get our hands on.
her final creation, with writing help from mommy...
wishing all the fabulous fathers out there a very happy daddy's day!