please pardon my randomness and out of order posts as i try to catch up. i went back to work for the last 3 weeks of school, and had little energy to do any more than work, pump, make dinner and feed babies when i got home, bathe and put babies to bed, clean up house, wash bottles, make bottles, and then flop onto the couch to chill out a bit with the television before dragging my exhausted body to bed a few hundred feet away, only to get a couple hours of sleep here and there in between nighttime feedings and wakings before the alarm clock sounded out that i had to get up and do it all over again. longest 13 days of my life. but our school ended last thursday, and we started out our summer vacation with a bang.
friday morning arrived to us heading out with nana, aunt teddy, and our friends kellie and anna to pick the quintessential red fruit that screams summer- strawberries. we drove to a rural farm and arrived to find hundreds upon hundreds of rows of the sweet, ripe berries just waiting to be picked.
harper wasted no time. she jumped right in and picked and ate and picked and ate, maybe throwing one into the container every now and then.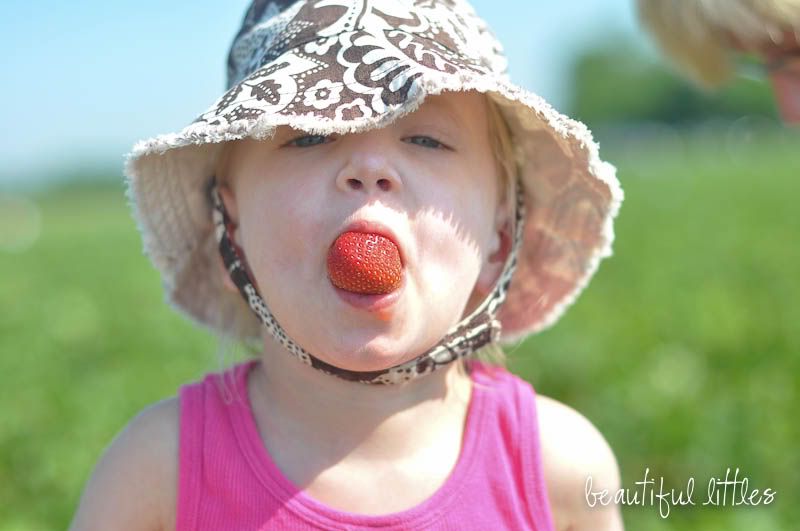 little c was pretty content to be held and talked to while we picked away. and i look at this next photo and think, why do we pose babies like this? poor thing can't sit on her own, but here i am snapping a photo of her next to a strawberry plant of which you can't even see the strawberries, while my mom is out of the frame squatting in the hot sun after picking for 2 hours and straining with her arms outstretched to hold up my 11-pound little. so silly, but still cute.
we discovered some rather large berries, which only created more juice stains on the chin and dripping down harper's shirt. good thing it was camouflaged.
and so we ended the morning with 20 pounds for me, 10 pounds for kellie and 80 pounds between my mom and aunt.
what were we thinking?
i have been scouring for a wide open field of tall grasses or flowers every time i get in the car lately. i have this picture in my head of photographing my girl running through the fields with a summery dress and her blond wisps flowing gently in the breeze while the sun slowly sets providing that magical golden light and sting's fields of gold plays so soothly all around us.
yeah, this wasn't it.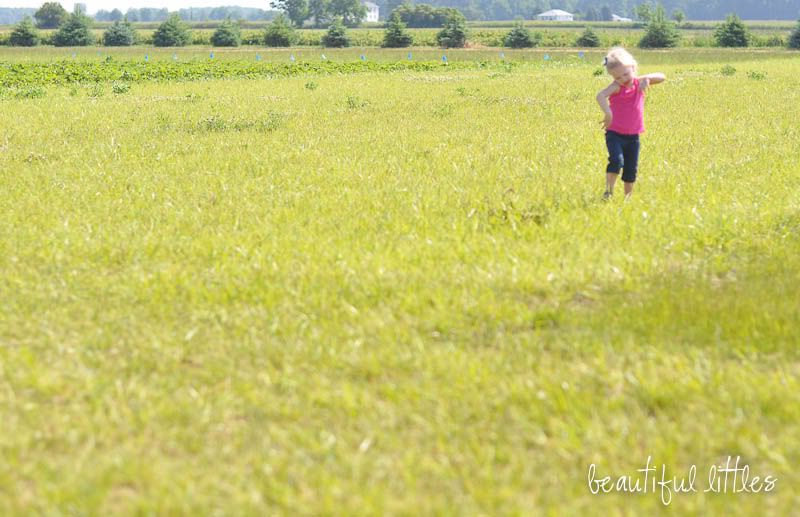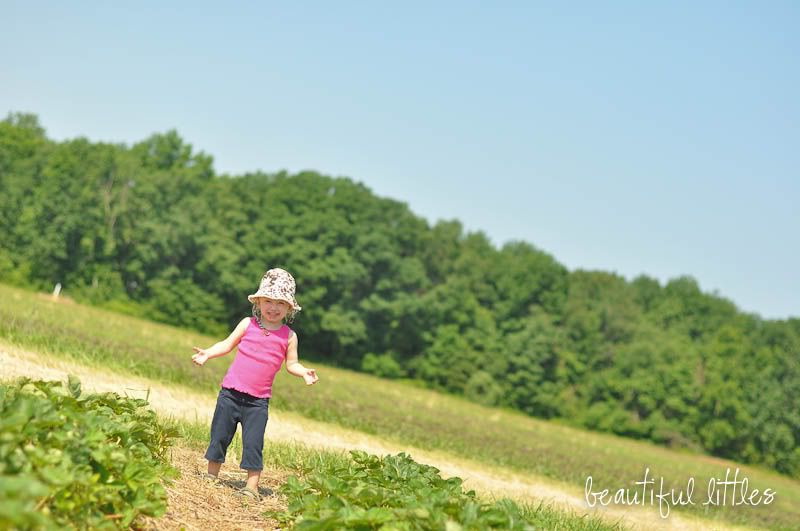 *****************
we arrived home and harper napped while i snuggled with baby bean ignoring the mounds of strawberries sitting on my counter waiting to be dealt with. it just amazes me how fast she's growing. give her some attention and smiles and she is all coos and laughs and smiles and it melts me. but while i've been focusing on her language burts, her tummy time skills have sunk. mama's not so good at remembering that activity.
*******************
later that evening, harper and i headed out for a date to the local park for their monthly outdoor movie. our friends katie, bryce and 11-day-old reed joined us (baby reed's newborn photos to come soon). bryce and harper enjoyed the bouncy house, inflatable obstacle course, arts and crafts, fire engine, music and dancing and glow necklaces before the darkness finally came and we could see
despicable me
show on on the huge blow-up screen. we snuggled on blankets under the night sky and enjoyed some much needed one-on-one time.
the first time i saw this next picture, i did a double take. i absolutely see my face in my almost-three-year-old looking back at me.
so, all those strawberries that had to be managed? saturday morning arrived and found me on the patio, with a cup o' joe and pounds of berries. washing, de-stemming, hulling and sorting the berries to be eaten fresh, frozen for smoothies, blended into popsicles, shared with neighbors, and jammed.
my little helper. one for me, one for jamming. one for me, one for freezing.
we've kicked off our summer with a pretty fantastic start. if the warmth has only just arrived and begun like this, i can't wait for the rest of it and all the activities that we have to check off of our to-do list.
happy summer vacation! do you have any fun plans for the summer?