a few weekends ago, we got to wear these...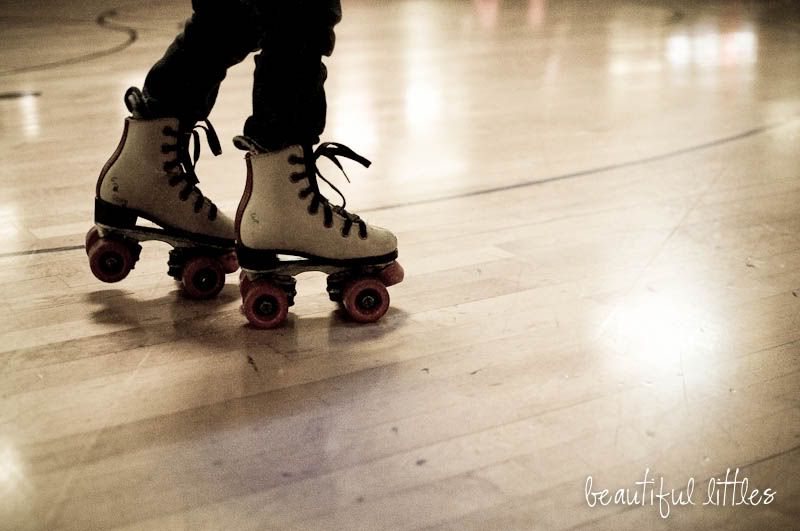 to celebrate this beautiful five-year-old...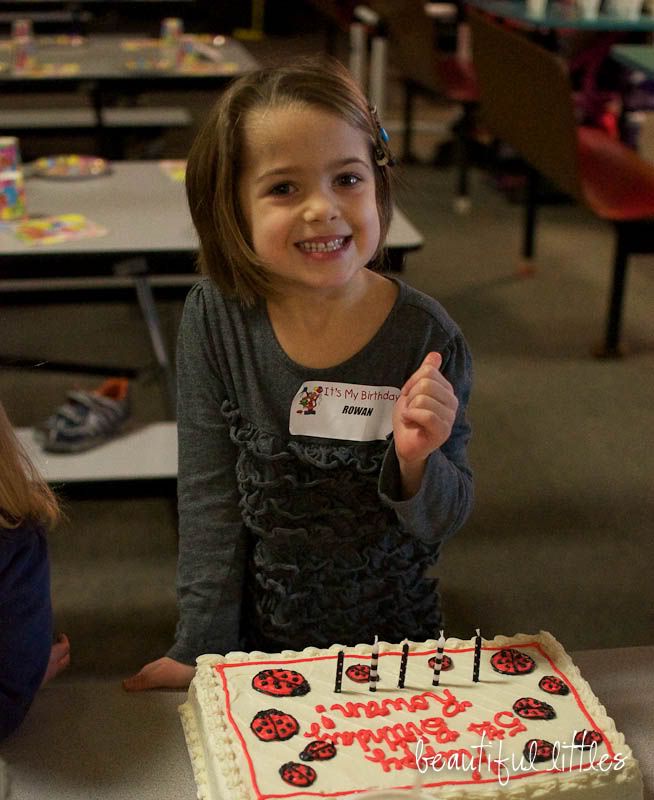 we stepped into the roller rink, and at once i was taken back to middle school rollerskating parties held on tuesday nights. my friends and i would go and skate in the big circle, listening to the latest hits by boyz II men and c+c music factory, shooting the duck (who am i kidding, i could never do this!) and sitting out during couples skate. we'd sip our blue raspberry slushies and giggle about the boys that decided to show up.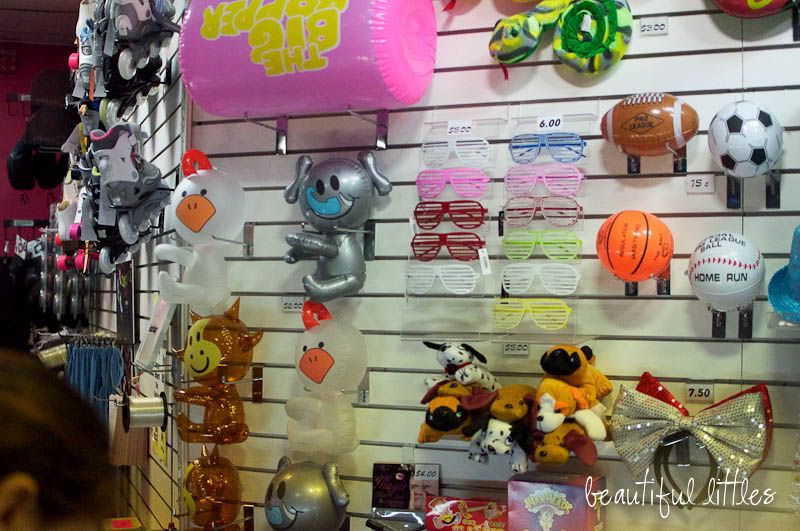 oh these rinks haven't changed, doesn't matter which city you're in.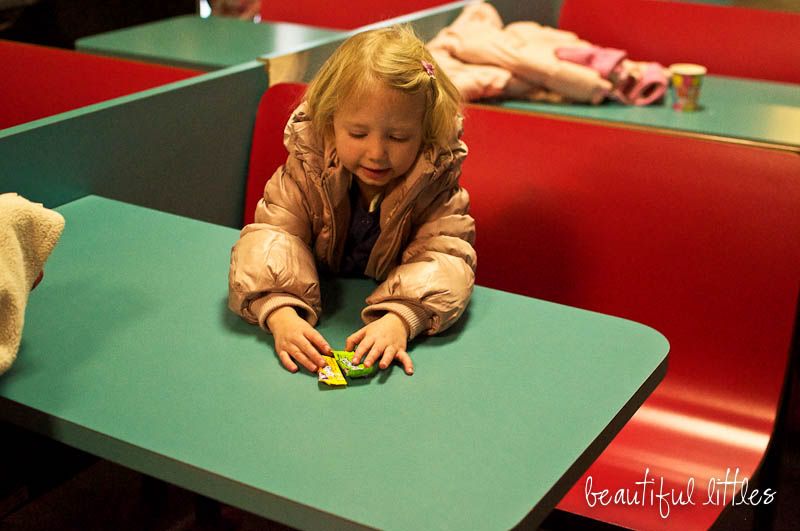 harper was hesitant at first, but then she really got into it.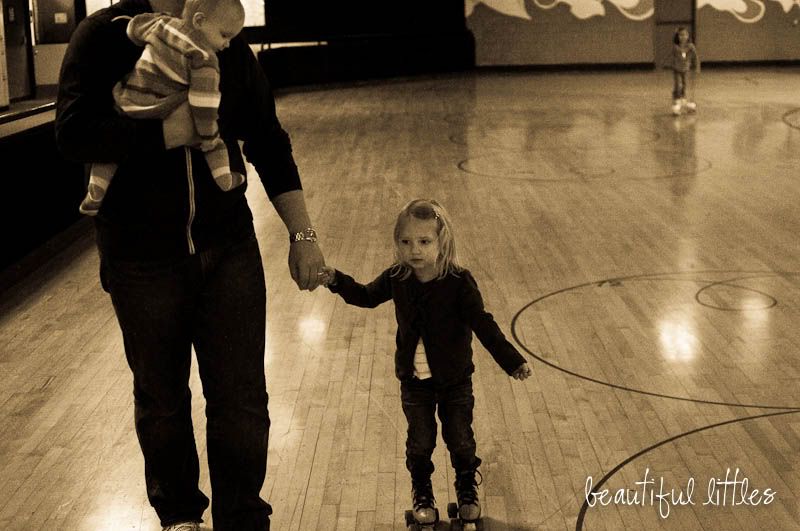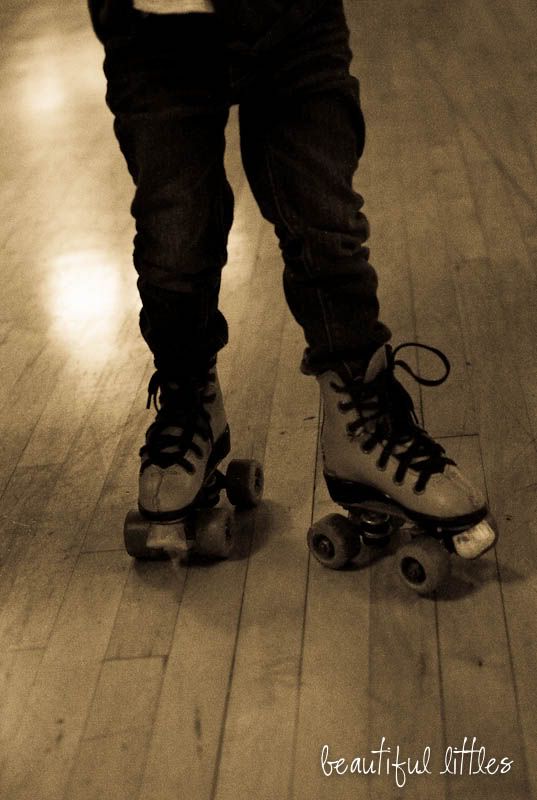 rowan, 5-year-old that she is, was showing off her roller girl stuff.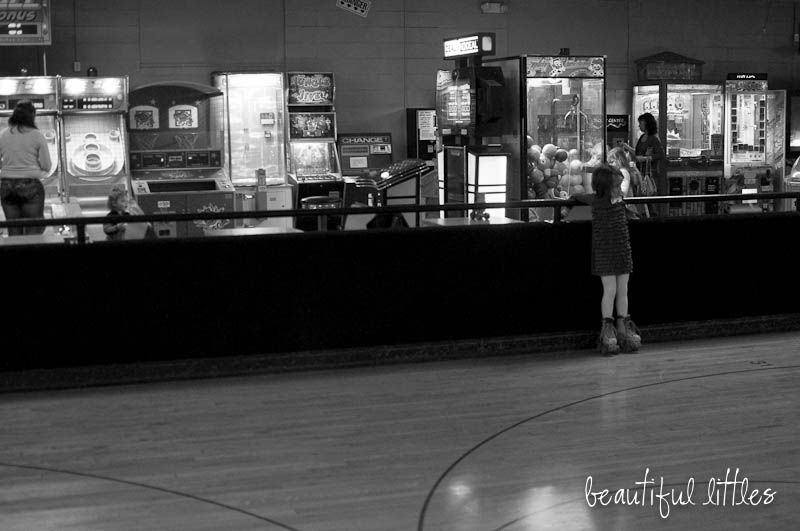 we managed to get lost for a few minutes in the arcade games there, too, and win a handful of tickets which ended up being worth a measly 42 cents, for which harper walked away with a couple laffy taffy's and a bracelet. i wish it was a slap bracelet, 'cause that would have been rad.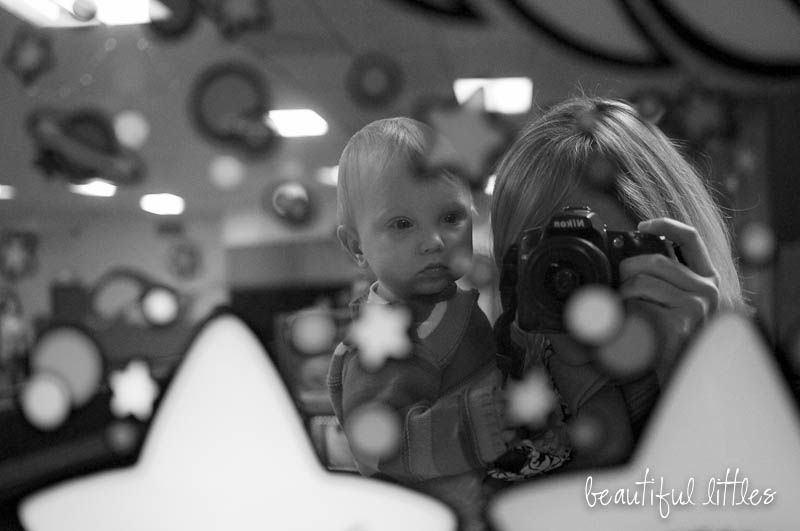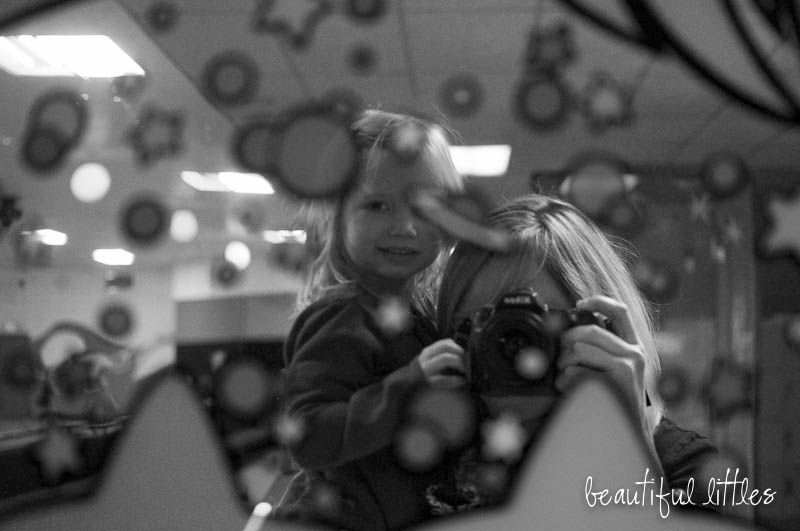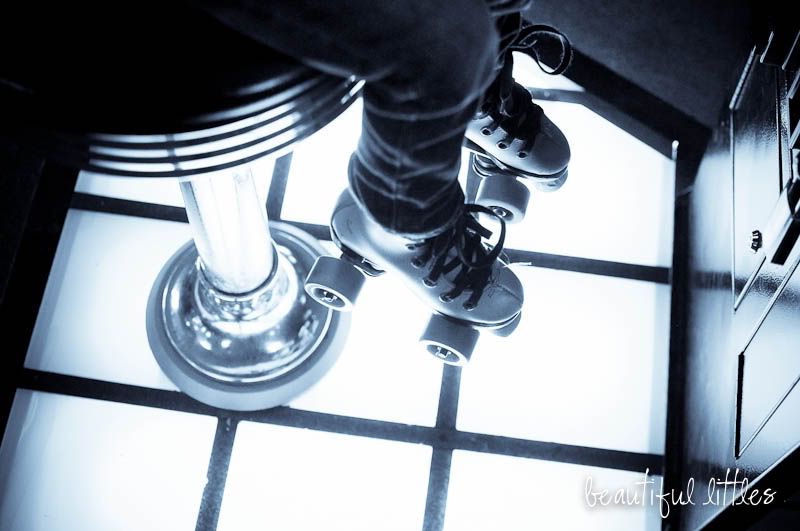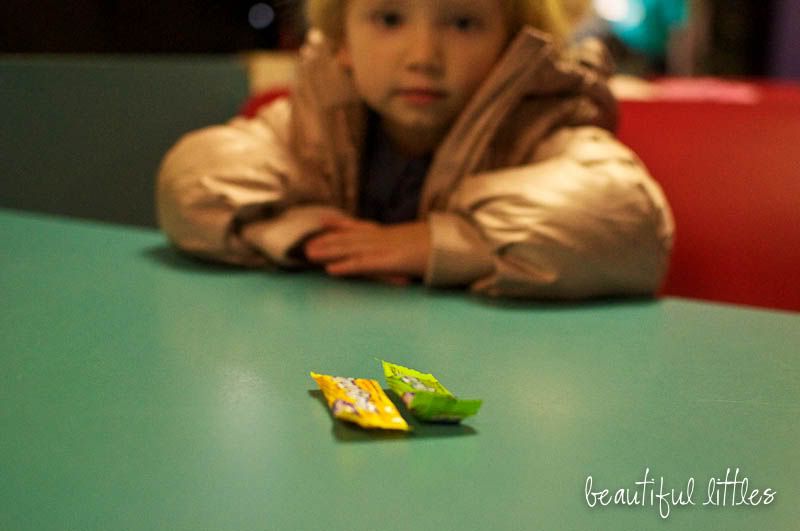 a very special happy birthday to rowan! thank you for a fabulously retro time.