halloween is one of my favorite holidays. actually, every holiday that approaches is my favorite at that time, but halloween truly is one of the best. the candy that satisfies my sweet tooth. the dressing up to be anything you want to. the rituals of choosing your pumpkin, choosing your design and finally carving the pumpkins. we do this together as a family a few nights before the big day. we sprawl out at the table or on the floor and get to work.
this year, the girls got even more into scooping and gooping and carving, too.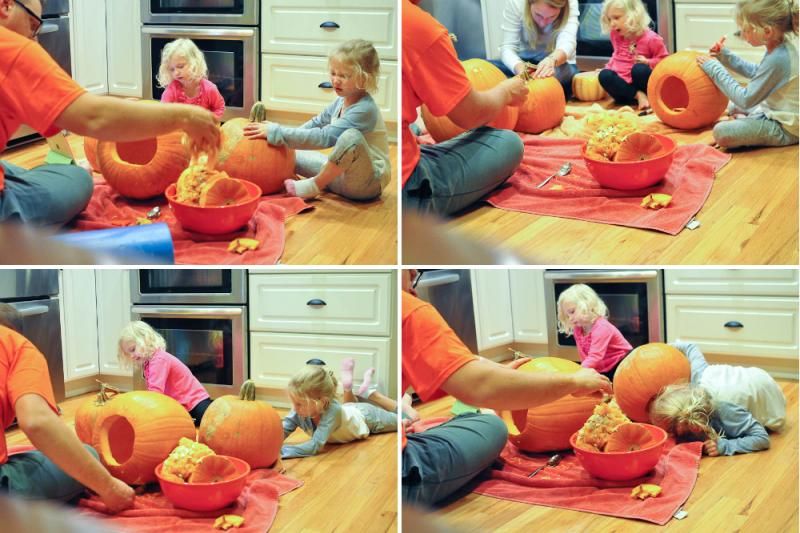 i set up the camera on timer to make sure the mama doesn't get left out, and my big decided to photo bomb the get up. silly.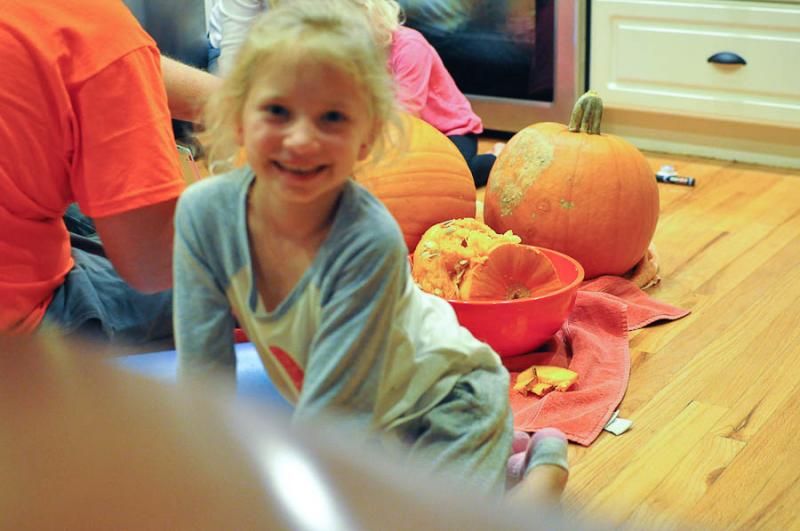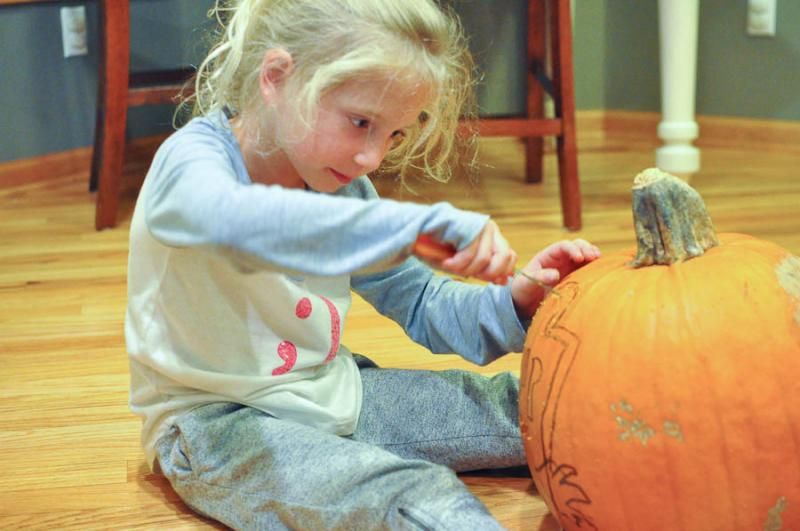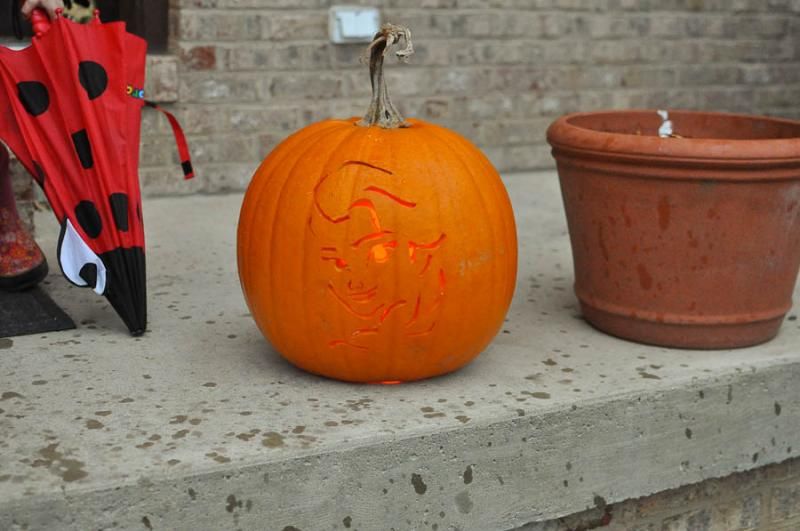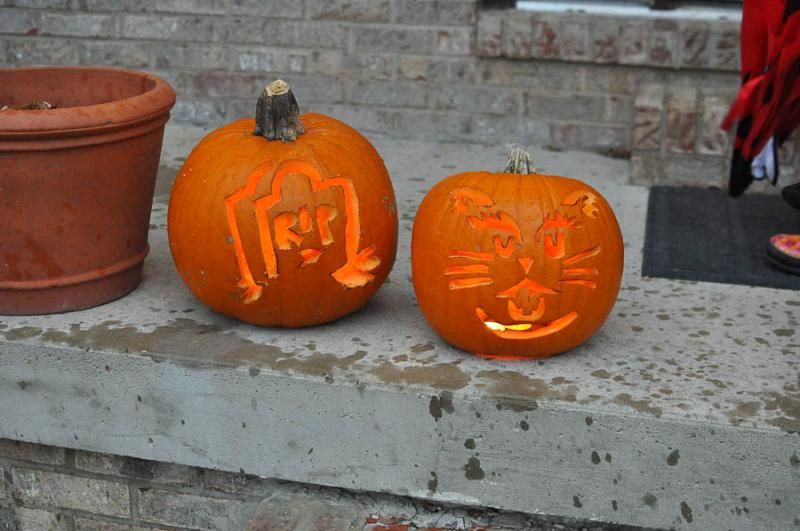 the last couple of years, we've turned up the tunes while carving. monster mash came on, and harper showed us the moves she learned in music class at school.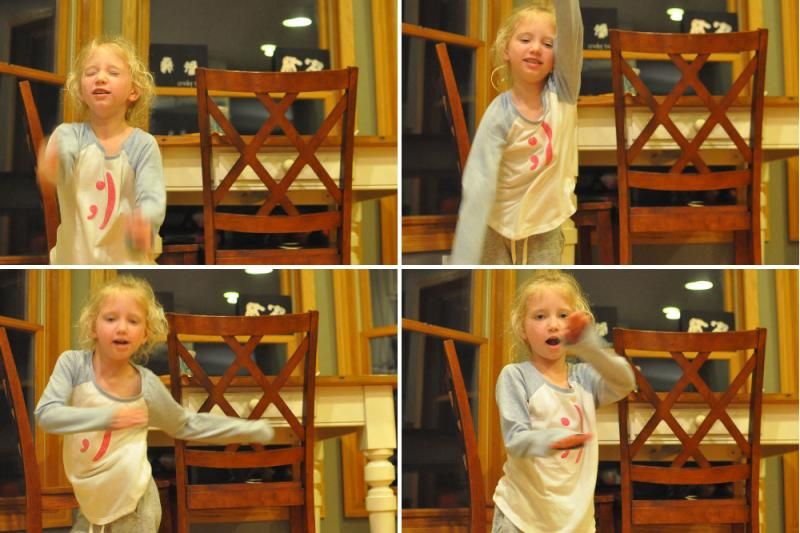 the funny (oh honestly, it's seriously frustrating) thing about the girls and halloween is the costume decision. it's like we're deciding our fate for the rest of our lives, my goodness. i try to ask them 2 months ahead of time what they want to be. then 1 month ahead. no matter what they choose, guaranteed it changes about 15 times before we finally commit. and even after commitment, the actual day comes, and the costume is guaranteed to switch.
harper thought about being a peacock for a brief minute, which i would have loved to create. she has a mind like mama, in that she just can't make a decision. so she searched and searched and thought and thought, and nothing came to mind. she refuses anything princess-y, so that was out. she kind of wanted to go more for a scary type of costume. we had a family halloween party for a friend's daughter's 1st birthday and we came up with the idea to be a family of robbers, so harper decided she was going to be that for the actual halloween day. thankfully, her costume stayed the same with no last-minute adjustments, but i kept asking just to make sure.
crosby stayed pretty true to 2 costumes- a fairy and a princess. she wore her fairy costume to ballet on monday, but once she saw all the princesses at dance, she wanted to go home that minute and change. tuesday, it was princess. thursday at swim, she told maggie she was going to be a fairy. friday (halloween) morning, it was princess. and not just any princess. she wanted to be aurora and wear this pink dress with a tulle skirt that has been worn and washed and dried one too many times and thus melted in the dryer creating holes. by this point, i was fine with whatever she wanted to wear. it was so cold out, that it started to snow the minute we walked out the door, so the girls were bundled up in coats and hats anyways.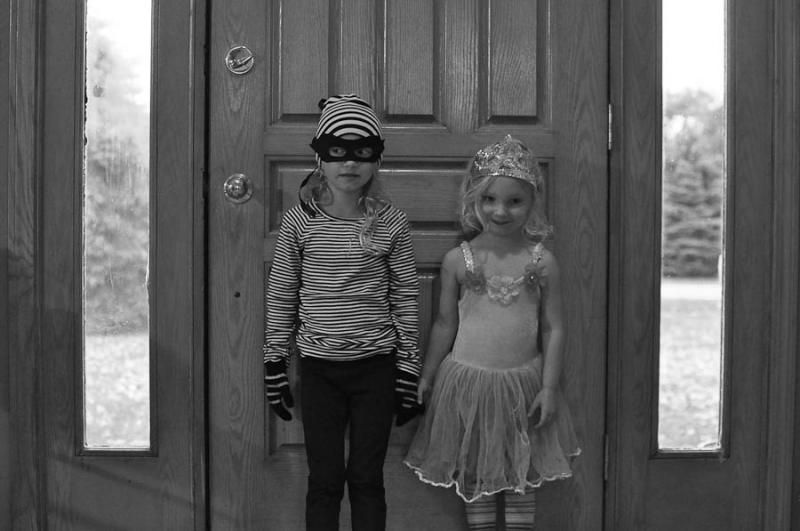 after 45 minutes of driving in the trunk of the suv from house to house to avoid being out in the cold and snow any more than we had to, we came home and unloaded the goods. i allowed the girls to eat whatever they wanted that night. then harper was allowed to pick one piece a day for 2 weeks and the rest was donated to her church school for the troops. you would have thought it was a major life decision, by her sorting and organizing and counting and re-counting.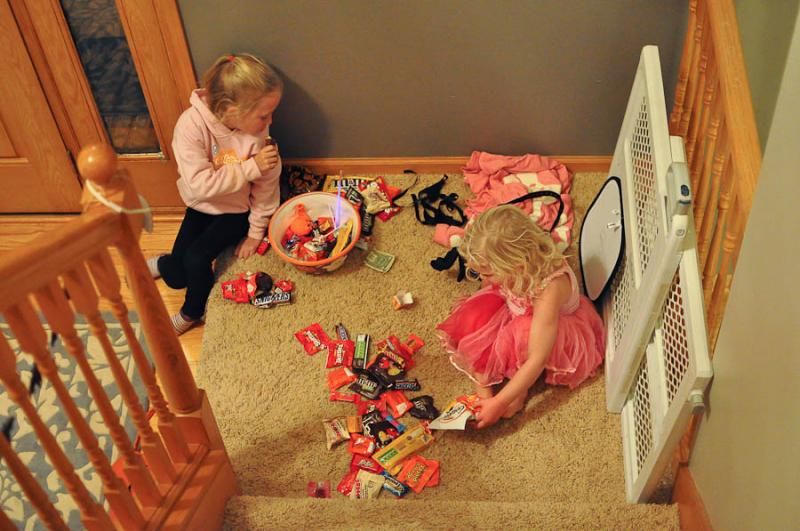 the next night, we extended the halloween celebration with a neighborhood kids progressive. we love our neighborhood, and wanted to do something fun for all the kids, so the moms planned out a night of hay riding in a trailer from house to house, 8 in total, with stops for crafts, searching for goodies in hay, cupcake decorating, a piñata, eating donuts from a string, bobbing for apples, a bonfire and looking for ghost poop. the moms and dads got their own treats with spiked hot chocolate and warm apple cider. cold? yes. fun? absolutely.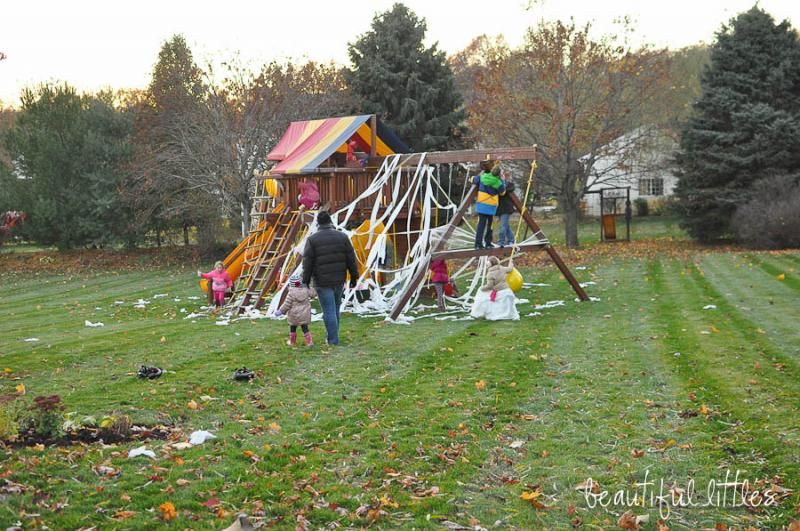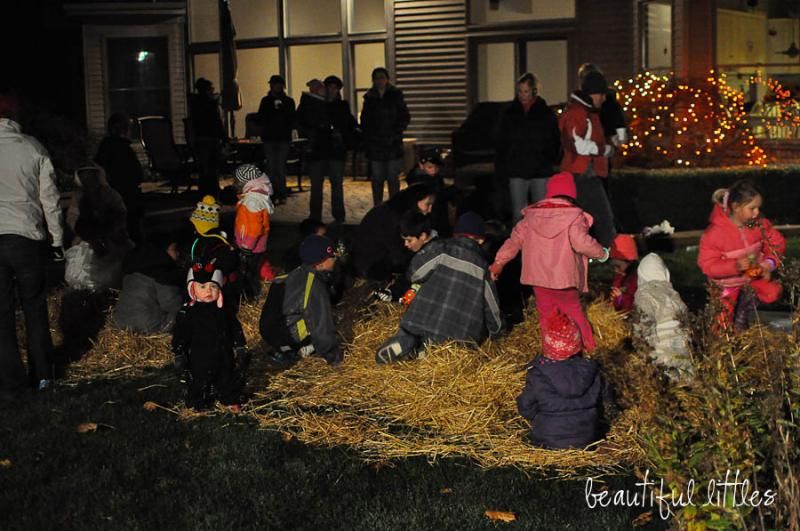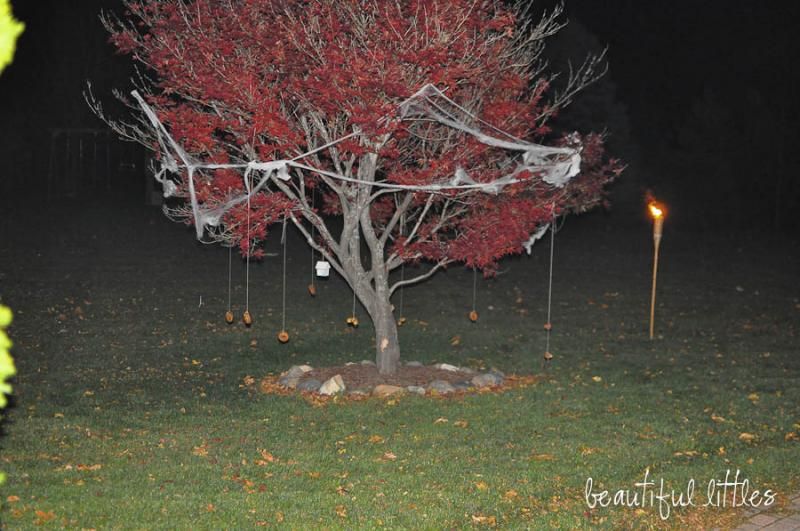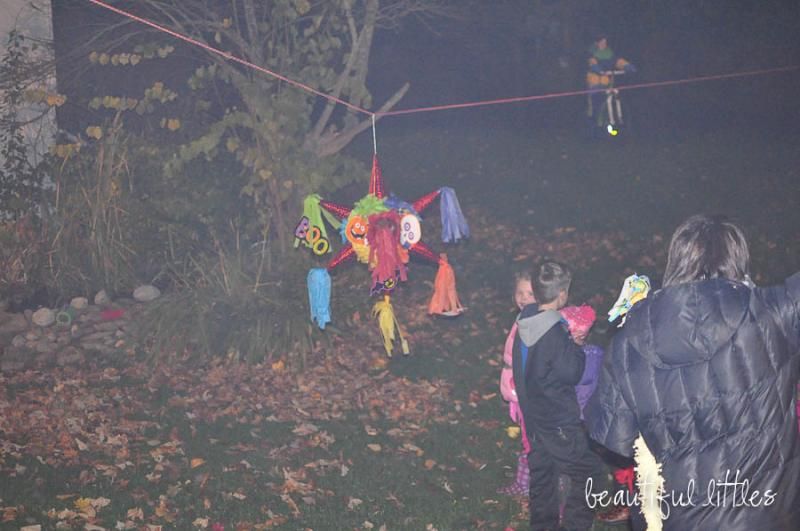 i feel we've done up the halloween holiday good enough that we can now move along to thanksgiving and the christmas season. and i can't wait.