we're several months into spring, so close to summer, and i've only just checked a few items off our spring to-do list. but this one was a good one. we've been planning it for months, and it delivered.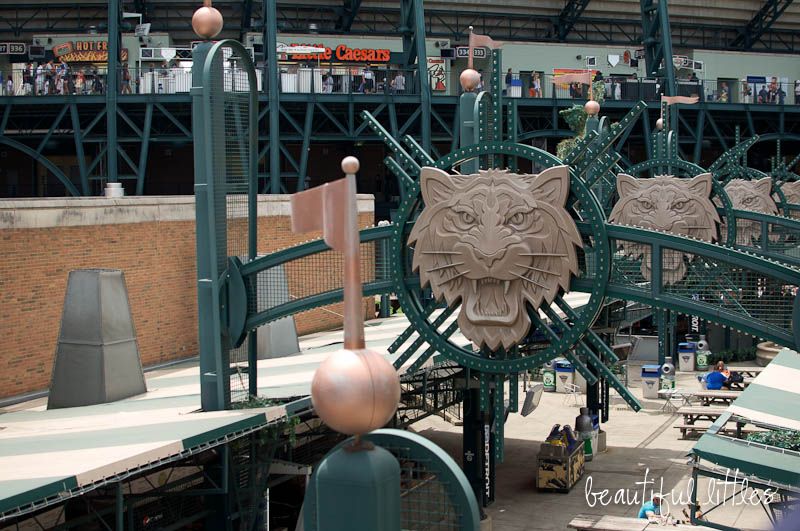 kellie and i knew we wanted to go to the ballpark and watch a tigers game together with our families, and decided that a may game would be a good bet. kellie is very pregnant, due the middle of august, and figured a hot day in june or july on bleachers in the direct sun wouldn't be a wise choice. so we went with a sunday in may, figuring it would be warmish.
boy were we wrong.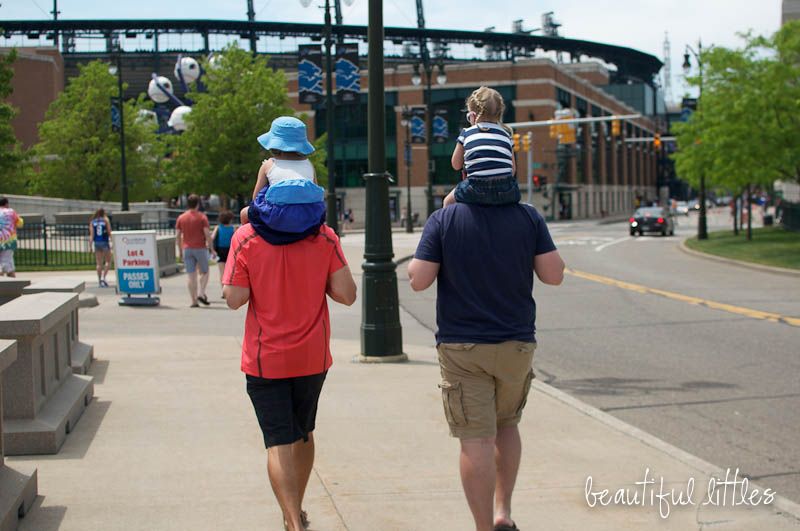 we arrived only a few minutes into the game, but headed first to the ferris wheel since the line was short. and there was a cool breeze way up high to beat the high 80s temps.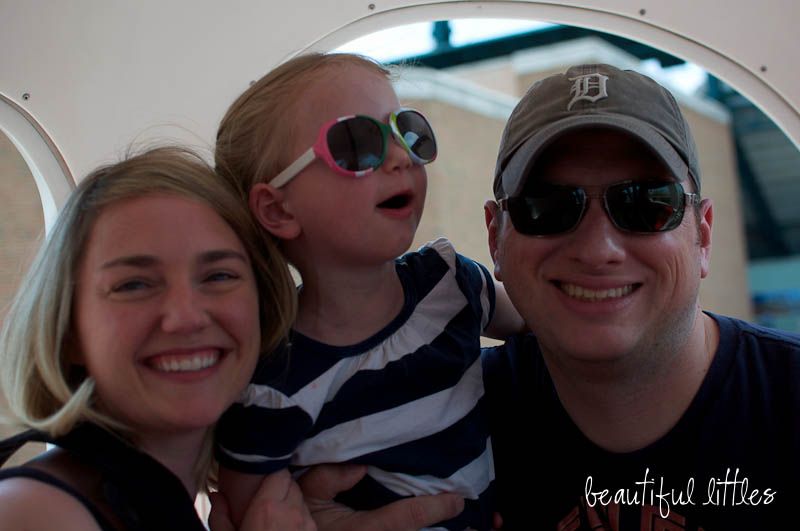 we then headed to our seats, snacked on several ball game goodies, and watched the game from our center field advantage for maybe 2 innings. when the moms and girls got tired of feeling the sweat dripping down our backs, we felt it was high time to do some wandering.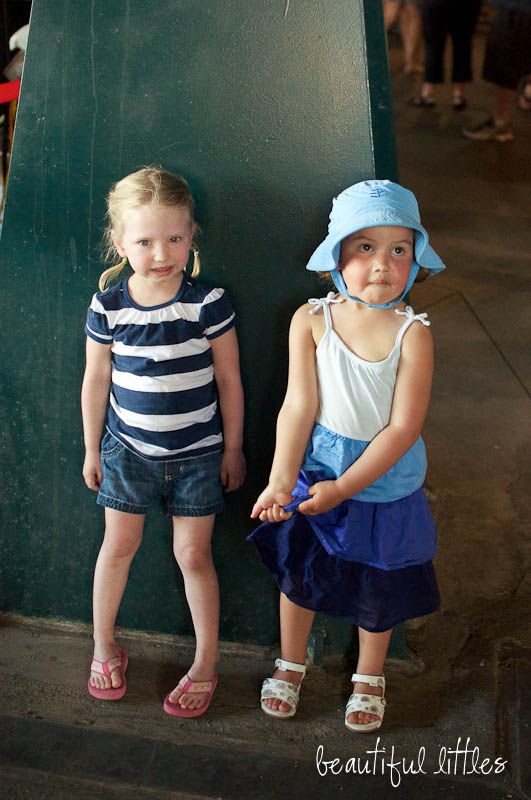 we managed to make our way to the carousel, and stood in line for a ride.
the dads met us back at mickey mouse, and we decided we were heat exhausted enough to head out, despite not quite making the end of the game. we caught the score, and tigers win, in the air conditioned car back home.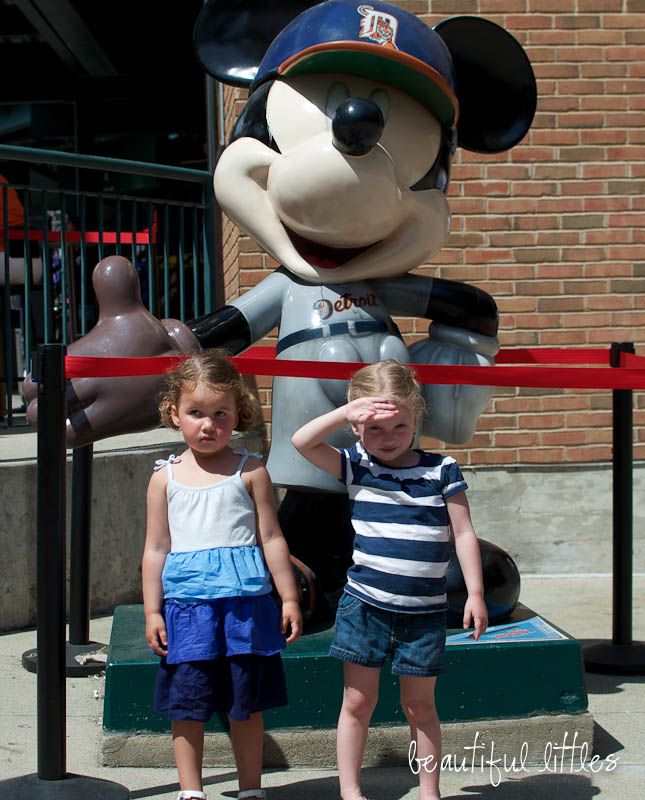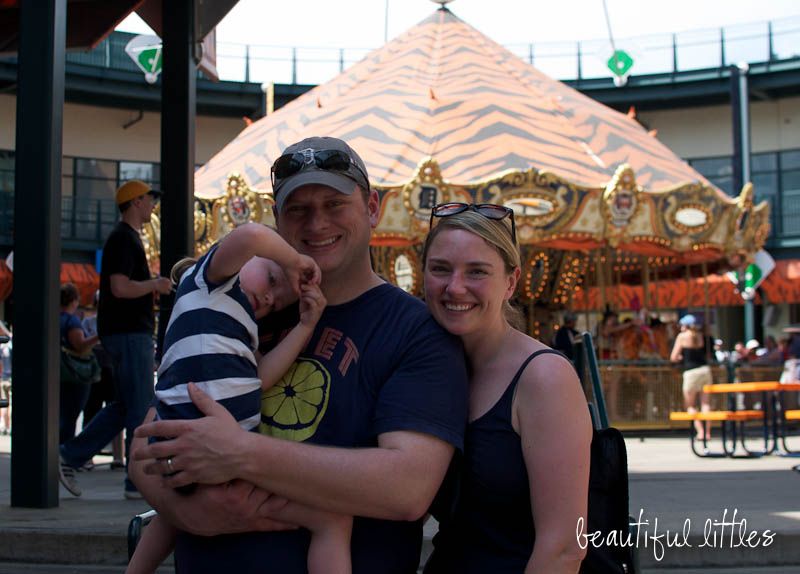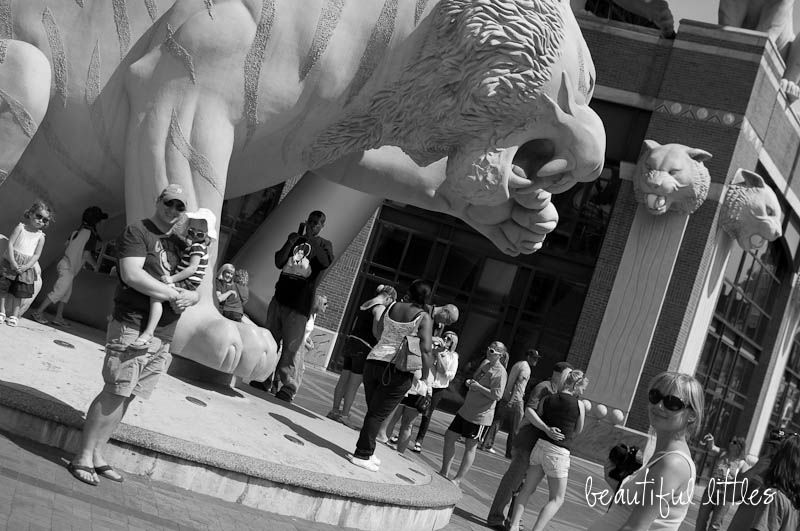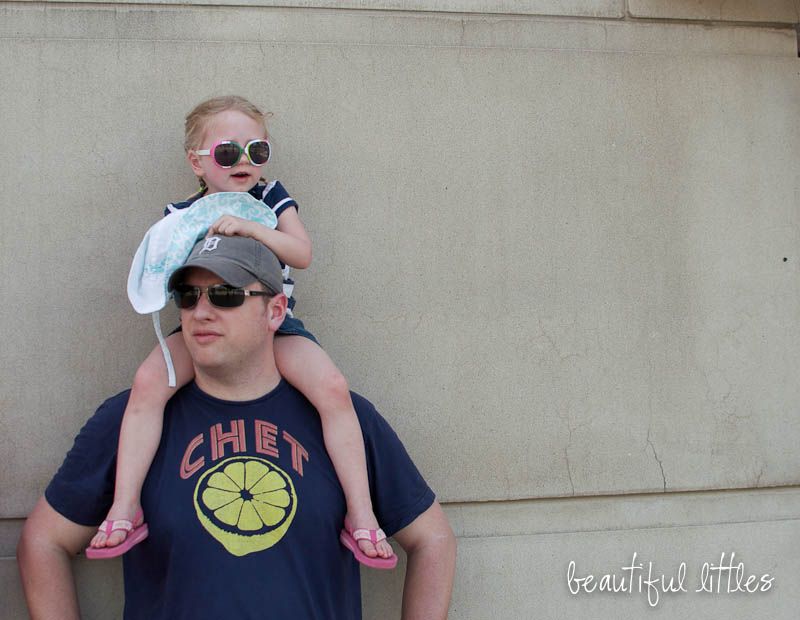 while the game and the food and the smiles on the girls were definitely worth it, kellie and i both decided that the very best part was the car ride to and from the game. we sat in the very back row of our car, with the dads in front and the girls in the middle watching a show, and we got to talk. talk for over an hour-and-a-half with minimal interruptions about things we haven't been able to catch up on in quite a while. we have in the past gone out solo for drinks, dinner and dessert or to a movie just to catch up and be on our own for a short time, but with kids and work and schedules and new babies, it's been much more difficult to escape. but it's no excuse. i miss it.
i can't stress the importance of girlfriends enough. and i am so lucky to have a wealth of fabulous women in my life who have supported and cried and laughed and loved my girls.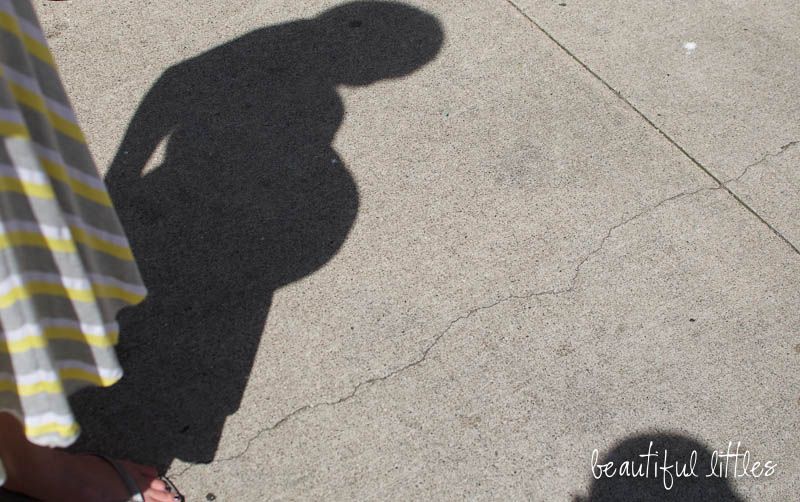 kellie is having a boy, and i cannot to get my hands on the little guy. to smell the new baby smell, sway back and forth and snuggle a new little. check out kellie's view of our adventure
here.