make new friends, but keep the old. one is silver and the other gold.
its difficult to decipher now who my new friends vs. old friends are. my newer friends feel like we've been friends forever. but these 3 ladies, we really have. ok, not forever, but for 10 years since our days in grad school.
it's been 2 years since we've all been together, and we were able to reunite over break when our long-distance friend, tara, flew in from arizona.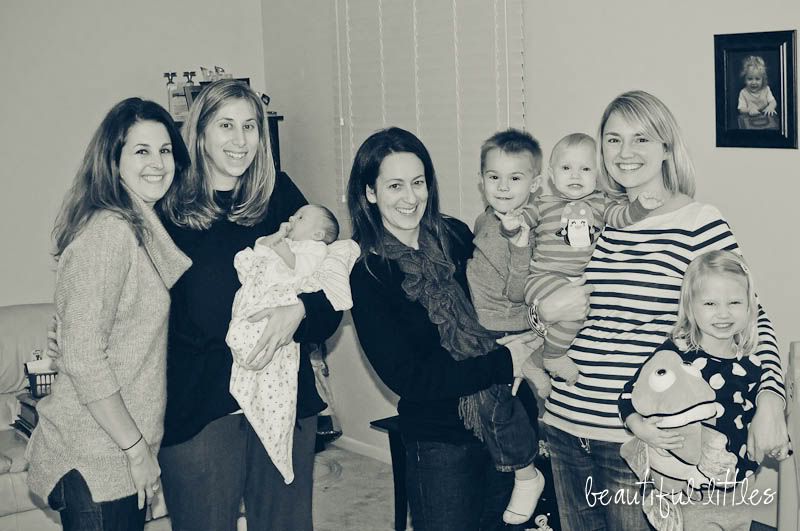 pictured left to right- tara with eli (marci's son), marci with paige (hers as well), tara with blake (hers), me with the girls. we missed our oldest buddy, tara's (on left) son, ethan. we've known ethan since we've known tara.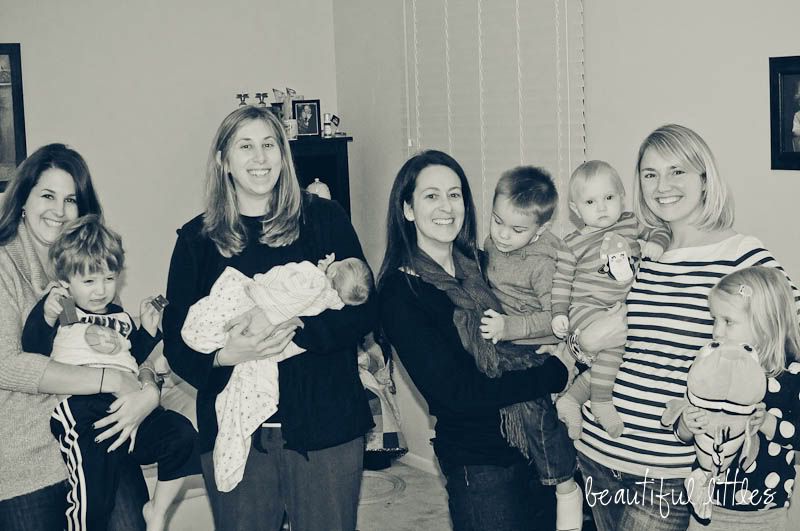 we had a fabulous time chatting and gabbing and catching up and gawking at how different our lives are from 10 years ago and how big our kids are getting. i miss these girls. to go from seeing each other daily, supporting each other through long hours of clinic and exams and internships, to vacations together, to first jobs, to second jobs, to moves, to children, to second children, we've been through a lot. to me, these 3, and the memories we share between us, are my gold.
♥