i love holidays. i love them even more since becoming a mom. i want to be able to share all my holiday memories from growing up with my girls. one of my favorite memories was decorating easter eggs with my mom. we would prepare weeks ahead of time by purchasing the latest and greatest paas egg decorating kit from the grocery store. as we got closer to easter, my mom would hard boil the eggs, and i would ready the cups of colorful baths. then one by one, i would drop in the eggs. i got more creative as time went on, mixing colors, varying shades, making some half green and half blue, tie dyeing, covering with stickers, or writing hidden messages with the white crayon that would appear once dyed. and on easter morning, the eggs would either be hidden around the house or find their way to my easter basket.
i bought a kit last year, but with family holiday events, never used it. and this year, i found a site online to make your own colors by mixing mccormick food colors. and so after nap on good friday, we joined together in the dining room to get creative. harper loved this activity.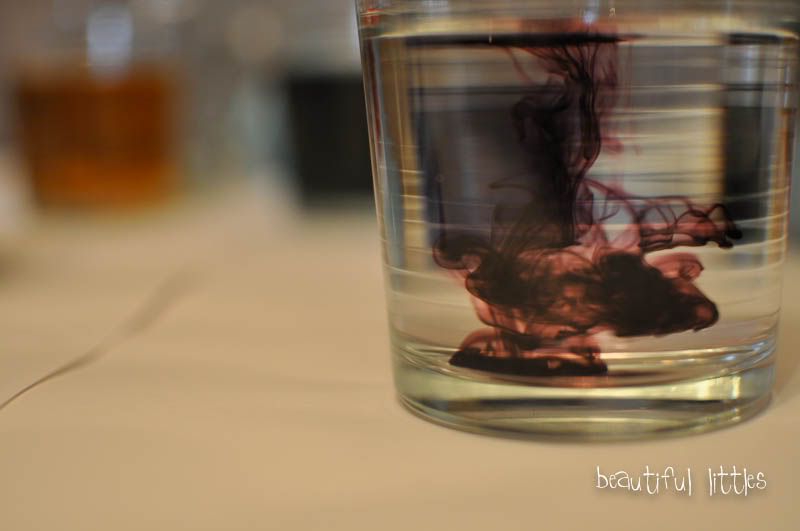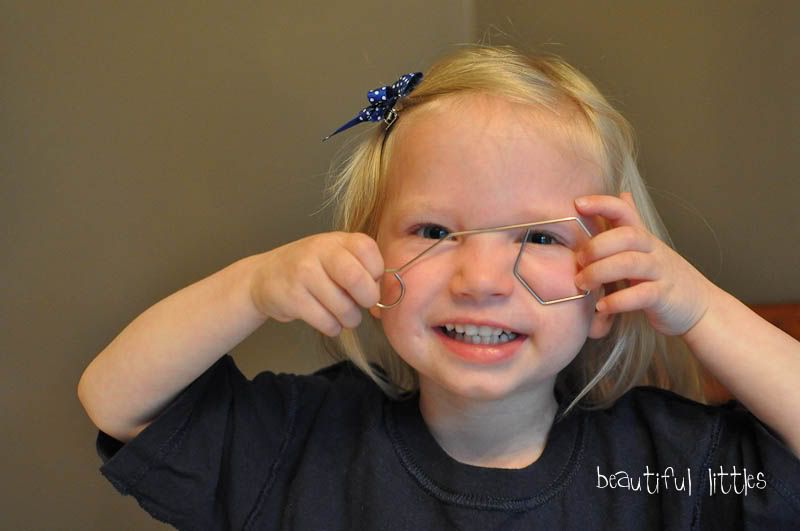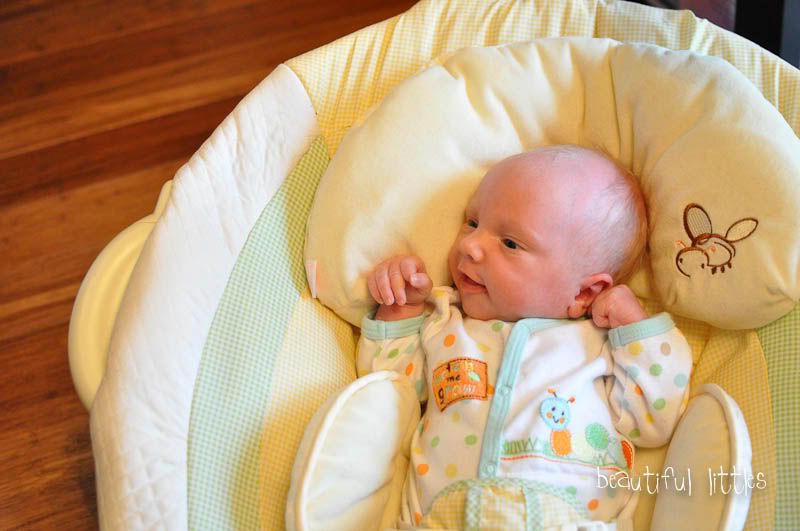 she wanted to do it all by herself, and so once again, i let my cleanliness ocd go. i've done that a lot lately. i'm learning to deal.
she took a break while waiting for the eggs to color to have some sister snuggles...
...and eat a snack. i was multitasking and making dinner when she asked to lick the spatula. nope, not of cool whip or frosting or cake batter, but sour cream. the girl loves her some very odd food items, mainly condiments, and will devour them any chance she gets. cream cheese, syrup, ranch dressing, mustard, ketchup and sour cream. she'll eat them by the spoonful. i really don't know where she gets it.
and finally, our eggs were done! she was so proud of the work she did.
fast forward to the next morning when i realized that i had forgotten to refrigerate said beautifully decorated hard-boiled eggs and thus, these ovoids would never see the light of easter morning baskets or hiding spots. only the gleaming silver of the trash can. michael was very disappointed, as he was really hoping for some hard-boiled egg love.
but we did have another dozen eggs for the easter bunny to hide. i found
this craft
in a blog and decided to give it a go.
first, cut off the top of the egg and remove the yolk and egg white. (hence the reason we made a double batch of pancakes, 2 dozen muffins, egg sandwiches, and breakfast casserole for easter morning all on saturday- what else could i do with 12 egg insides?) sterilize the egg shells and then place them in a cool water bath. dye the eggs any color you wish. let dry upside down. fill with candies or small treats (ours included mini peanut butter cups, chocolate covered sunflower seeds, jelly beans, and chocolate and yogurt raisins. all from trader joes). cover with a sticker or mini baking cup.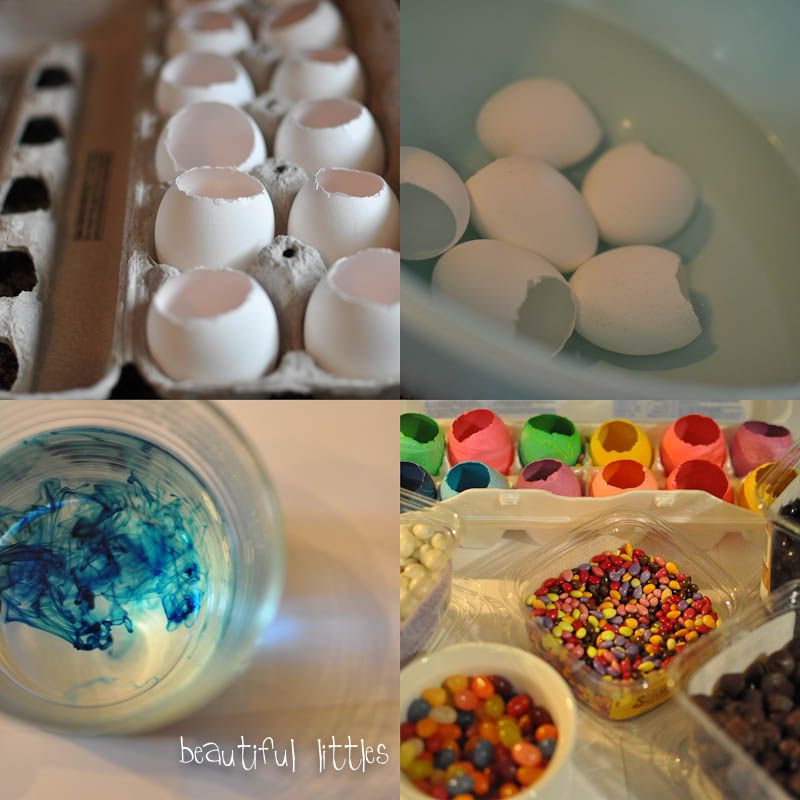 and voila! surprise-filled eggs. perfect for discovering on easter morning and cracking open to see what sugary goodness awaits you.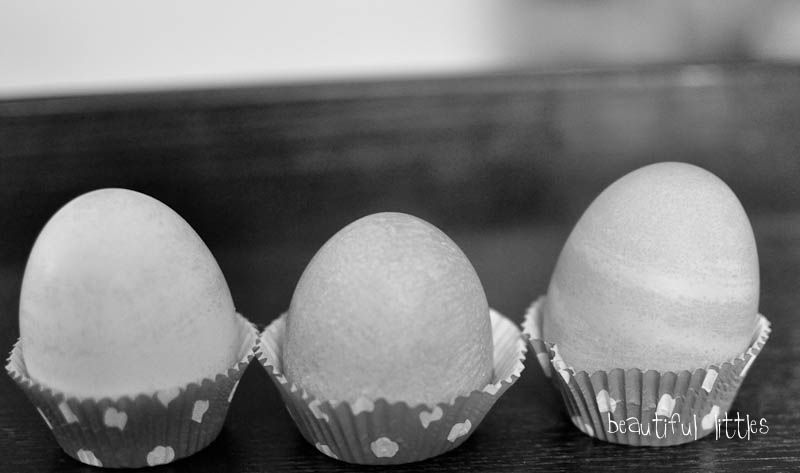 on saturday morning, we joined with the eastons for some egg hunting at our local rec center. they led us into the woods to find the eggs "hidden" all over the woodsy floor.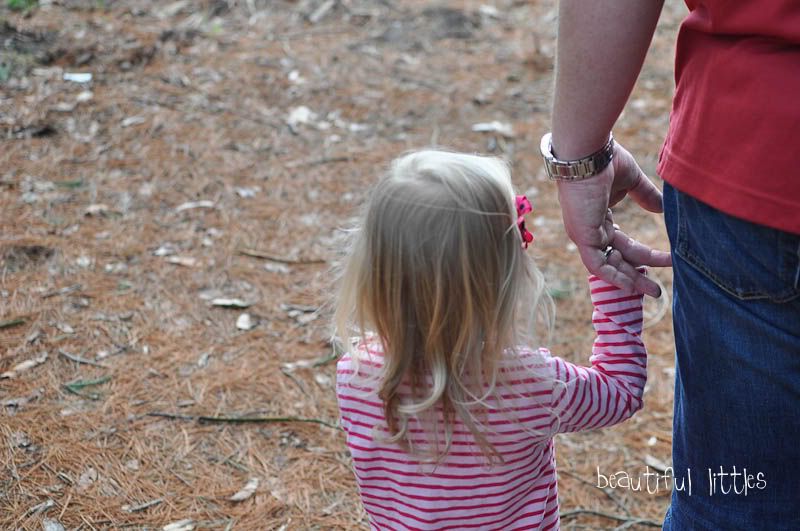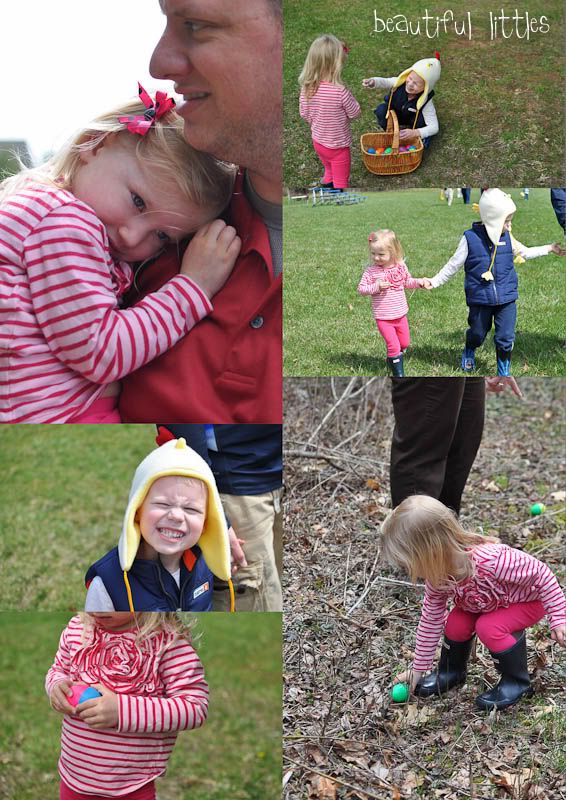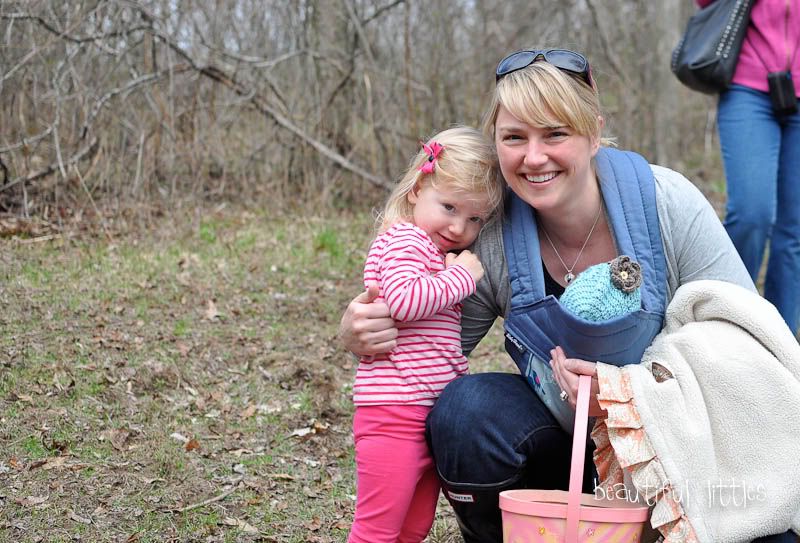 we literally got nothing in any of our eggs. no special prize for us. but each child did receive a goodie bag, complete with what else? sugary treats.
and with all that sugar comes energy, which needs to be run off. specifically on the tennis courts. with your best friend. and your wellies.
♪ these boots were made for... hunter.
more egg-cellent and egg-citing easter photos to come.