i've never denied that i love sugar. ironic, since my mother is a dental hygienist. can i say that she started it? i always remember growing up that we had an off-white antique tin, rather large i might add, seated on the countertop. always within reach and always filled with sugary, candy sweets. there was no need to hide what was in there, either. the writing etched on the tin can so many years ago predominantly stated
sugar
. my belief is that this tin was originally produced and intended for an ingredient in baking, but my mother obviously thought different. this tin still sits on my parent's countertop and is still filled with sweets. some things never change.
our home is currently filled with everything sugary sweet in preparation for the big second birthday party. our dining room is covered with various forms of sugar- vanilla and chocolate cupcakes, toppings of all kinds to decorate said cupcakes, tubs of icing, homemade cookies covered with icing made mostly from powdered sugar. you'd think you just walked into willy wonkaland. my teeth hurt just thinking of it all.
in the midst of all this artificial sweetness, harper and i set out thursday morning to find some of nature's candy in the form of raspberry picking with kellie and anna.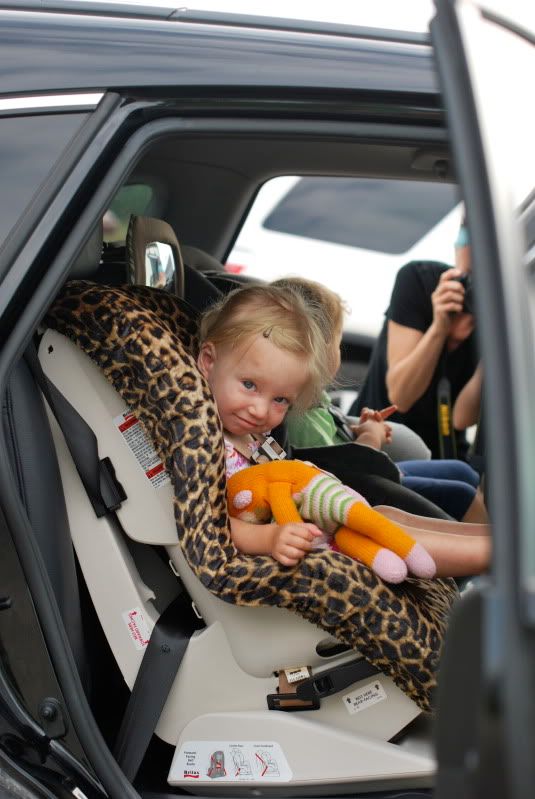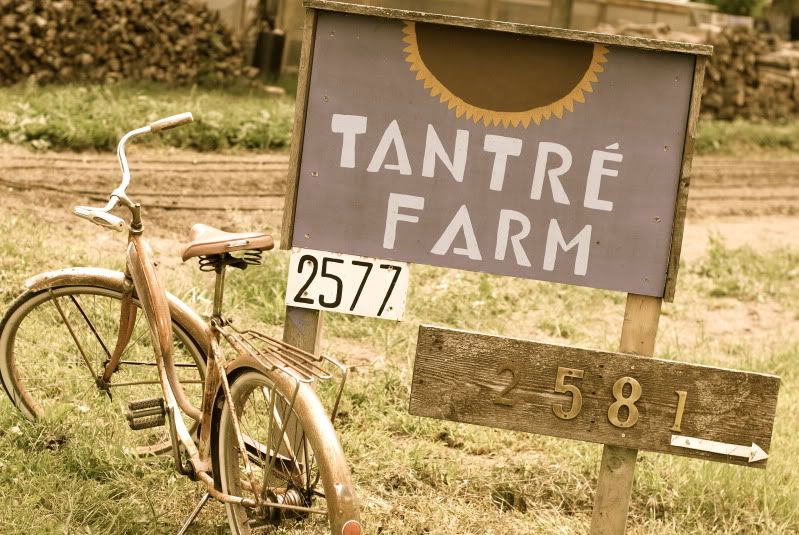 i will never again complain why a pint of raspberries costs so much. it was painstaking- searching for the right berry, not getting pricked by the vines, stems and leaves as you reach for the beautiful berry, making sure it was easy enough to pull off letting you know it was ripe, checking it over to make certain it wasn't moldy, and then carefully placing it into the open container so as not to squish it. but it
was
fun.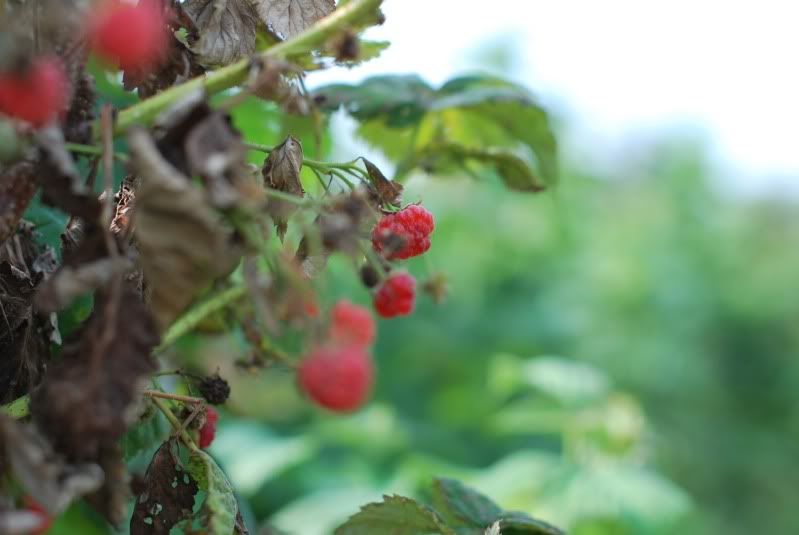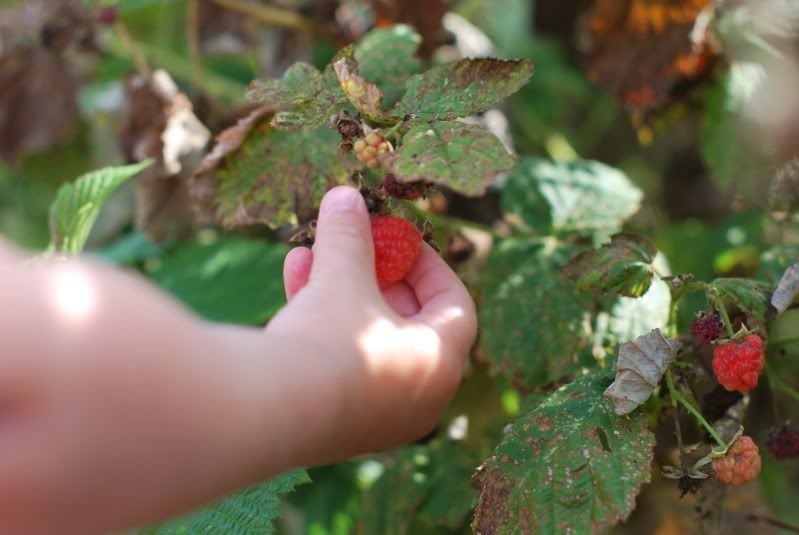 harper enjoyed picking the first few, but then found much more joy in pouring what i had collected in my basket into hers.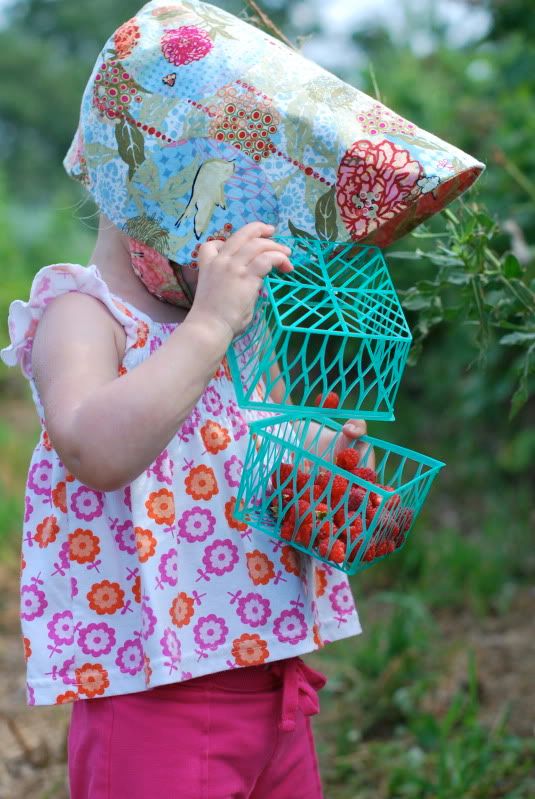 and also eating several as we meandered through the rows.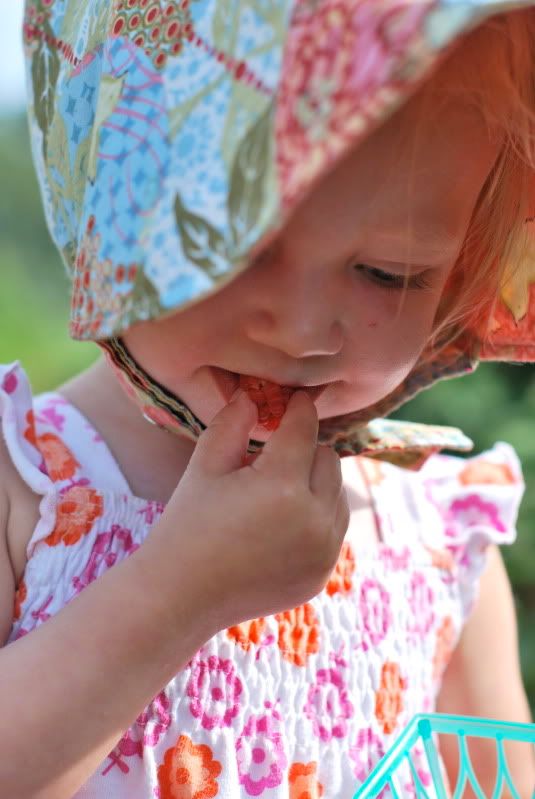 in just under 45 minutes, kellie and i each collected about a pint. much, much less than the 5 pints each that we had so eagerly decided we were going to get when we first set out with our baskets.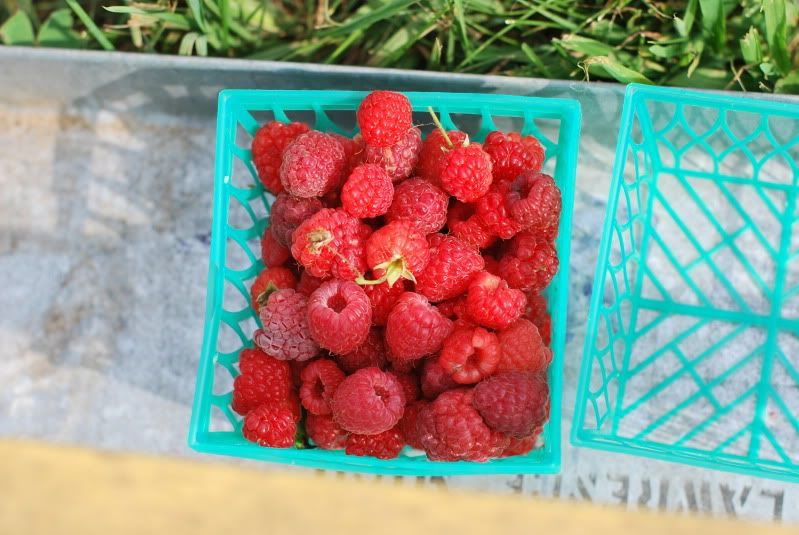 afterwards, we wandered over to see the cows and goats. and managed to get a few shots of the girls together.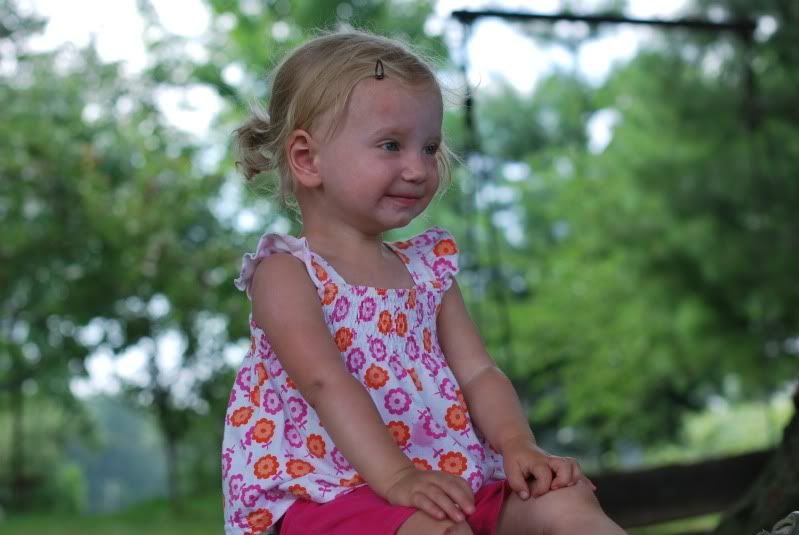 thursday night, michael had a dentist appointment (with my mom). i decided it would be a good experience for harper to sit in the chair and possibly get her tiny toofers polished. i thought she wouldn't last more than a minute. she definitely showed that she wasn't really sure what was going on, but she put on her brave face and opened her mouth wide when nana asked. she allowed a little bit of polishing, a little brushing and a little flossing.
she was not so much a fan of the dental chair ride, but she was of the treasure chest afterwards, and the bouncy ball and bracelet she got to take home for being a brave little girl and a good little patient.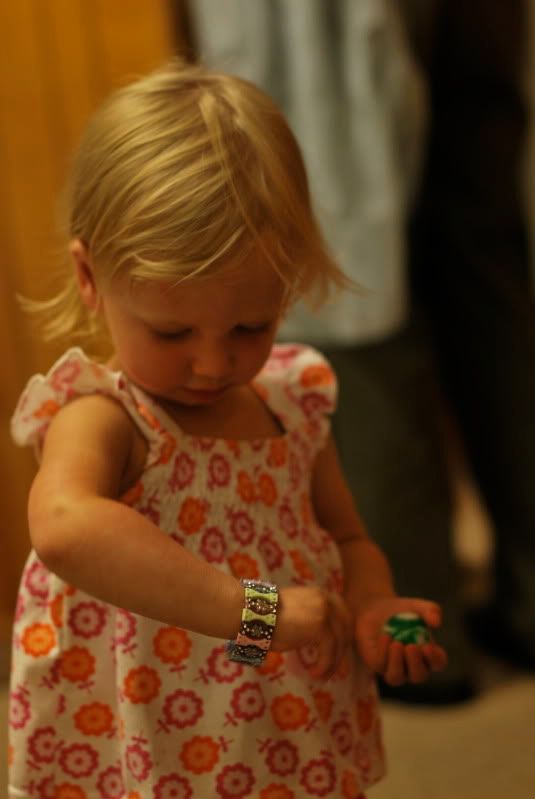 and tonight, on the eve of harper's birthday, a new tradition has been started. two years ago, we visited my doctor for what was our 41st week appointment. harper was overdue, and i knew that we were going to talk about induction. the doctor came back after checking with the hospital with the words "how 'bout tonight?!" what do you do on the day before you know for certain your first child is going to be born?? they told us to enjoy the day, go out to dinner and be at labor and delivery by 7 pm that evening. after a relaxing day at home with last minute to-dos and a much needed preparation-for-long-hours-of-labor nap, michael asked me what i was craving for my "last supper." strangely, i answered ihop, and chose to nosh on blueberry pancakes.
so, last night, when michael asked if we should make blueberry pancakes for dinner tonight, i sentimentally agreed that it was a fabulous idea. we can't recall if we did this last year, or just thought about doing it, but it's for certain something we'll continue to do on july 16th from here on out.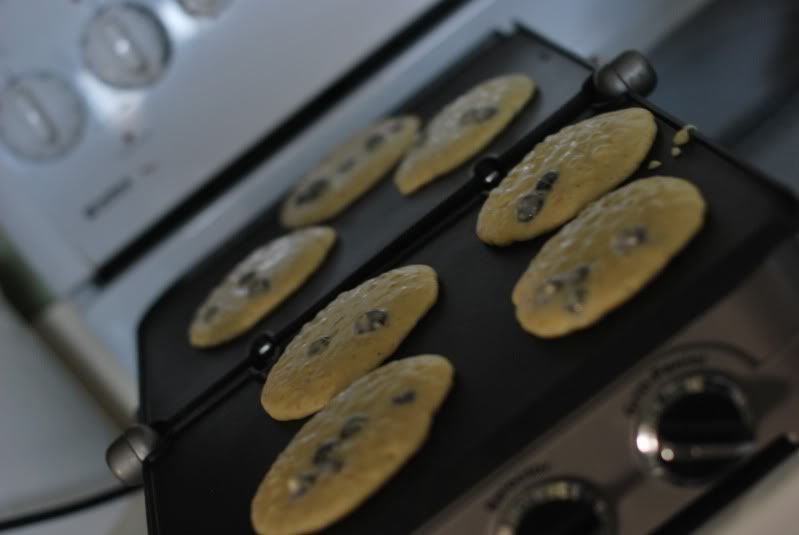 nana and papa joined us for our blueberry dinner, and then presented harper with the first birthday gift. a combination water and sand table. harper loves water. and sand. and she loved playing in this same table at anna's house a few weeks ago. she didn't waste a second playing with her gift.
i find it fitting that this sweet post leads up to the two-year birthday and sugary party of my sweet little harper bean. more to come...