we headed out on an early drive 7 am saturday morning. little did we know where we were really going. that where we would end up was so much better than we ever pictured in our heads. we knew that our neighbors and friends had invited us for a quick weekend holiday getaway. we knew we were going to holland, michigan. but what we came upon was heaven. right here in our own little state.
so frequently in my head lately, i've been picturing toes in the sand, umbrella drinks in my hand, lounging in my beach chair and listening to the waves while harper played with her buckets and shovels at my feet. i thought it would be a long while before i got back there. with our plan for a kitchen renovation this summer, elaborate vacations just aren't in the cards right now. we went to the beach in north carolina last june, but harper did not even want to touch her toes to the sandy terrain. and being just under 1 year old, i was hesitant to be out in the hot sun on the open beach for more than just a few minutes. so we spent most of the time in the pool. not sure why i thought that i had to travel out of state for several hours to find that piece of heaven again. because this weekend, we surely discovered another slice less than 3 hours away.
so, we began our adventure bright and early. i packed new dvds and toys and snacks for the long trip. harper enjoyed her dvd headphones.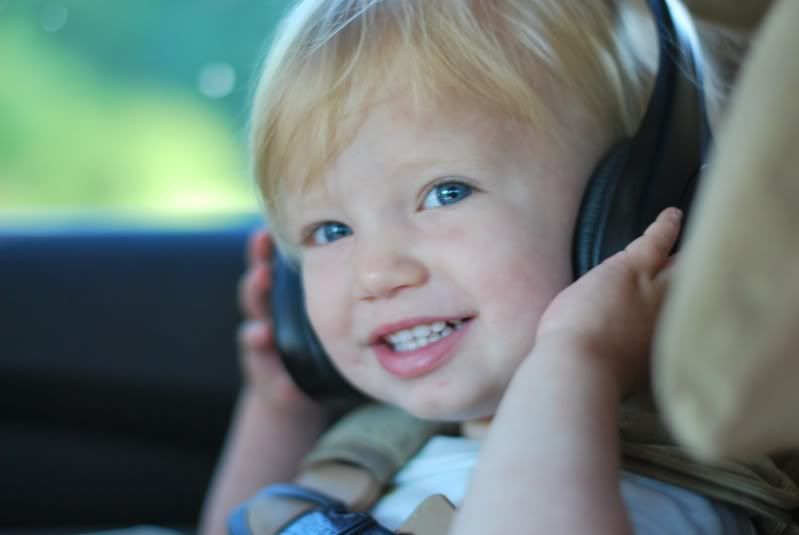 and by 10:30 am, we came upon this...
well, it wasn't this busy at first, but that's where it got to be. it was packed. but we found our own little turf of sand, plopped down our tent, umbrella, chairs, towels, coolers and sand buckets galore and blocked everyone else out of our little world.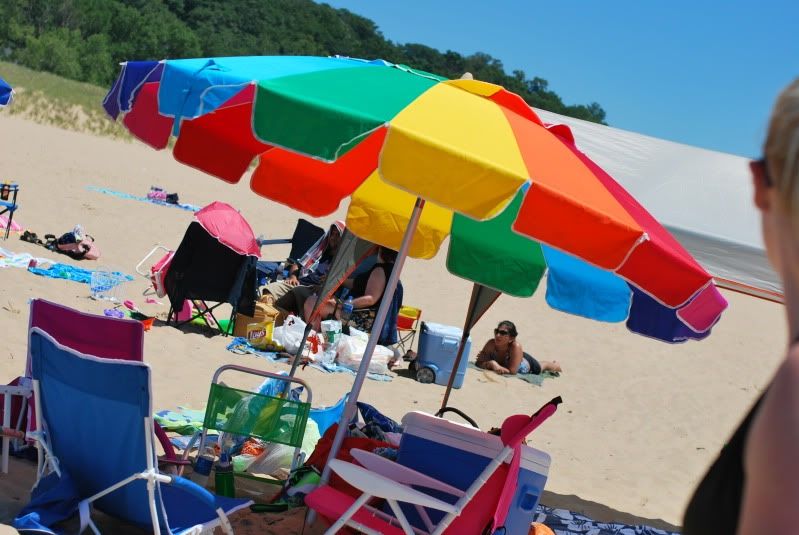 and harper and hunter commenced to doing this all day long. scooping and shoveling. pouring and filling. building and smashing.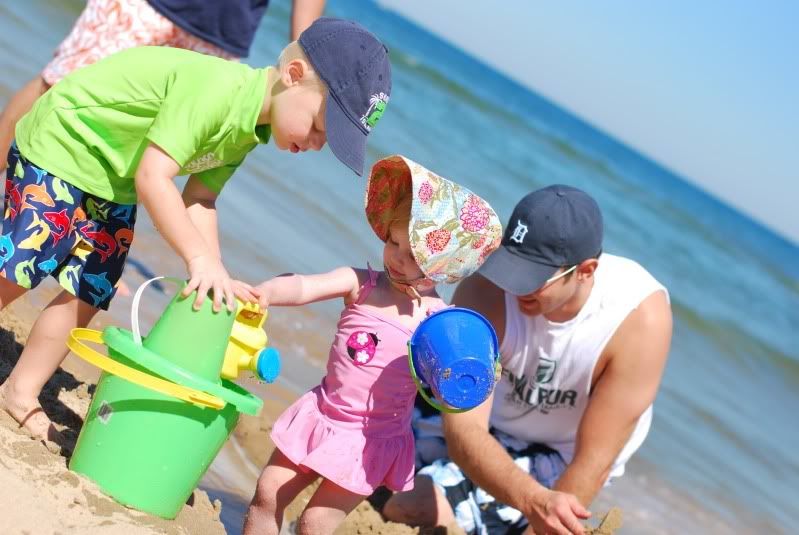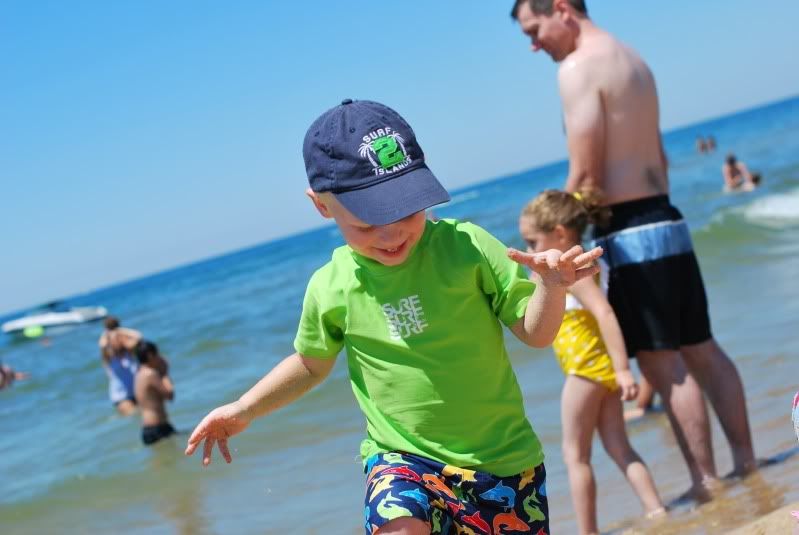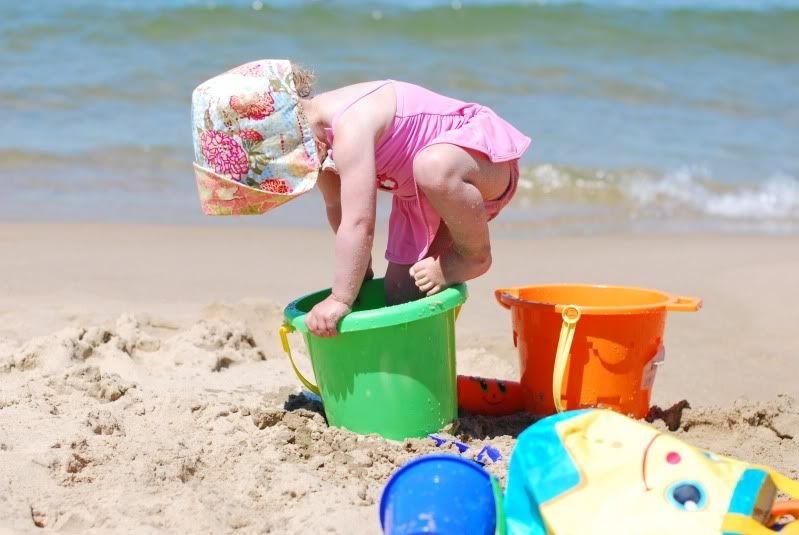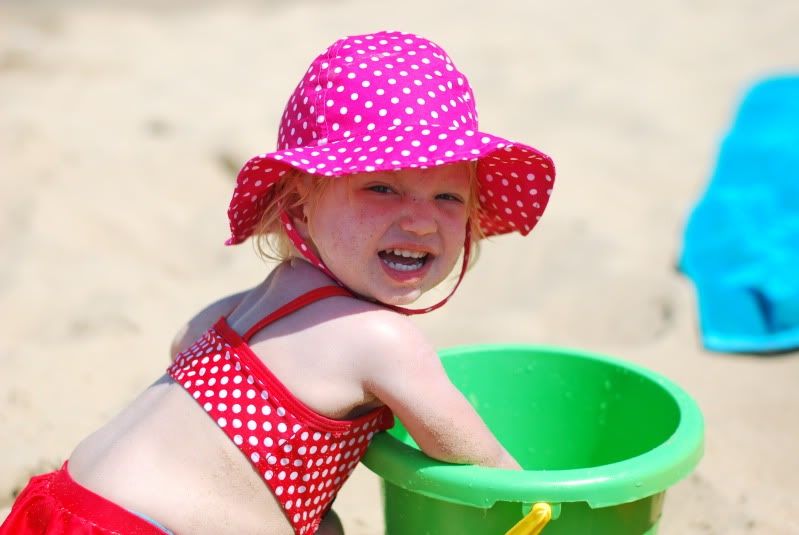 their little bodies were covered with sand the second the sunscreen was applied and they were allowed free to plop in the beach all around them.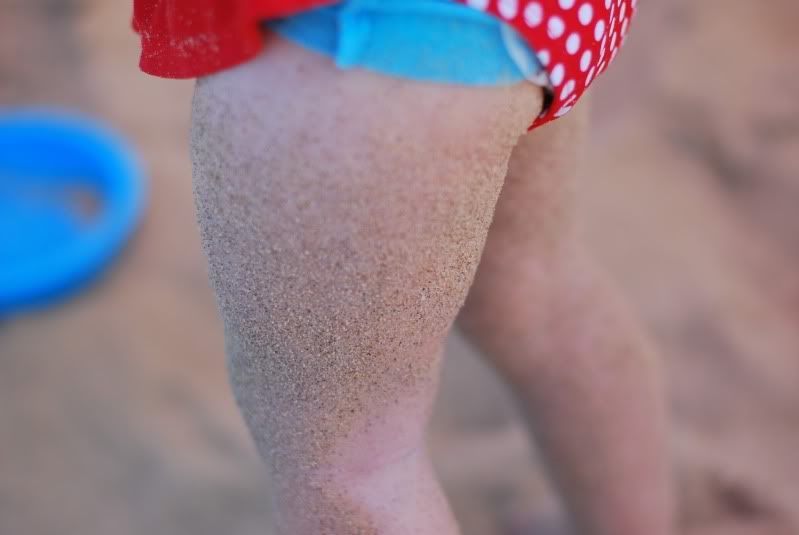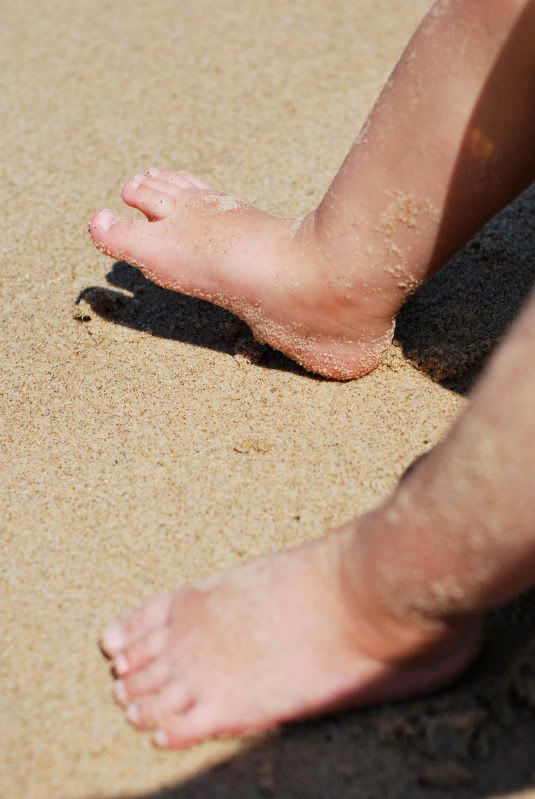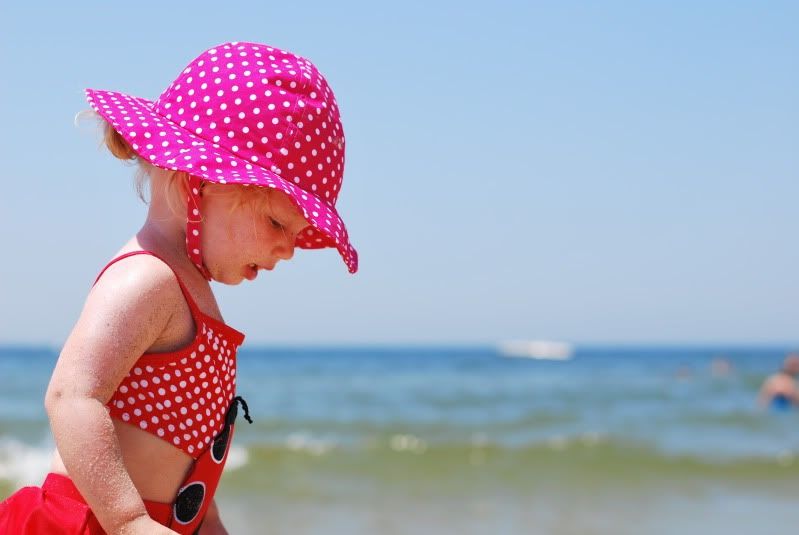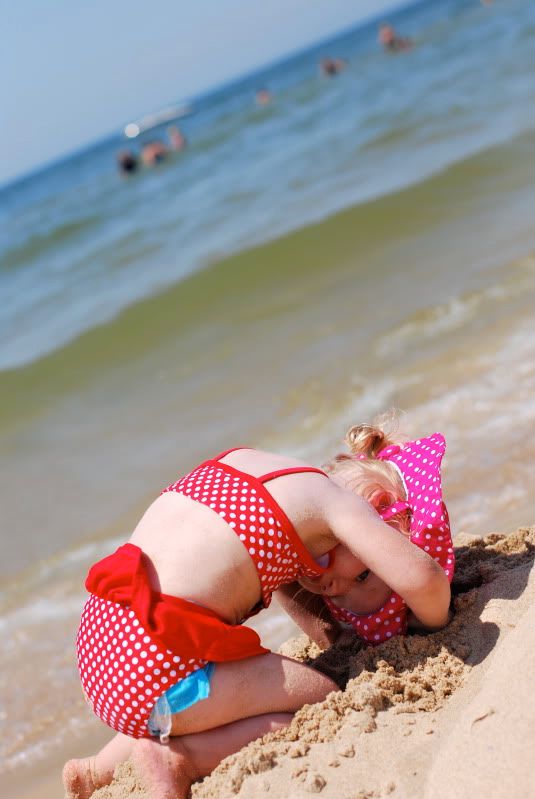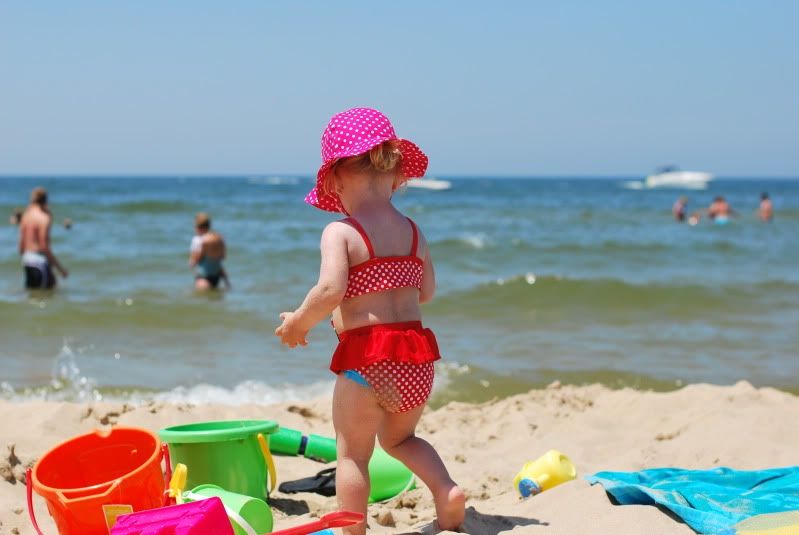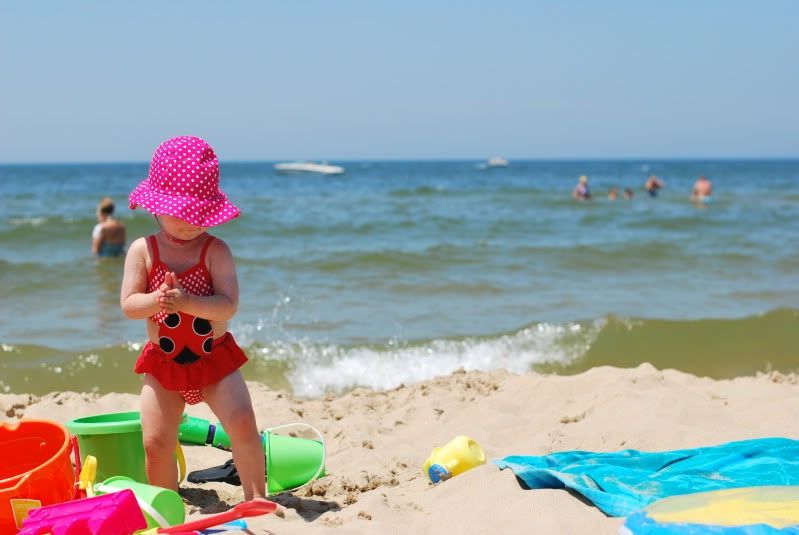 they took some time to bury the dads.
and themselves...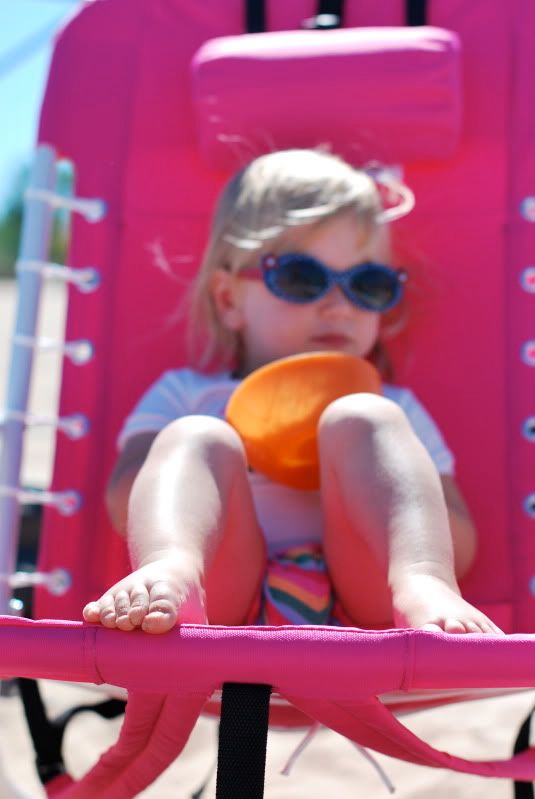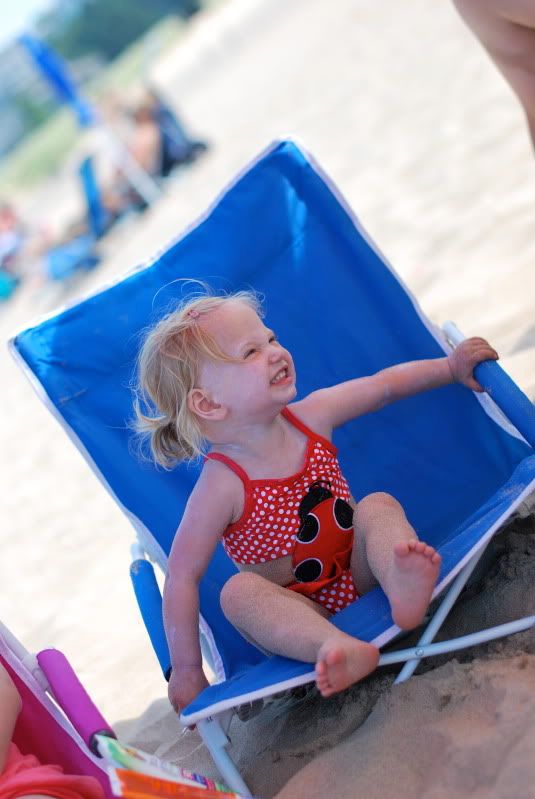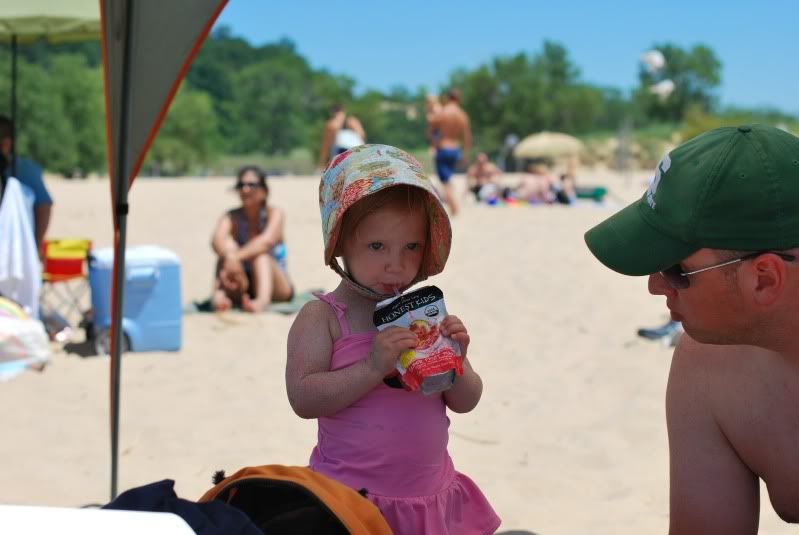 at the end of the day saturday, we escaped back to our hotel for a snooze and a freshening up before we were back out for dinner and to another beach for fireworks.
the kids lasted about 10 minutes at most watching these bursts of light and sound in the sky. then they were both sound asleep.
we were back to the beach sunday for a full day of sun and water, but we could tell everyone was a little less ambitious. saturday wore us out. yet, castles were still built and the football was thrown back and forth in the water. we left late afternoon, and harper napped the minute we pulled out of the beach parking lot for a solid 2 hours.
we had a marvelous time, and we're so thankful that our neighbors shared this amazing little spot with us. it makes me happy to know that we don't have to venture out hundreds of miles away to find a relaxing and beautiful beach vacation. we can go back at the drop of a hat whenever we feel the need to escape from reality for a bit.
and these two littles make us all happy, and made the trip that much better. watching them enjoy each other's company, even at the ages of 2 and 3, and getting excitedly giddy to see each other, is a beautiful thing.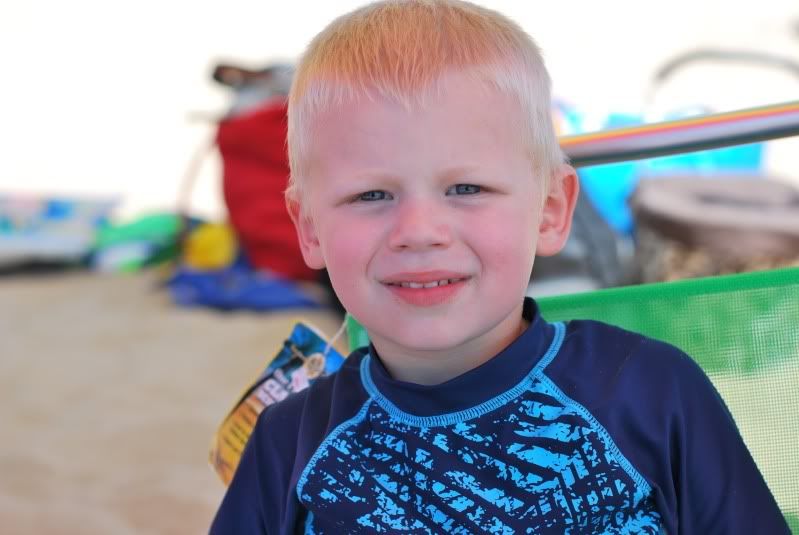 we had a happy fourth!