as of last monday, harper and i are officially on summer vacation. and boy, did we have a rough start considering all the events of the past few weeks. but it's getting better and we're enjoying our long warm days. we have filled them so far with a few lazy hours at home, visits with friends and family and long naps for both harper and mommy. we're planning lots more- trips to the zoo, a few days at daycare so mommy can still work with some kiddos, visits to the pool, doctor appointments, a road trip to visit family in d.c., a fourth of july weekend spent on the beach with friends. overall, we're just planning to enjoy the beautiful weeks of warmth and togetherness that we have.
and this spot?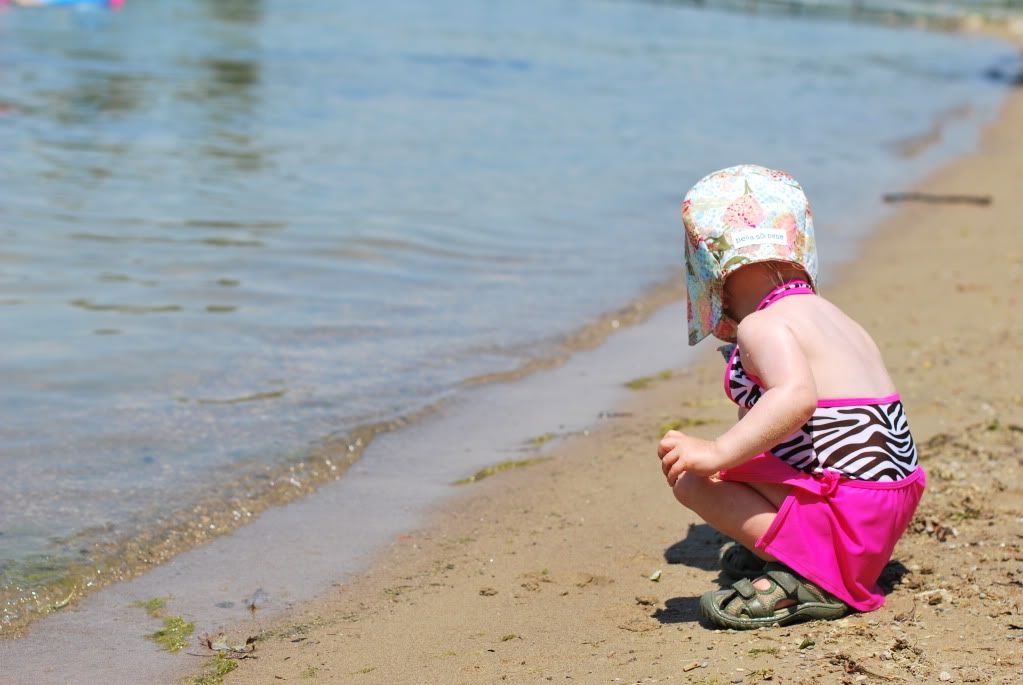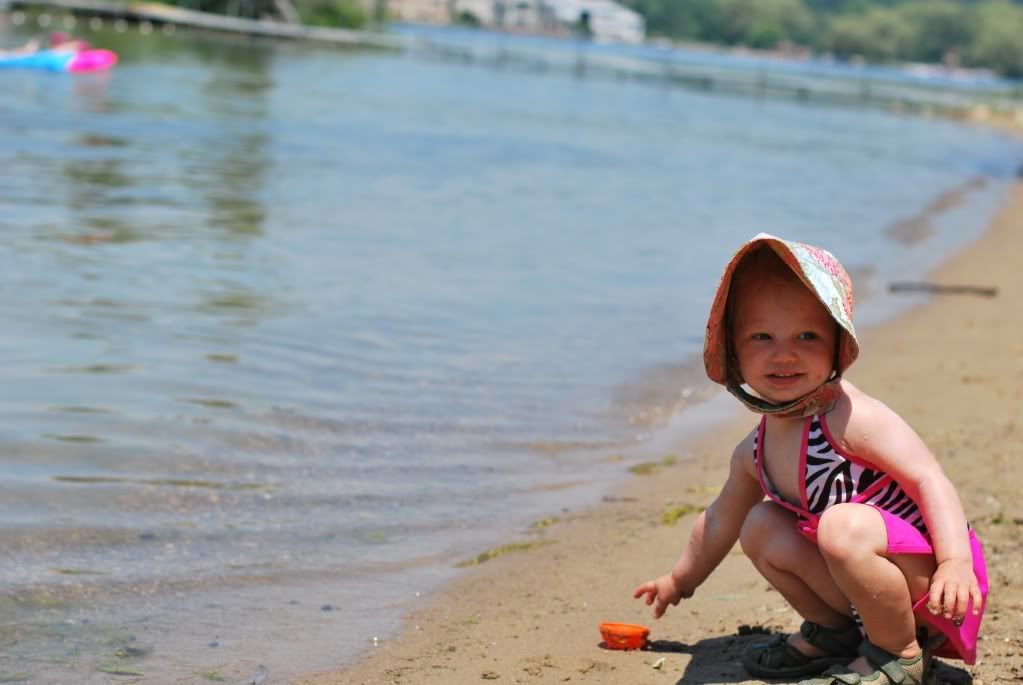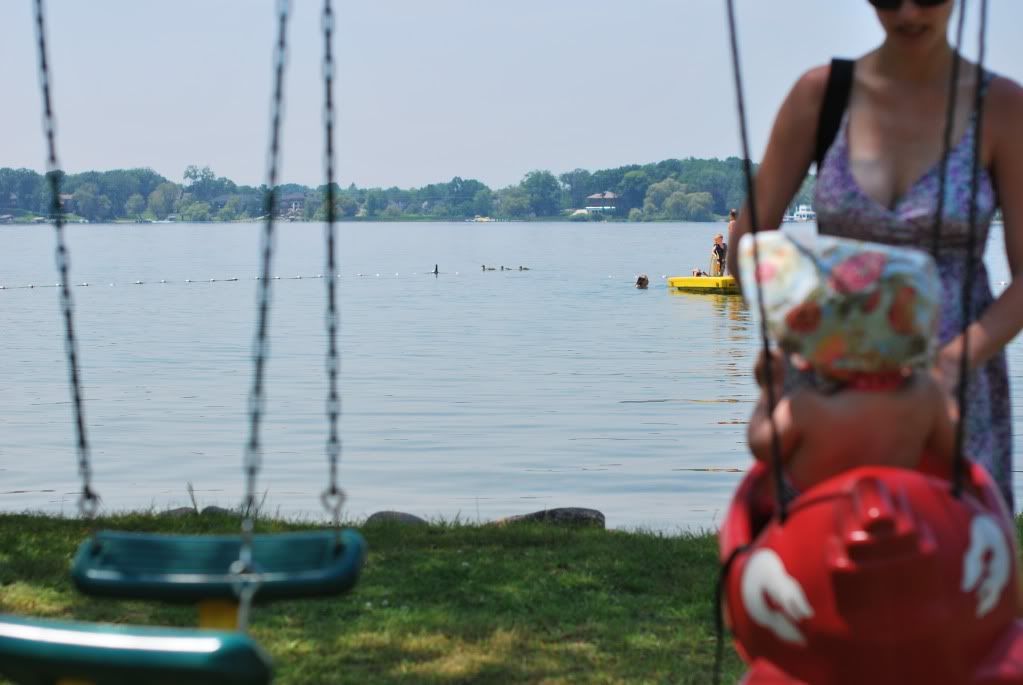 this is my new summer heaven. this is a spot from my childhood that will be visited many a time this summer. we first came back here after my uncle's funeral, and my memory bank flooded. i forgot how much time katie and i spent at this place all those summers growing up. and i forgot how much i missed it. we spent the day there today while katie was still in town. we chatted and reminisced in our adirondack chairs. collier snoozing happily in the shade of his stroller.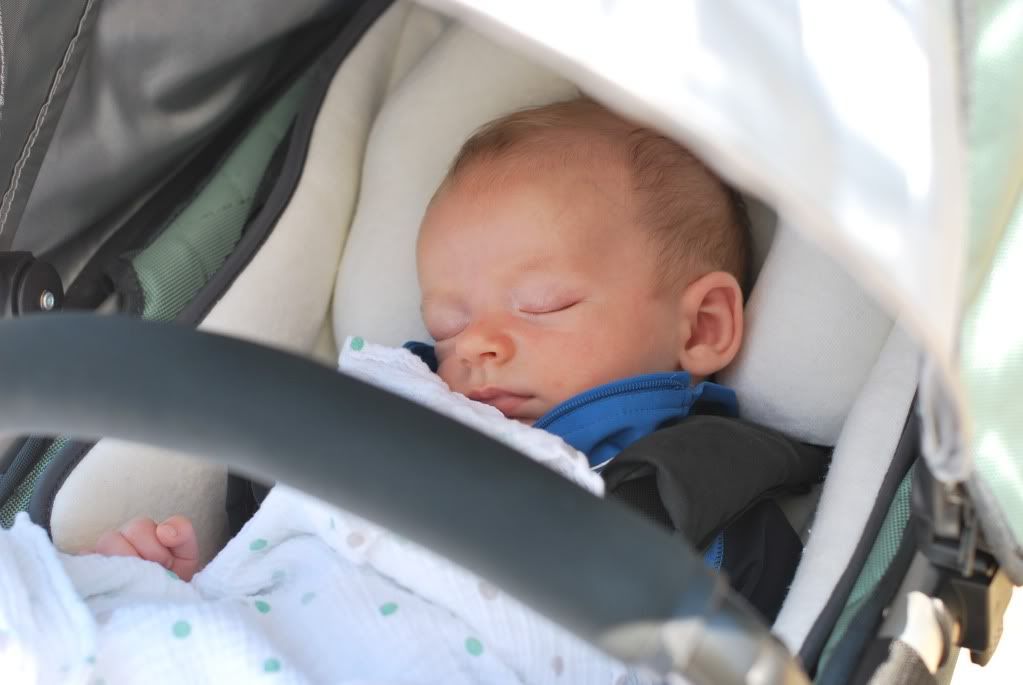 harper digging and splashing in the sand and water.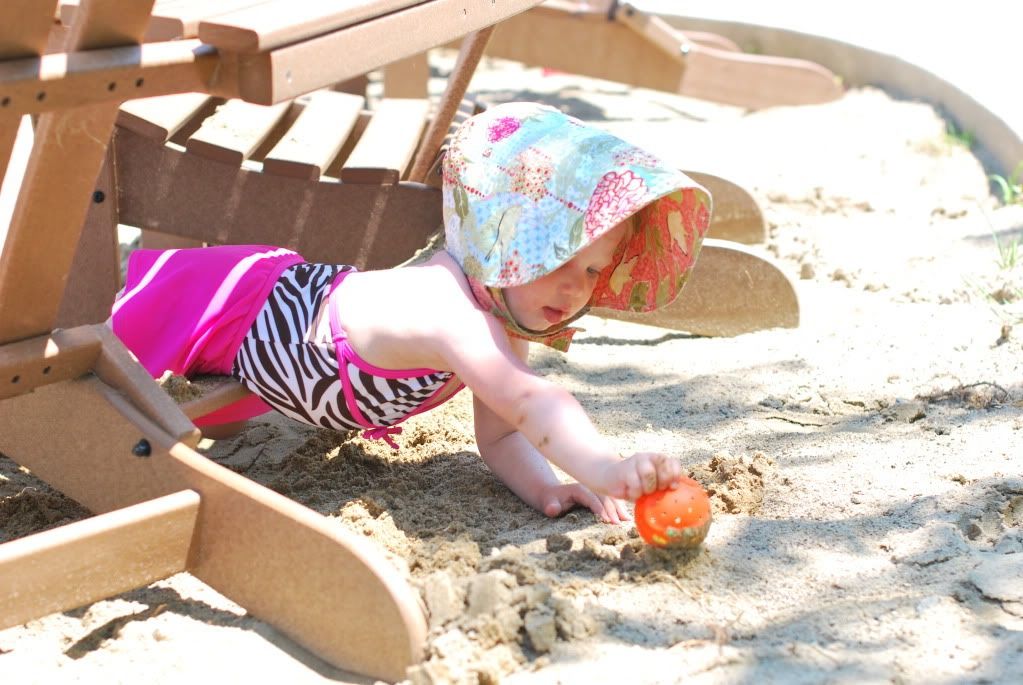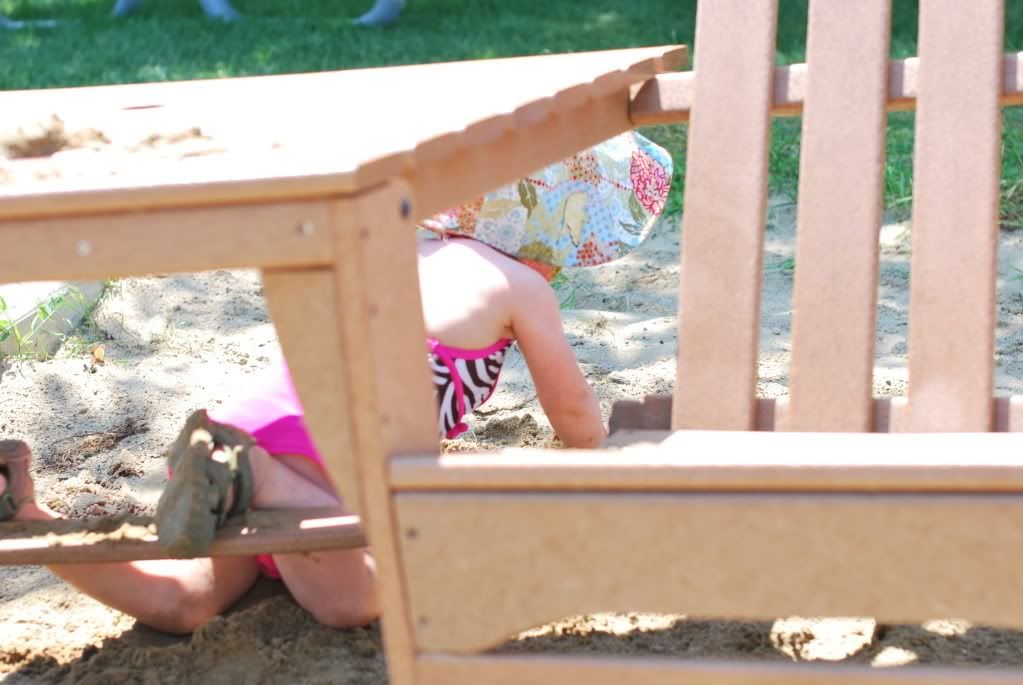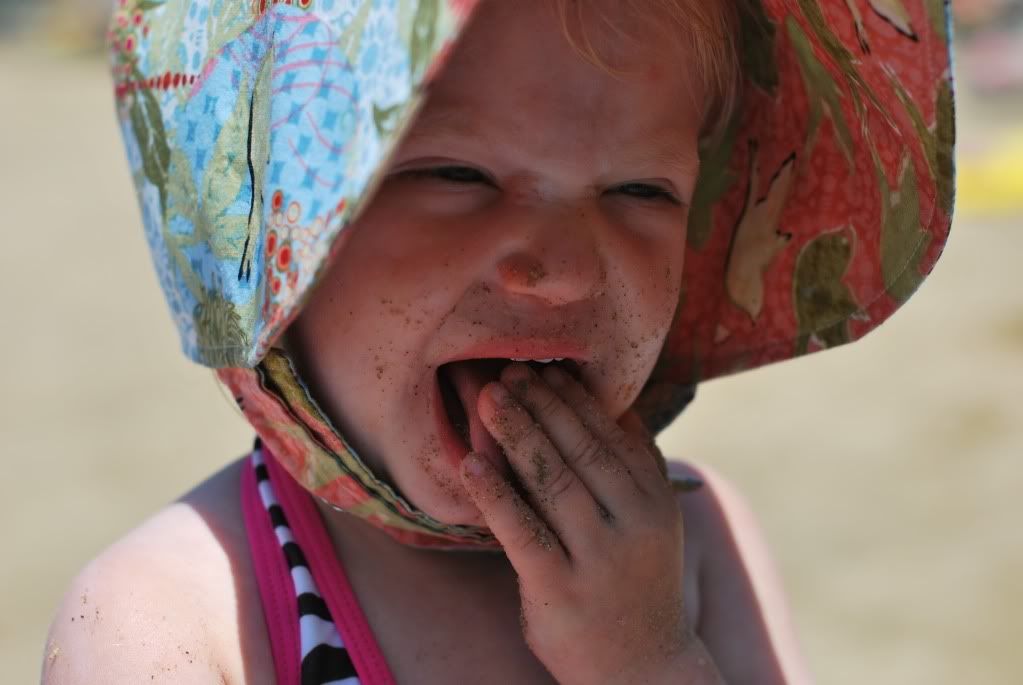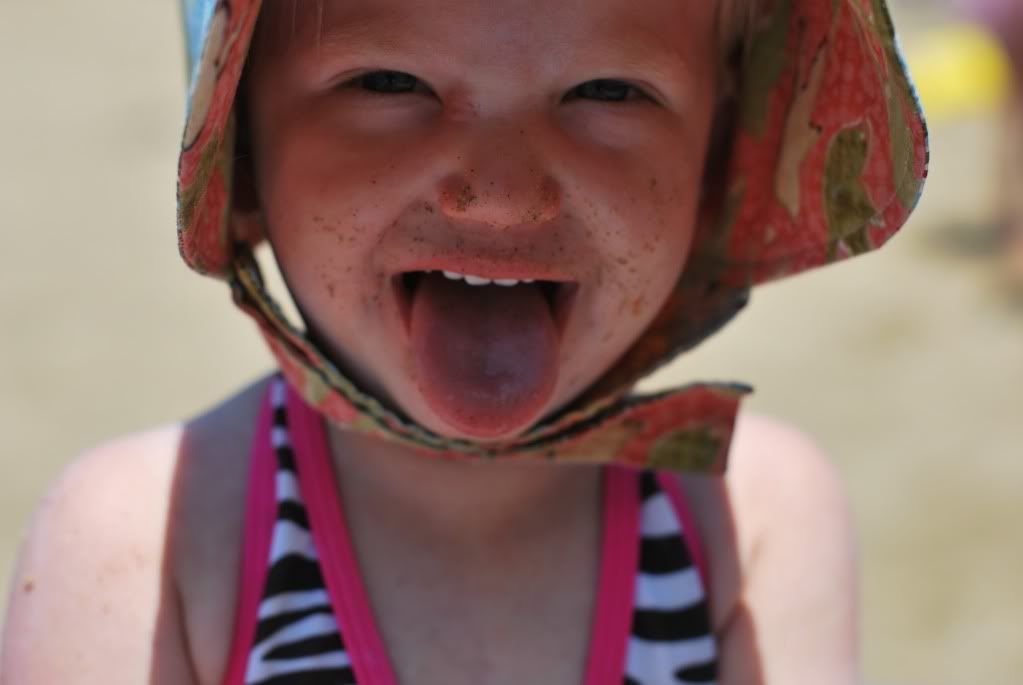 no, she did not intend to eat the sand. and yes, she has another bug bite, this time on the other eye.
we spread out the beach blanket and ordered lunch from the grill. we swung on the swings with a perfect view of the lake and the boaters and jet skiers.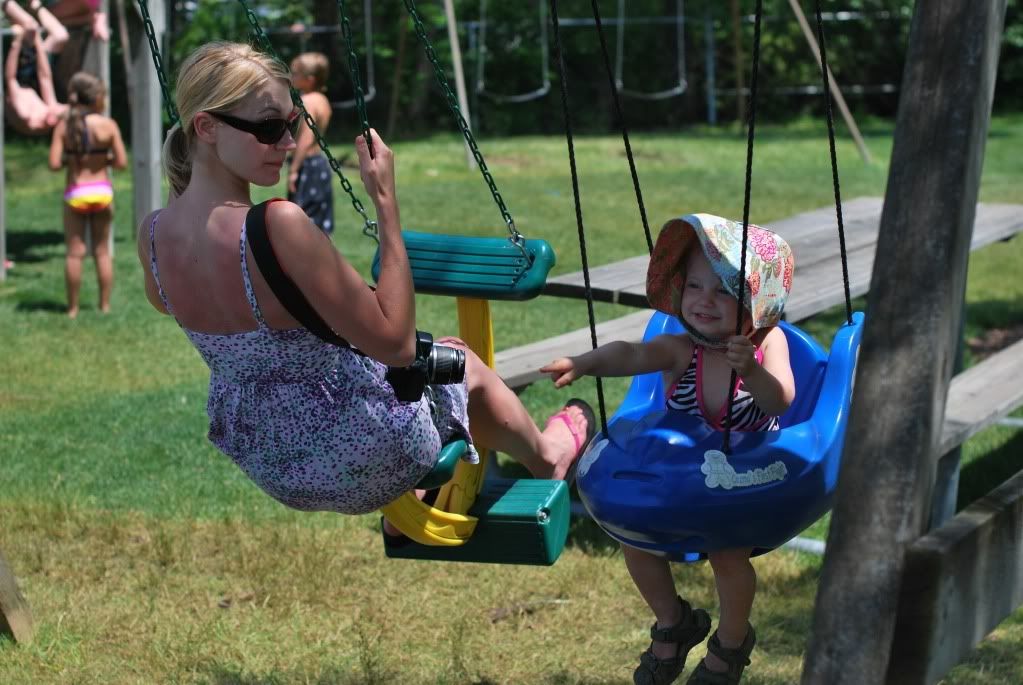 nap time was completely overlooked, but no tantrums were seen. not here. not at our spot. after a few hours, we walked back to my aunt's house (a mere block or less), rinsed off the sand, grabbed a quick snack and popsicle, said our goodbyes and off we were in the car. and here was the backseat passenger a mere 5 minutes into the ride home.
she continued to snooze for 2 hours in her bed after the hour long drive home. she was exhausted. our beach drained her energy. but we will be back. we will sit on the sand and scoop and build. we will share ice cream cones on the dock. we will try to catch the minnows while standing on the shoreline. i will relive my childhood memories and introduce them to my daughter. because that's what summer is all about. and i can't wait for it.
**lots more photos and posts to come. i'm inundated with pictures to go through and blog about!