our sunday started off very rough. with tornado sirens calling out their warnings, we were up and down the stairs multiple times in the wee morning hours, grabbing harper and maximus, blankets and pillows, our phones and laptop. sleep was just not to be had on the couches in the chilly basement. when we finally thought we were settling back into our own beds, the phone rings and michael gets called off to my parent's house to save their lower level from possible flood damage. thankfully, a flood didn't happen. michael came back home and finally nodded off to sleep around 4 am, only to wake up 2.5 hours later to get ready for his first 10k. harper and i joined him, as tired as we all were, but we wanted to be there to support him. this was a big day for him, and harper and i wouldn't have wanted to be anywhere else (even our nice comfy beds).
and we are so proud of him! he finished in 1 hour, 8 minutes and 1 second. he kept a nice, easy pace the entire race as he wound through tree-covered streets, up and down hills and along the river. we spotted him just before the finish line, and i handed harper over to him so they could cross together. all she wanted to do since she saw him take his first steps across the start line was to run with daddy. michael, we are so proud of you, and are looking forward to standing at the finish line of your next race.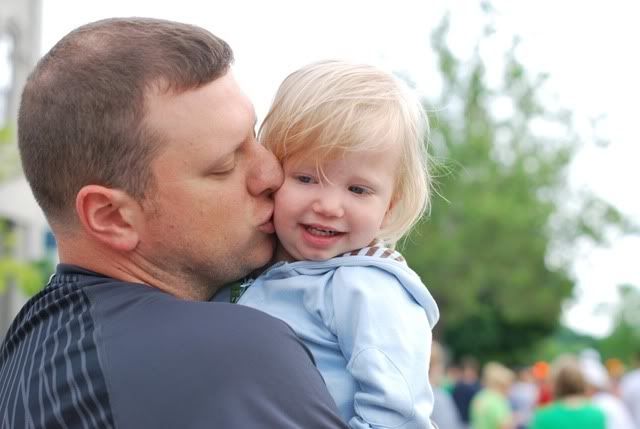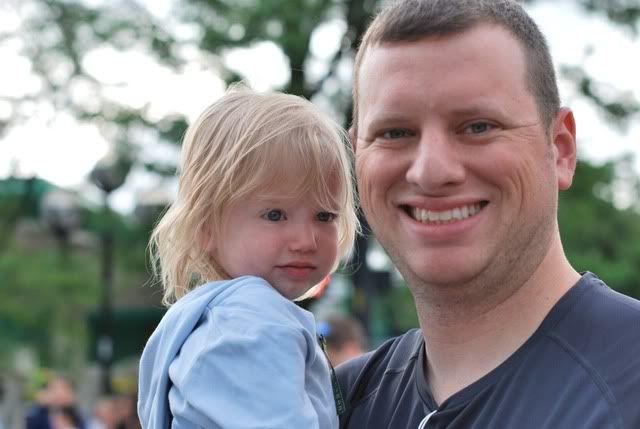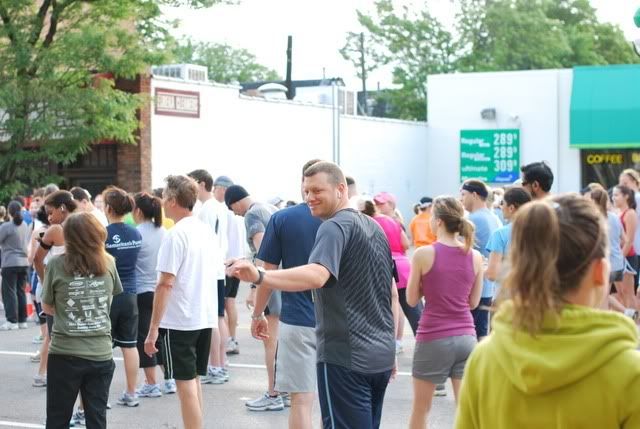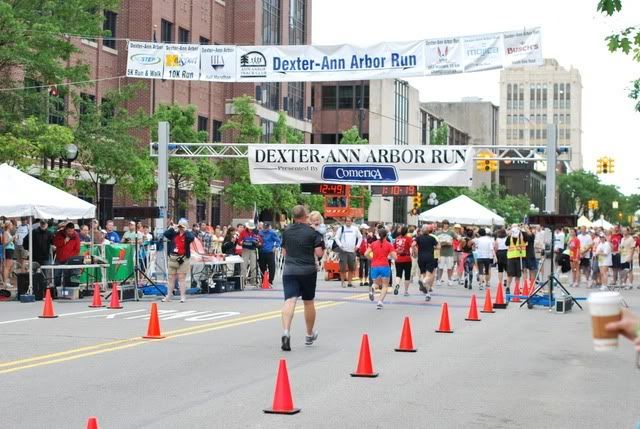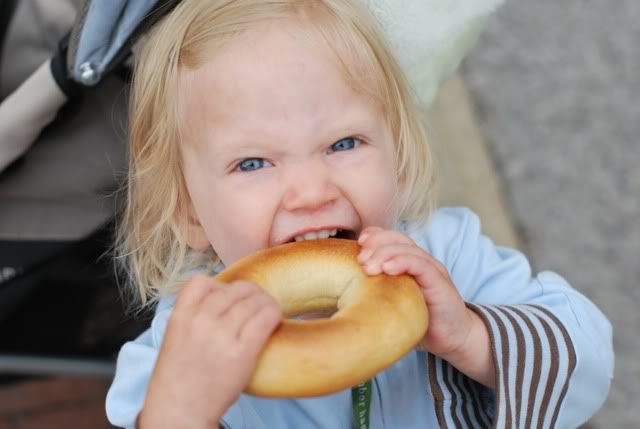 harper enjoying some of the post-race treats.
that evening, we celebrated kelly's birthday. michael has twin sisters, but jen was out of town. kelly left today for germany, so we celebrated with her before she left and will celebrate with jen later in the month. it was a momentous night, for harper that is. she actually ate chicken fingers (doesn't typically like any type of meat) and bit off some of the actual cupcake after polishing off the frosting first. usually it's frosting only, and the cake gets tossed aside.
happy birthday, auntie kelly and auntie jen!