so it snowed just a bit today. well, ok, a lot. i think at this point just past 10 pm, we're close to 7-8 inches on top of what fell last week. michael hit up the grocery store last night for some last minute items, along with everyone else in our county who cleared the shelves, so that today, we could just stay inside and hibernate. and then it just kept snowing and snowing and snowing, until it took michael outside to clear the driveway late this afternoon, and the girls followed to shovel the deck and play. oh and eat some freshly fallen powdered snow.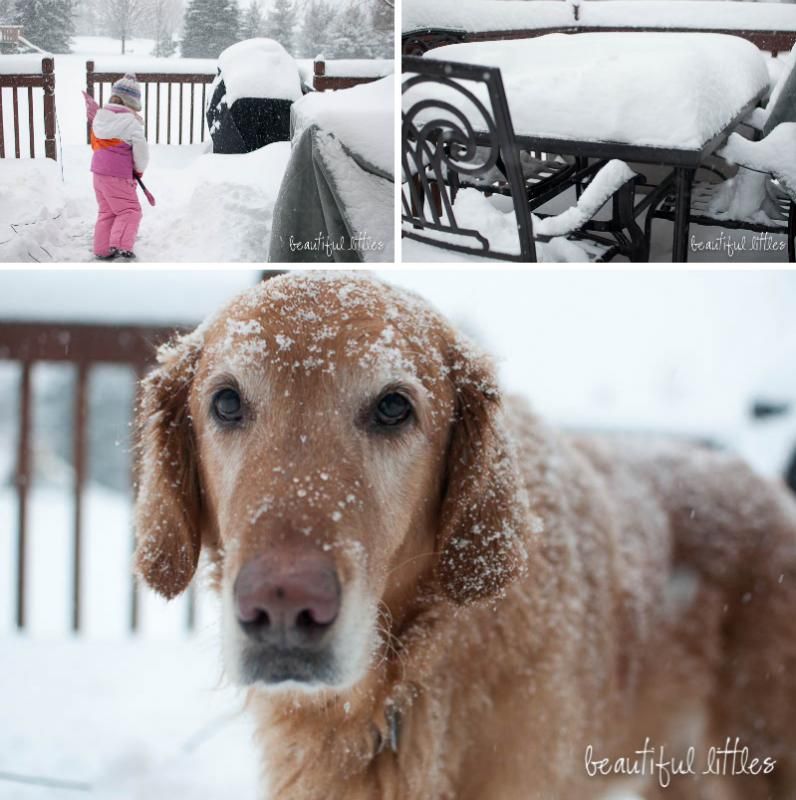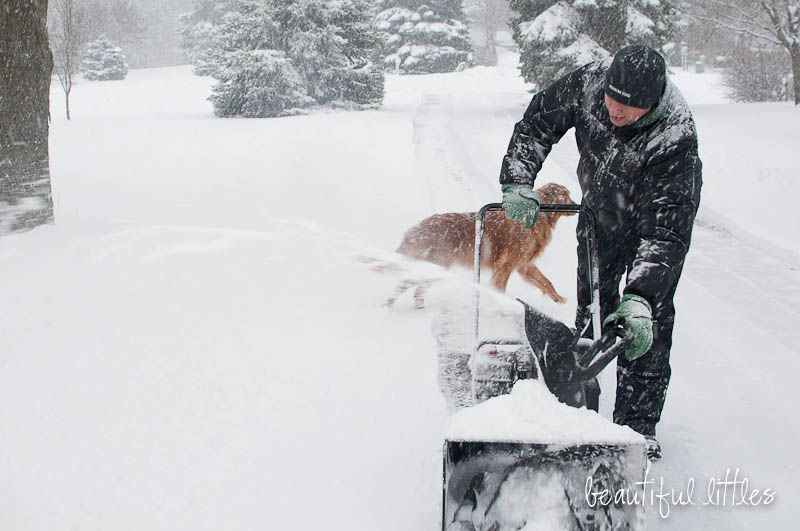 they played, they ate snow, and then they came inside to warm by the fire, drink hot cocoa, read books and weave with our loom. basically, resume our positions from the earlier part of our day.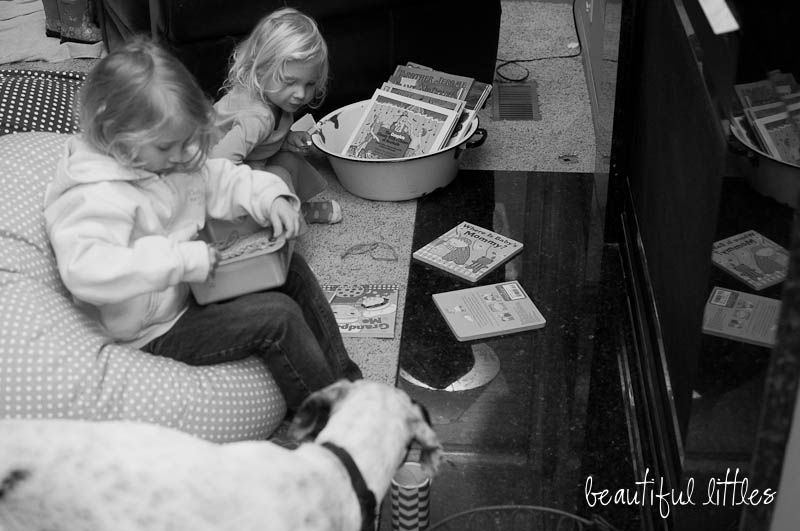 and bonus, we have already received our call for a snow day tomorrow. all of us, including michael. it's bad out there. and we don't plan to do anything more than what we did today...stay inside and huddle up. stay warm wherever you are. and make sure you take the opportunity to eat some snow.