as harper and i wrote out our fall to-do list several weeks ago preparing for the cooler, crisper weather, apple picking and baking a from-scratch apple pie topped our list. we do this every year, and each year, i accept that summer is ending because i have autumn activities to look forward to. little did we know that the mild winter we had, with its warmer temperatures and very little rain and snow, would affect the apple crop, leaving very little to be picked on the trees of the farm we have frequented the past couple years. in fact, very little crop was left on several of the farms around us, so much that they all had to forgo their u-pick this year, and instead ship in apples from a different state so customers could still buy them.
needless to say, i was extremely disappointed. i just didn't want to erase those items from our fall board. it's not autumn without apple picking, apple pie and apple cider. and the apple picking photos are some of my absolute favorite ones of my girls. i sadly told harper we may not get to pick apples this year.
and then, nana suggested one more place to call, a small farm located just over 30 miles south of us. their website looked like they still were holding their fall festival,
with
u-pick apples. so i called and asked if their crop was affected. and hallelujah, because of the lake erie winds that continued to water their crop, they. had. apples.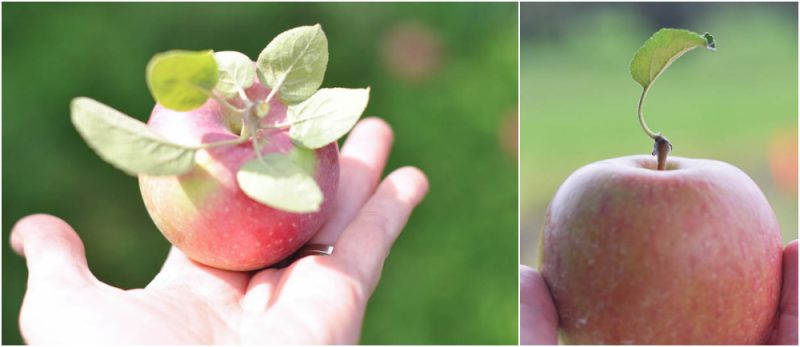 (i did a little dance, but maybe just in my head.)
we picked a perfect sunday afternoon to head out and wrangle up some, along with cider and donuts, of course.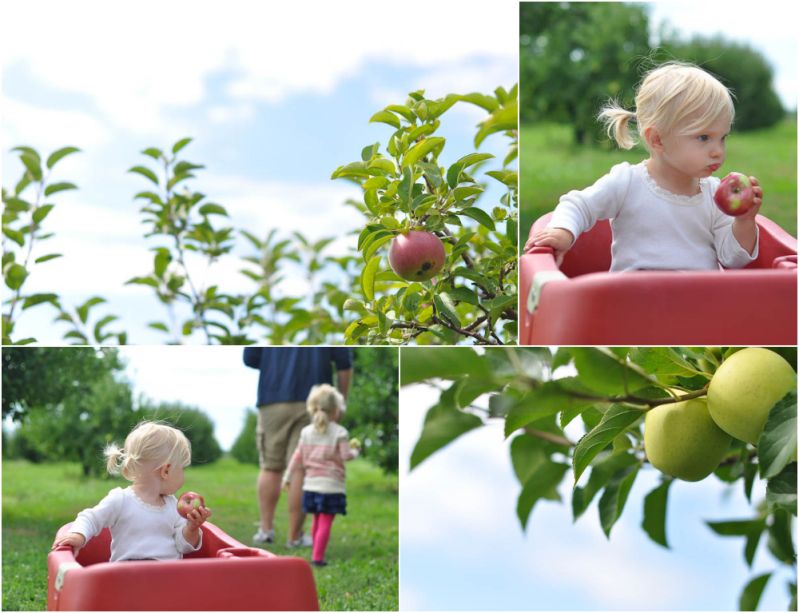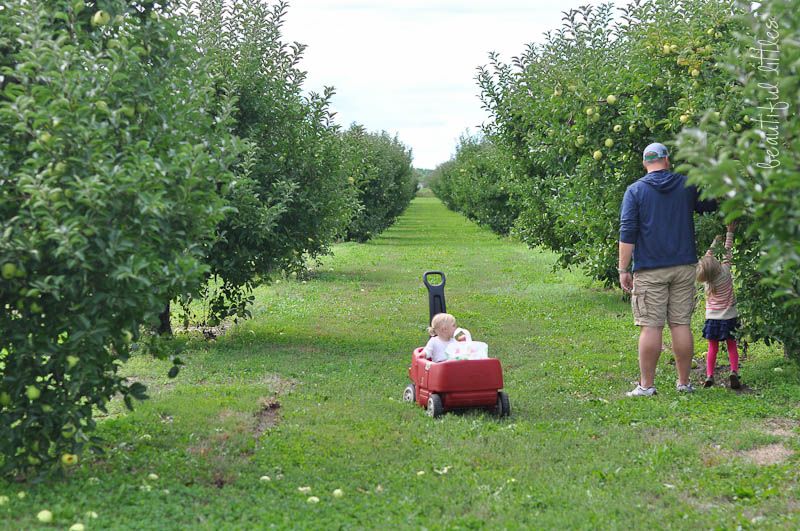 the girls both took turns picking good ones from the trees, with harper filling most of our bushel, and they both chose a perfect one to eat. crosby was content to sit in the wagon, slowly chomping on hers, refusing to let it go until the bitter end when not much was left but a stem and core.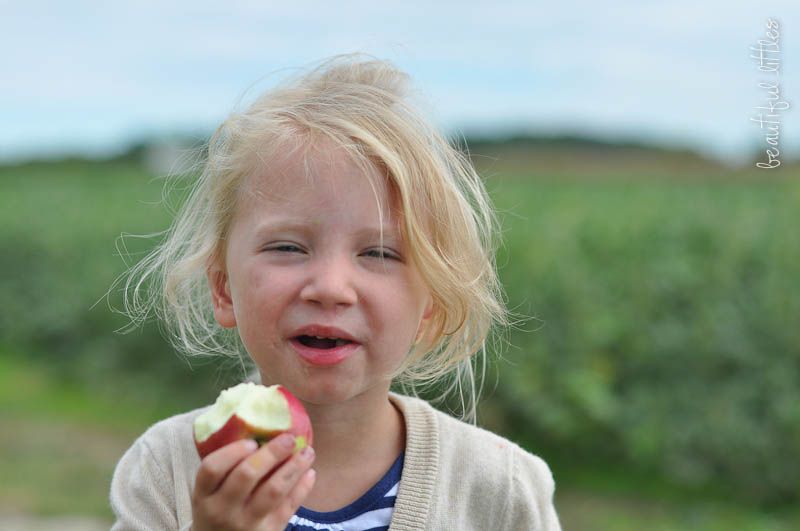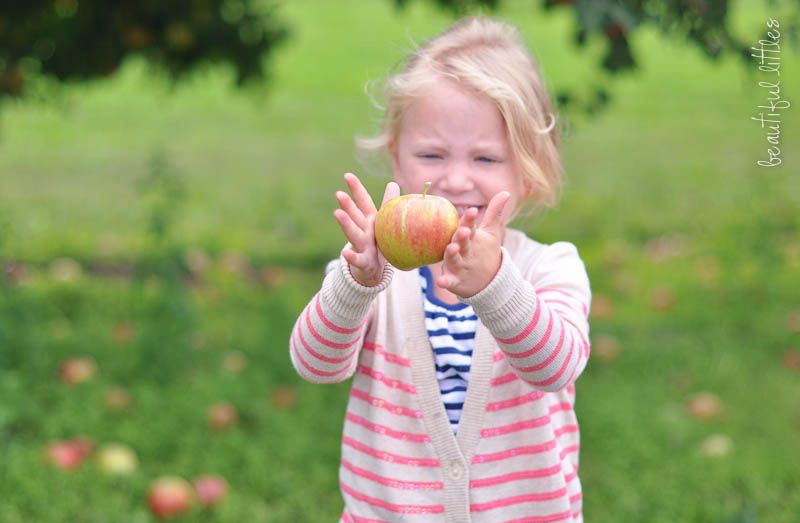 i think this year's apple picking adventure was by far my favorite. from thinking we might not be able to do it, to finding a farm, to getting weather that couldn't have been any better if you requested it. climbing ladders, climbing trees, reaching for those perfect apples, jumping from tree to tree to pick a few here and a few there, collecting several different varieties all mixed in the bags with each other, taking our sweet ole' time, just enjoying family.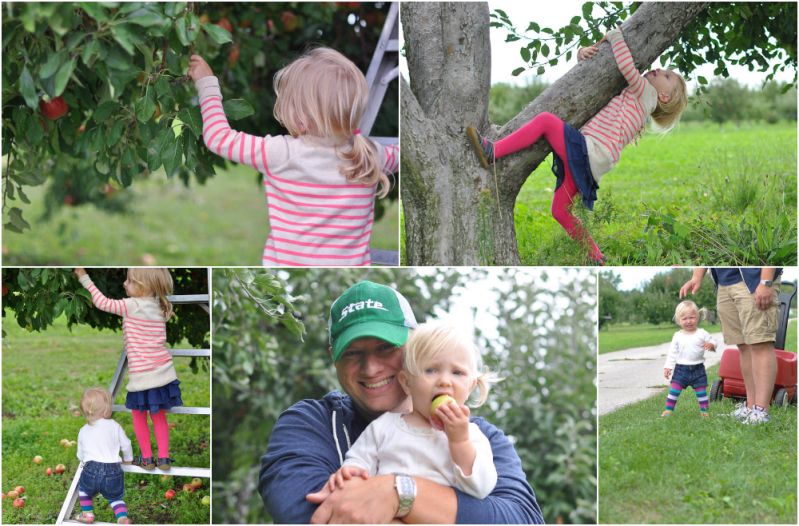 the very best part was the fact that this trip was completely unplanned until 30 minutes before we hopped in the car. and that has been the best thing about michael finishing his mba. normally, he would have had to run off to the library or coffee shop to study, and we would have had to squeeze in an apple trip somewhere in the middle of statistics reading and a paper for organizational behavior. we likely would have all been a bit on edge, trying to enjoy the moment while thinking of everything else we had to juggle.
but not this day. this day we took our time, soaking up this moment, hard-wiring this memory into long-term storage. we had nowhere else to be, nothing else we had to do, and no one else we wanted to be with. and we thoroughly enjoyed it.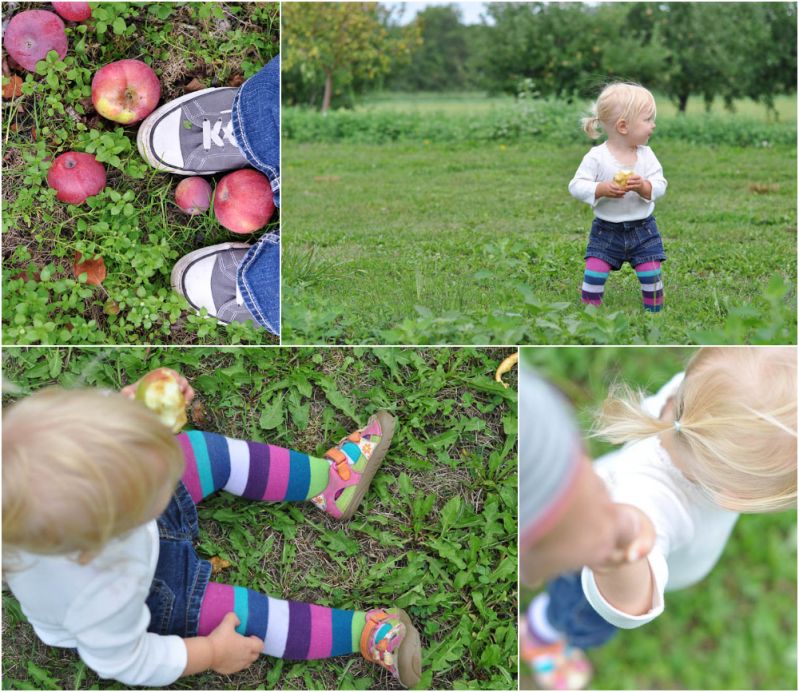 cheers to apple pie and applesauce and apple cider. cheers to fall.
♥