are you tired of hearing it? cause i'm tired of saying it. i am behind in my blogging. it's not like we haven't been busy making memories and having fun. we have. we've just been so exhausted by day's end that it seems a daunting task to upload photos, edit, and create a post. but it shouldn't be that way. this shouldn't be another task on my ever-growing to-do list. it should be fun and a way to release. and i'll get back there, i know i will. life ebbs and flows. and i seem to be stuck in an ebb right now. but my words will flow once again, and very soon i'm certain. it's fall and a time to get back to family and traditions. and i have lots to share.
first off, our crafting has been in overdrive lately. starting with the creation of our fall to-do list (i told you before i love creating lists, haven't i?). we have lots of fun fall activities on our list, including pumpkin patches, apple picking (check), hot cider, hayride, making pumpkin bread. it's a lovely little list.
and so, we began checking things off by starting with my first homemade apple pie. we had gone picking, and had to do something with our bushel of appley goodness.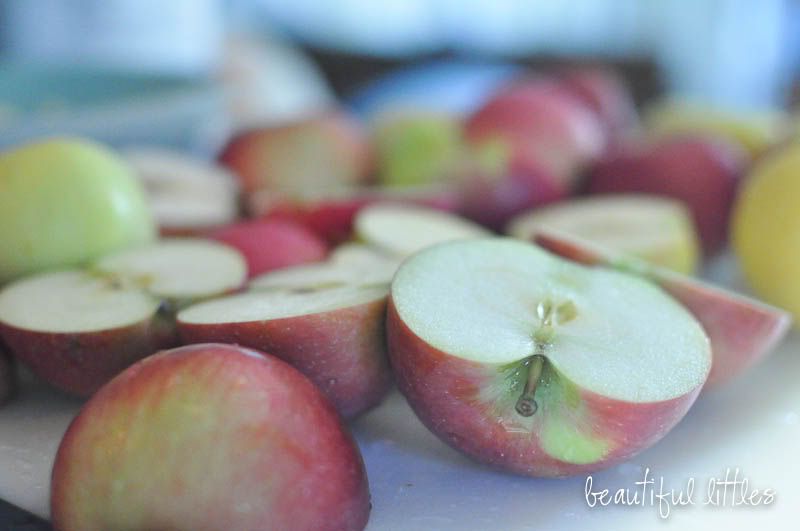 my little helper used her skills to peel, core and slice the apples with our new tool. easy peasy, apple squeezy.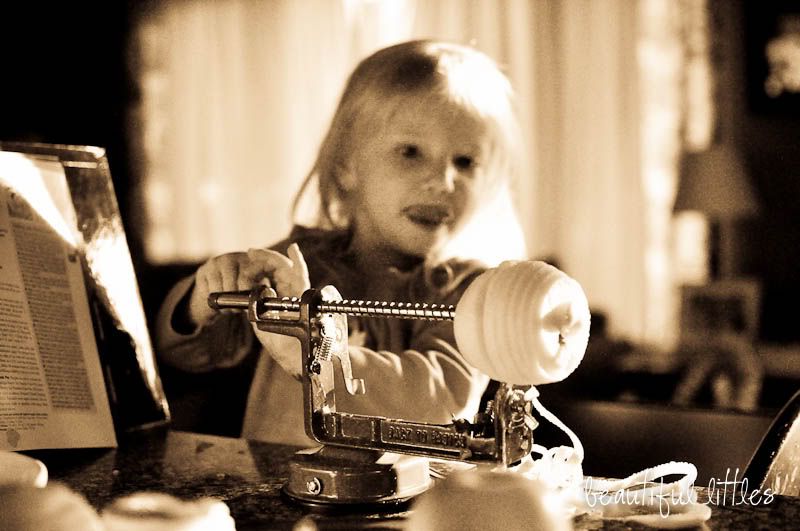 i really don't like taking pictures of food- my photos don't ever look like they do in real life. so, i edit and make my warm, brown apple pie into black and white. it was delicious, by the way, if i do say so myself. not sure why i was so proud that i actually made a pie from scratch, crust and all. i think it's because i remember my grandmother and mom making pies from scratch, and feel i am carrying on a tradition. one that we'll keep going.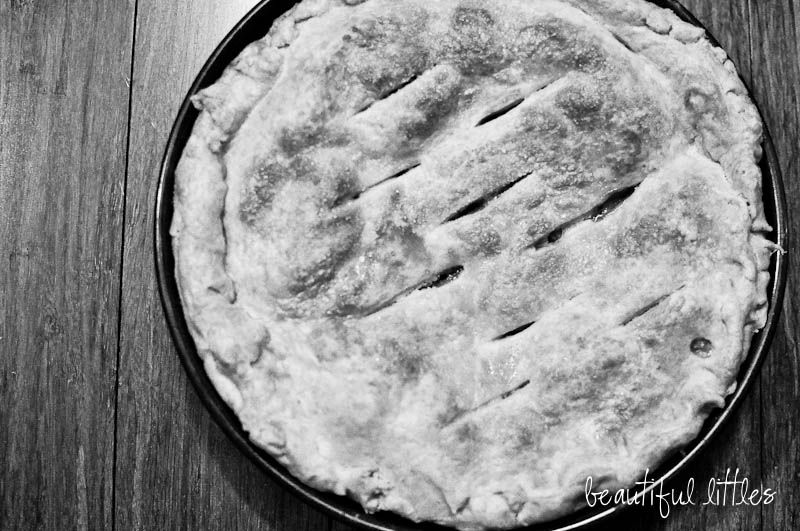 we've also stopped a day in time by making handprints into friendly ghosts. i love looking at these, and smile every time i walk by them.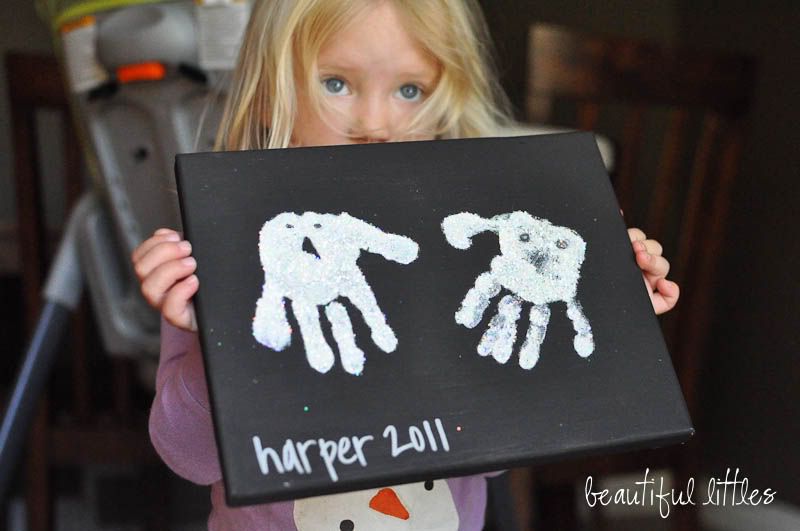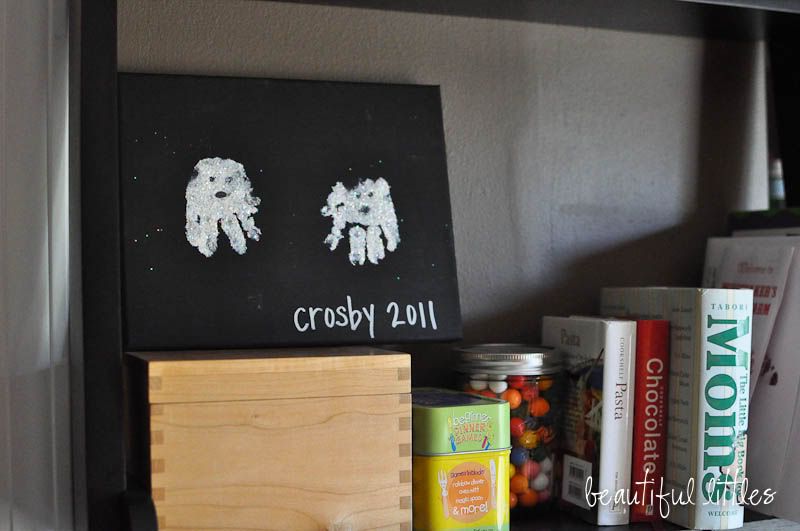 i've yarned up some letters for a favorite saying of the halloween month.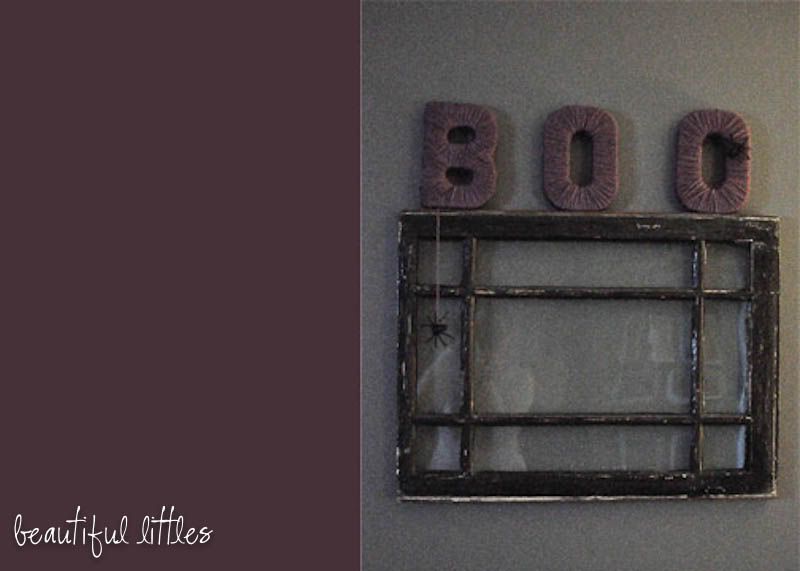 we've been priming our bellies in preparation for the oodles of yumminess to come at the end of the month. reese's...one of my favorites.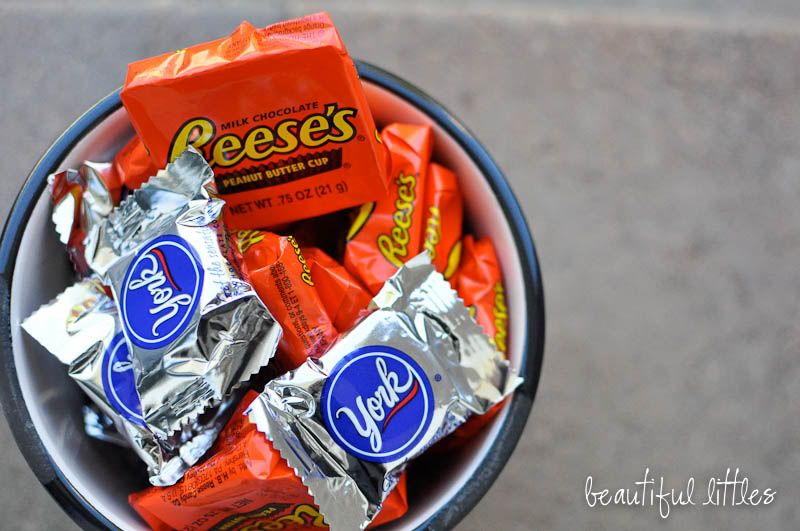 and peppermint patties...harper's current favorite.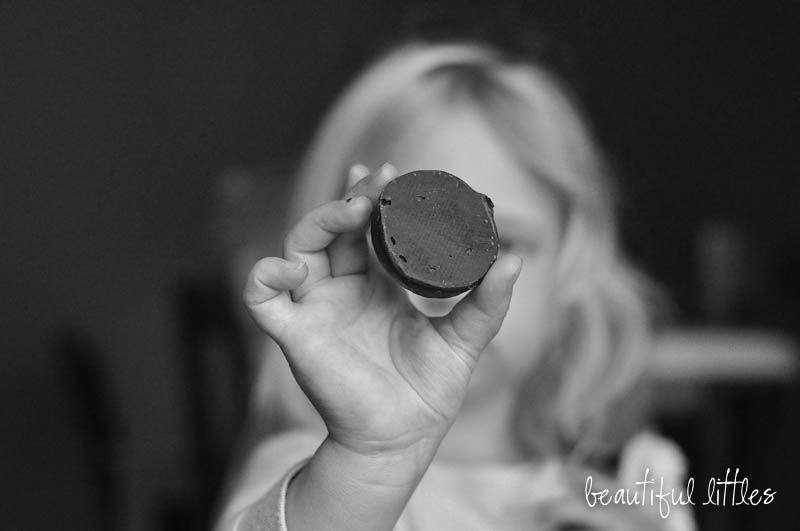 we've also created a banner to fill the space that's been empty since valentine's day.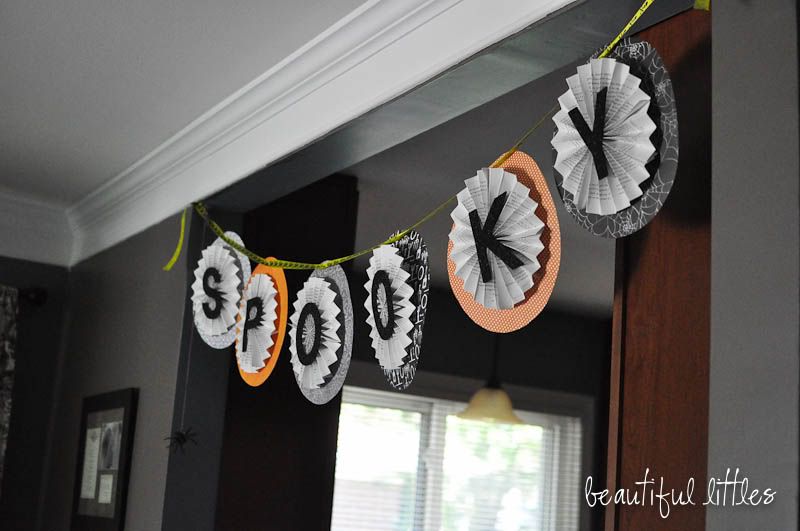 and fill the space we have with now 2 mobile girls. crosby isn't crawling just yet, but she's almost there. up on all fours, rocking back and forth. and army crawling, belly scooting all around to get to any tag on any toy or blanket or object she can see. this girl loves tags.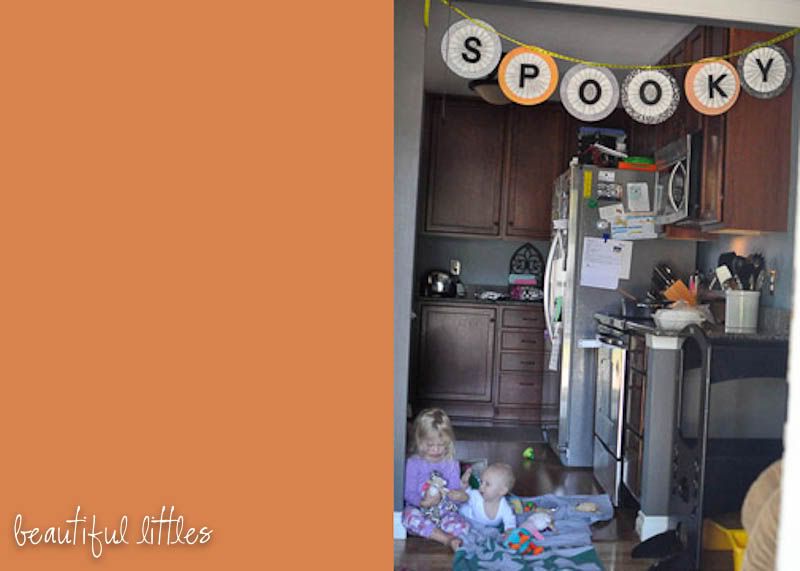 we're preparing for one of my favorite holidays at the end of this month. our costumes are still being decided. it's hard to choose when there are so many options, especially for a 3-year-old. we'll see when the day comes exactly what it is she will be.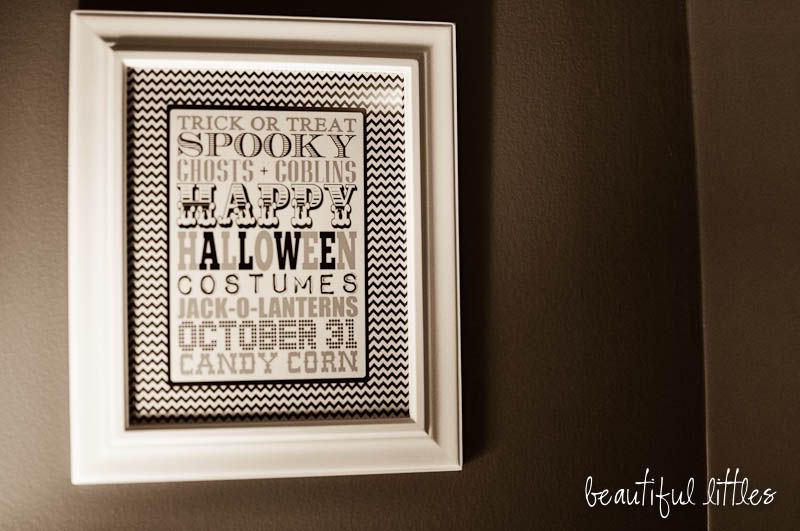 until then, we're continuing our october celebrations. a wedding, a birthday, more fall fun. much more to come...pinky swear.