this weekend, we took full advantage of the beautiful fall weather and these 2 girls of ours.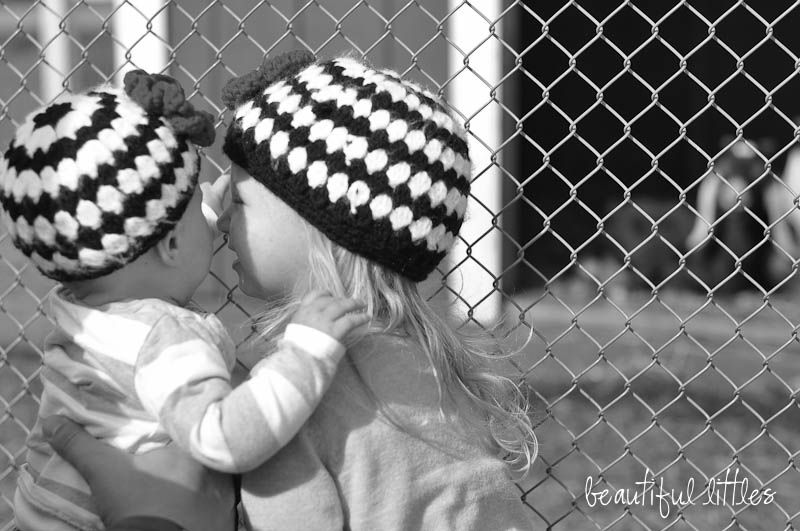 we were supposed to head to cincinnati for my dad's work convention, but a nasty illness that latched onto crosby and didn't let go for a week changed our plans. i just couldn't see putting the girls in the car for a 4 hour drive one way when the little one wasn't up to par. so, reluctantly, we decided to stay home and capitalized on the extra days that we didn't plan on having.
we joined our friend, henry, for his 3rd birthday party at a local pumpkin patch. we didn't think we would have been able to attend when we got the invite, but as plans change, we got to go.
it was a perfect fall day, and we enjoyed a hay ride through a pumpkin patch, an animal farm, and yummy cupcakes. and of course, i couldn't pass up on the apples and donuts.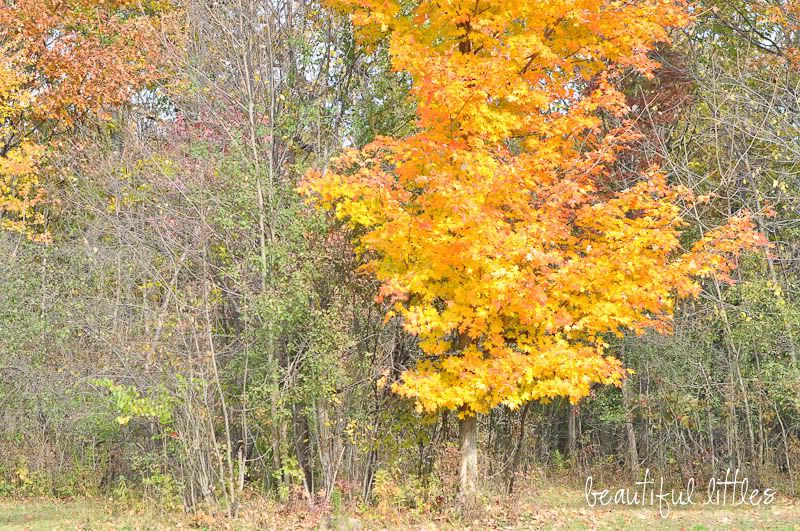 the hayride was the most exciting part of harper's day. she was so excited.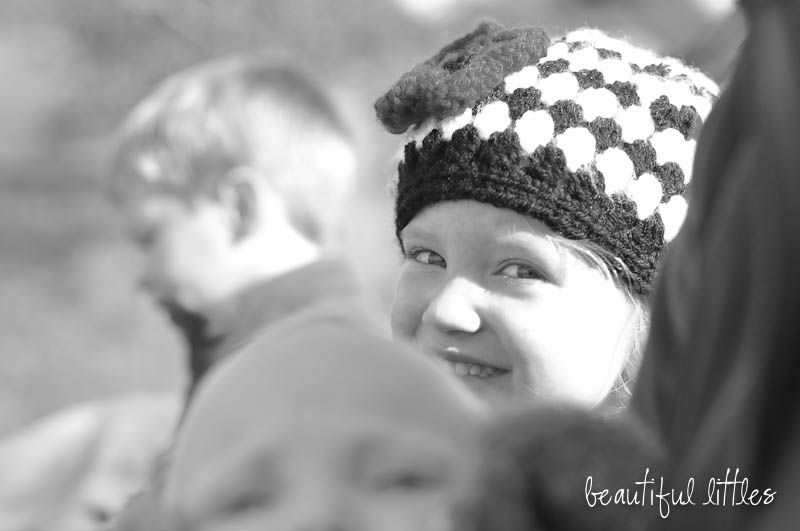 and it lulled this one to sleep.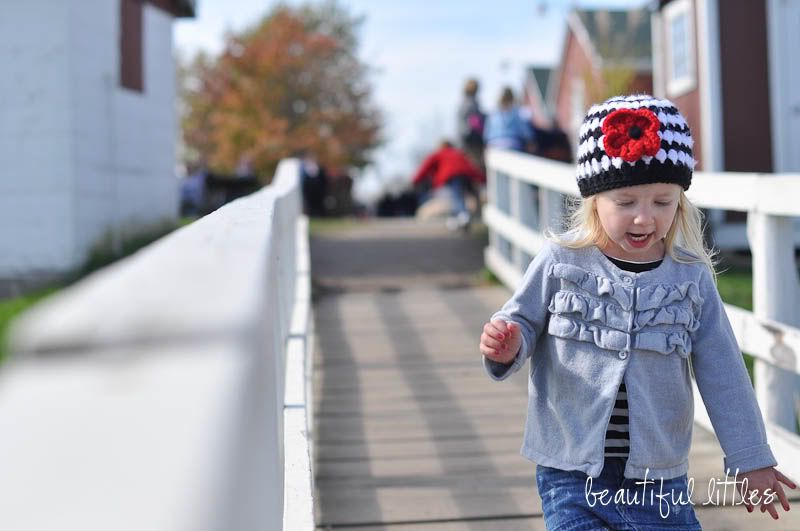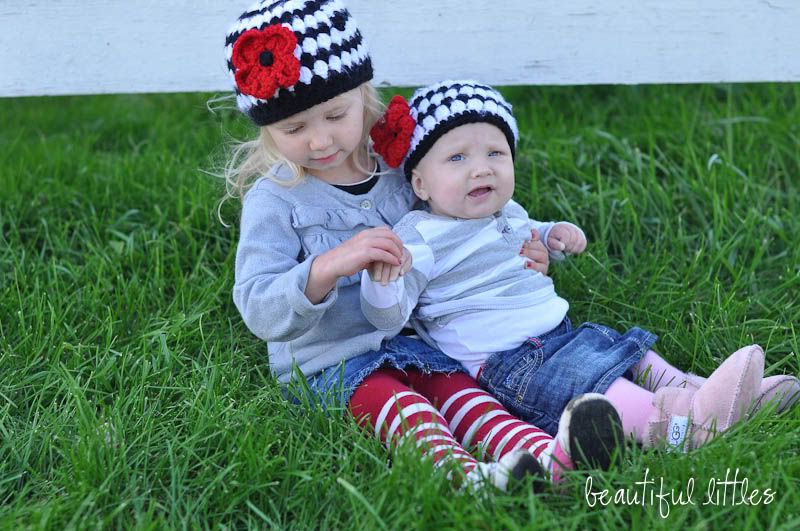 on our way home, we stopped at our pumpkin farm right by our house. we try other farms each year, and always end up coming back to this place. it's local. it's not pricey. and they have a ton of variety.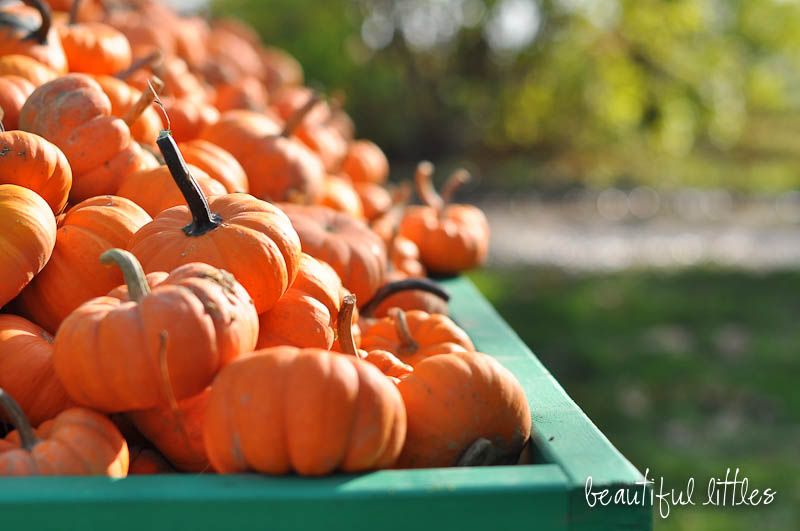 and wagons to tote your goods around.
harper carefully chose her pumpkins and kept piling them up in her wagon. one by one by one...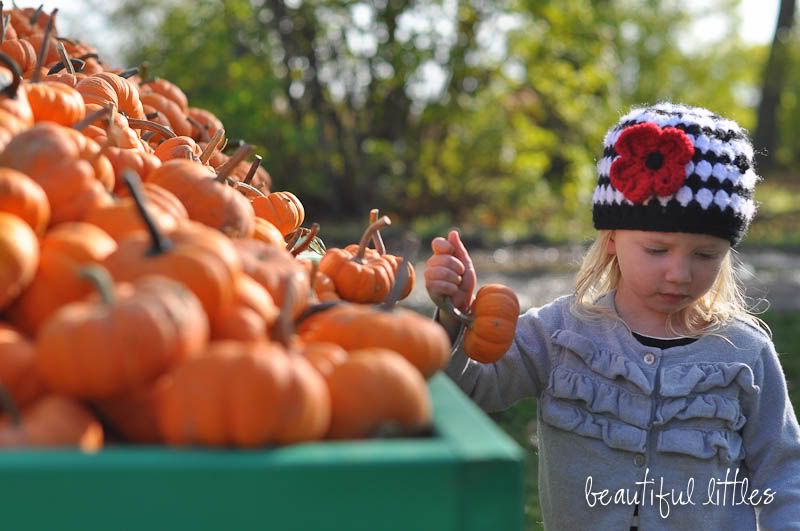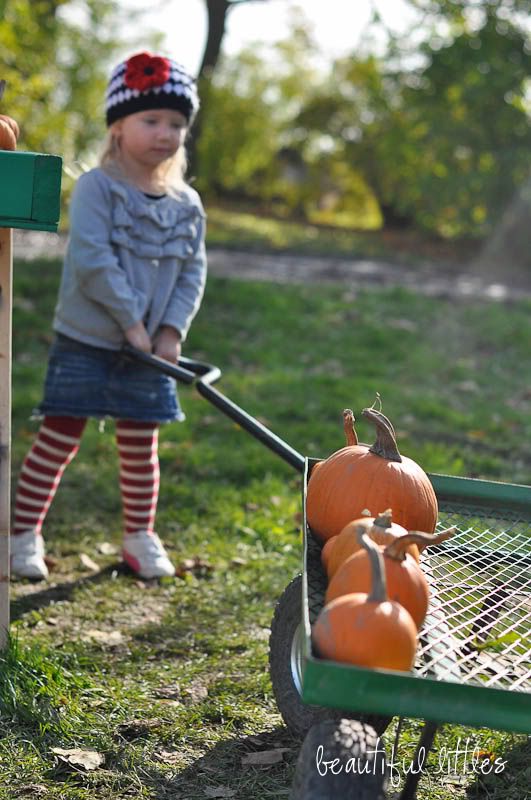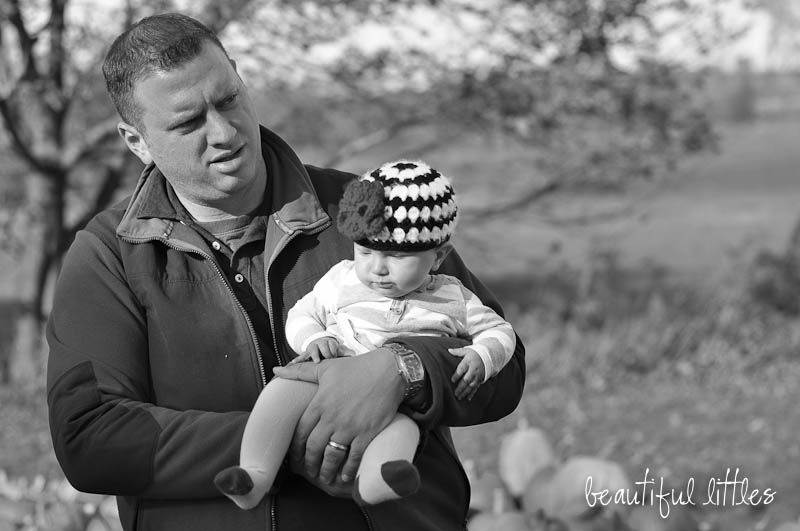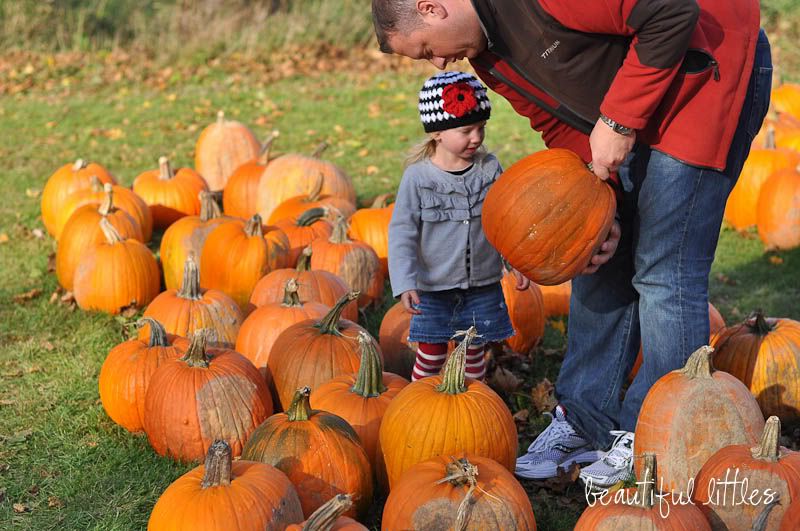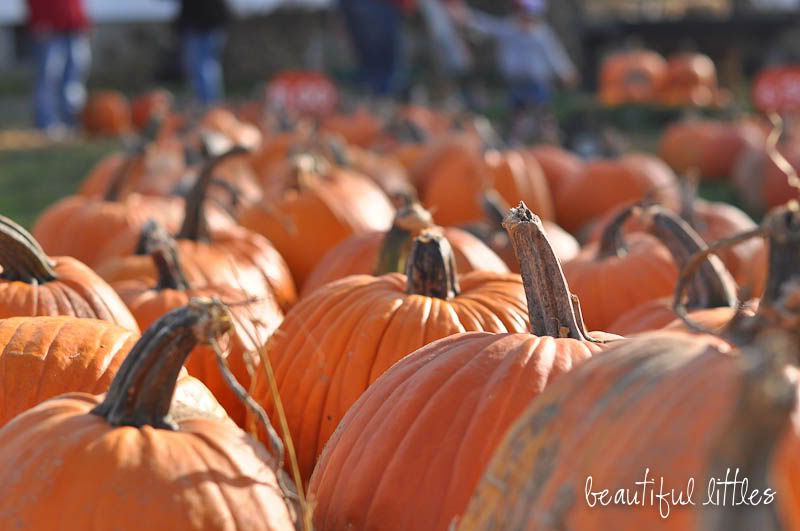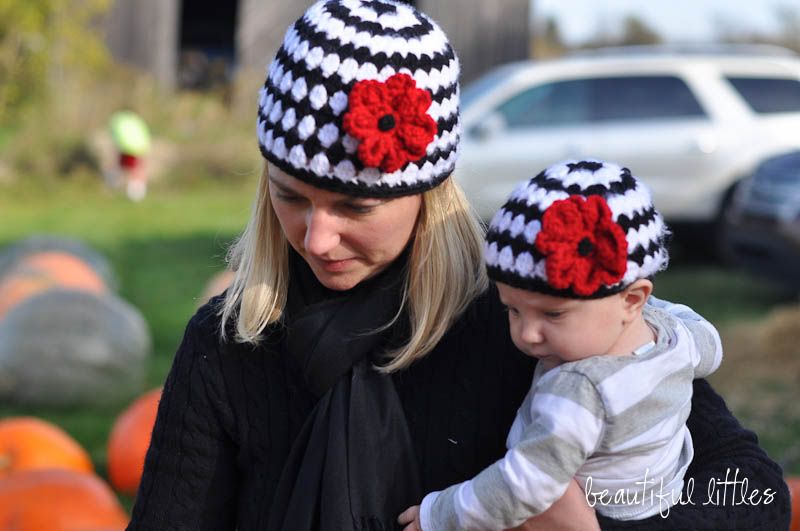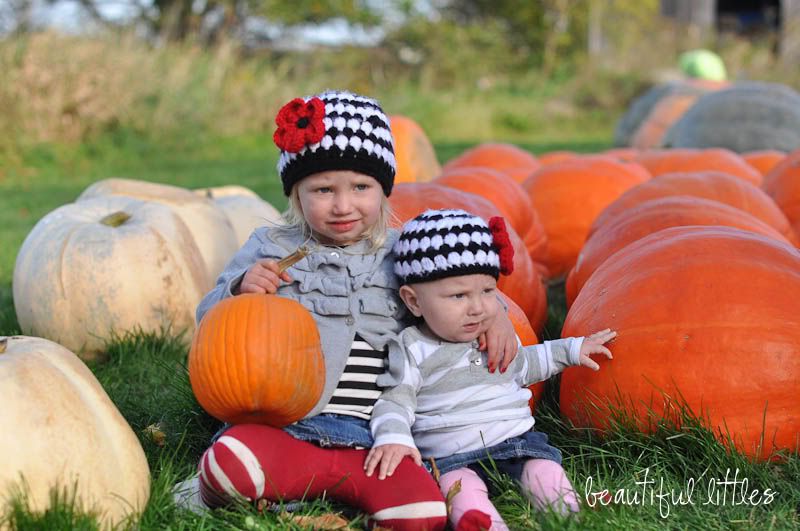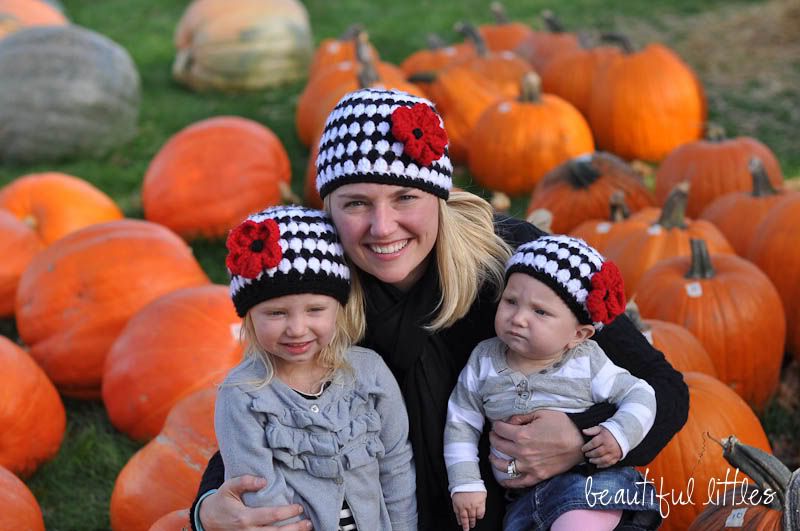 this trio of hats, made

by a fabulous friend, as a birthday gift. i never thought i'd do the matching mommy-daughter outfits, but hats, absolutely. find them at little loopholes.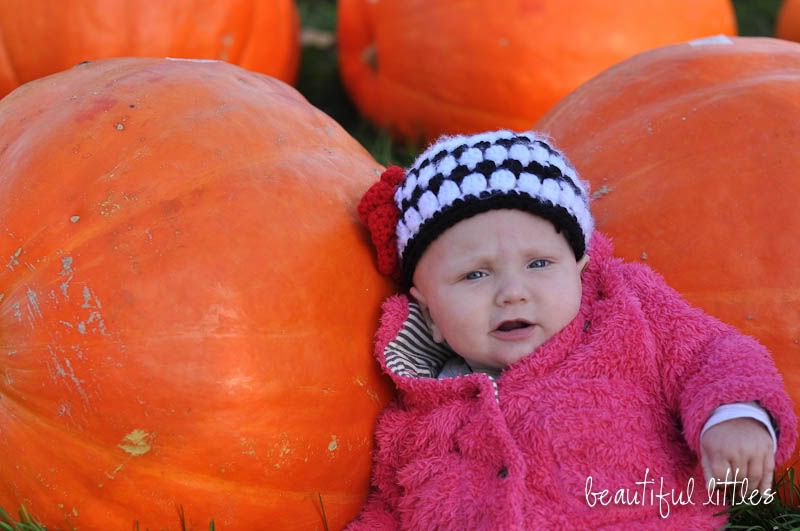 we visited this same farm when harper was 3 months old. same coat. same backdrop.
here's crosby...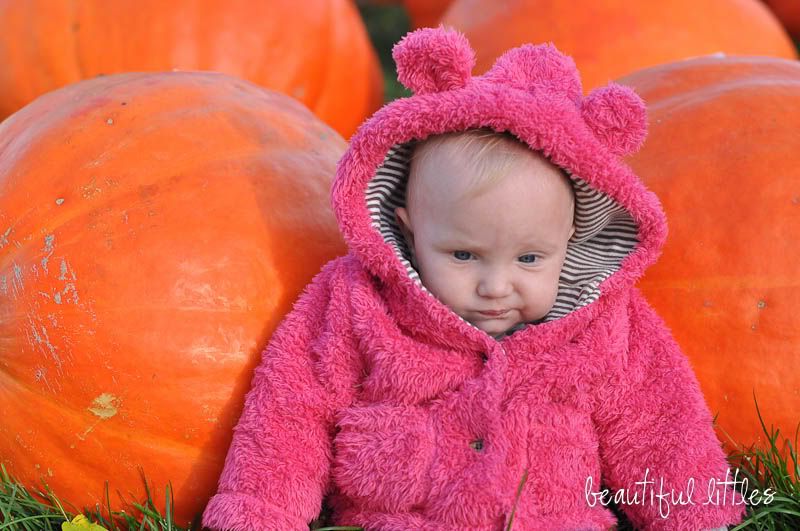 and here's harper, circa 2008...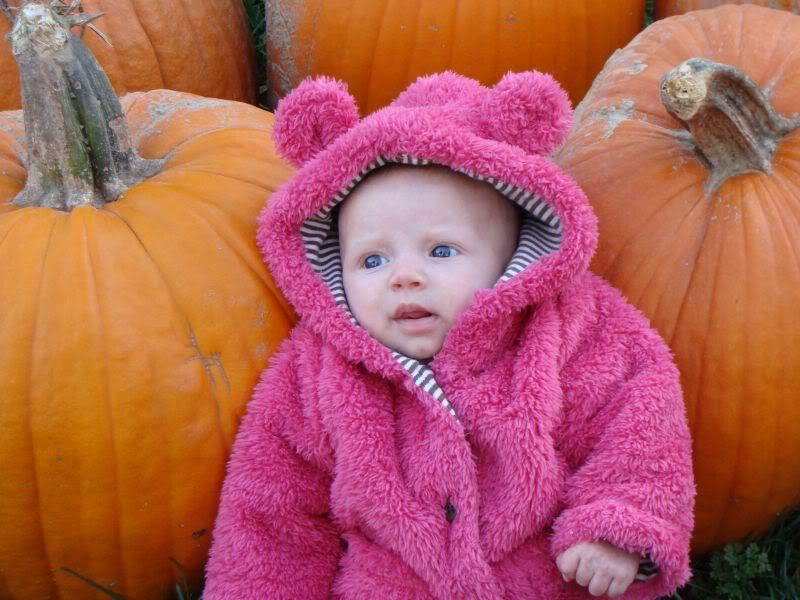 the rest of our weekend included movie night with a showing of
horton hears a who
. sunday morning pumpkin pancakes with chocolate chips. outside time to rake leaves, work a bit more on the swingset to finish off the lower deck play house, cut the grass, pull out the vegetable garden, and blow bubbles. always time for bubbles.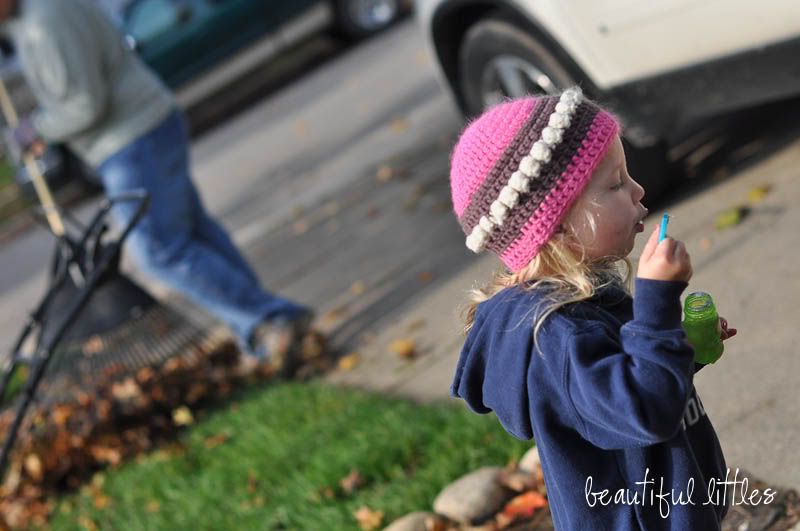 after long sunday afternoon naps while homemade chicken soup cooked on the stove for lunches and dinner this week, we joined friends for jumping fun at the indoor bounce house and a pizza dinner to wrap it all up.
so, in the end, missing the little trip wasn't all a wash. i'm usually no good with sudden changes or making decisions, but i'm glad i went with my gut on this one. it was a perfectly fabulous weekend.