i am in awe of how grown up harper became once crosby arrived. she is no longer a baby, but she'll always be my first born and the one who made me a mommy. and she has impressed us with her innocent and unconditional love that she has shown for her little sister.
i can't deny that i really wanted another girl. i hate to say it again, but i really wanted another girl. i wanted two girls to share the sister relationship that i am lucky to have with my sister. not to say that they'll always get along, but to know you have someone on your side through anything, well, there's nothing better. someone to laugh with. someone to cry with. someone who knows all your secrets, even the ones mom doesn't. it's a special thing. and so when i see the sparkle in harper's eyes and the lighted smile on her face already when she sneaks in some extra kisses and hugs with her baby sister and tells us that she loves her crosby, it simply melts me.
harper meeting crosby for the first time...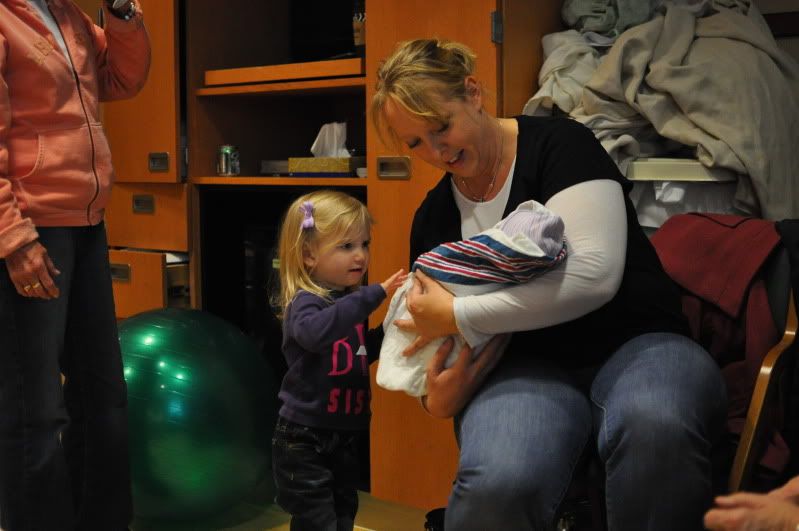 i'm looking more forward to seeing these 2 lovely beings grow up together and share that magical bond of sisterhood. it's something i value more than anything, and hope they will, too.