it's amazing how my mood this morning was a complete turn around from the last couple of days. a little sunshine, coffee loaded with the holiday season return of peppermint mocha creamer, and heading out on a roadtrip to visit an old college friend to snuggle with her new baby did wonders for the soul. and i was thankful for the change, and very welcoming of it. i've realized that i don't want to let a chance of something being wrong, until we know for certain, put a raincloud over the 19 or so weeks i have left to enjoy this pregnancy. this baby has only asked to be loved. so, to turn my back on enjoying what an amazing miracle i am taking part in would be unfair.
harper and i ventured out bright and early heading east to spend the morning with colleen, brendan and lainey. katy perry was turned up loud on the radio, we were dancing in our seats and we saddled up for the drive to mingle and mix. colleen and i pledged together in college, spending a year on our sorority executive board together and 2 years as roommates, and have been friends for 13 years, but haven't seen each other since before her baby girl was born in august.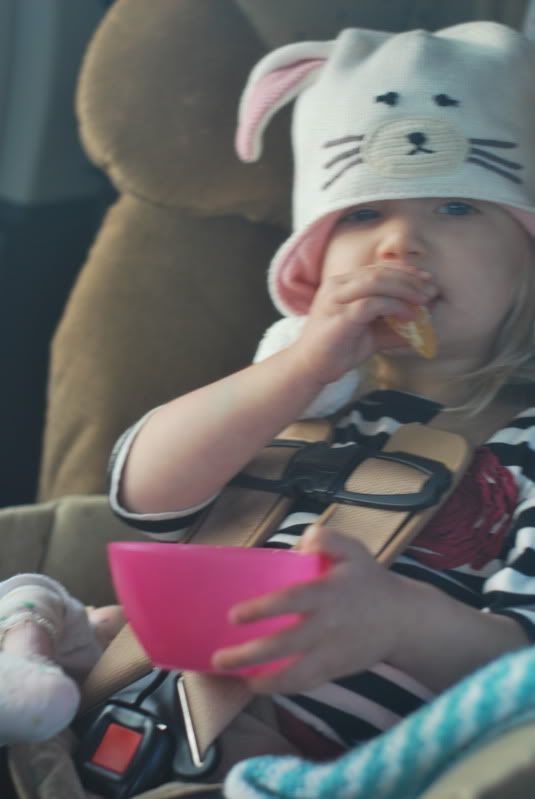 we arrived to bagels and more coffee, the adorable brendan and his 3 month old bundle of smiles and coos of a sister. the kids played, and colleen and i spent hours catching up. we made our own pizzas for lunch, and brendan showed off his mad cooking skills. his dad was just certified as a master chef, so i'm thinking the gene was passed on.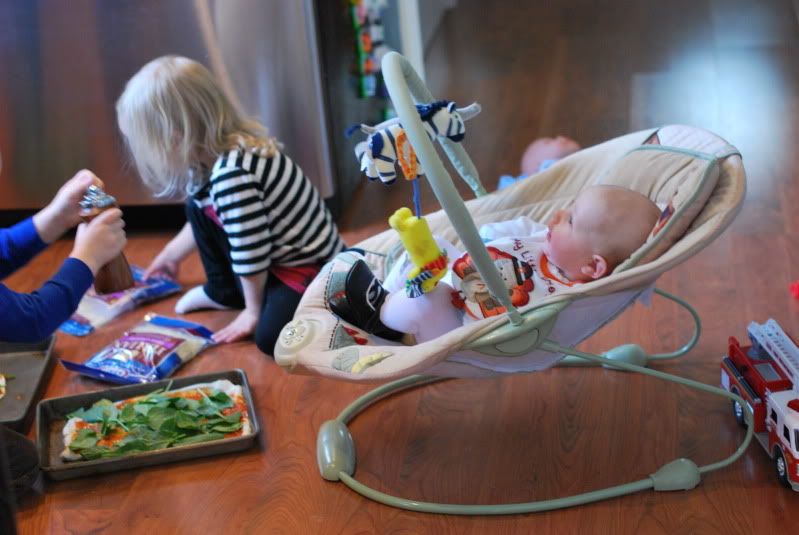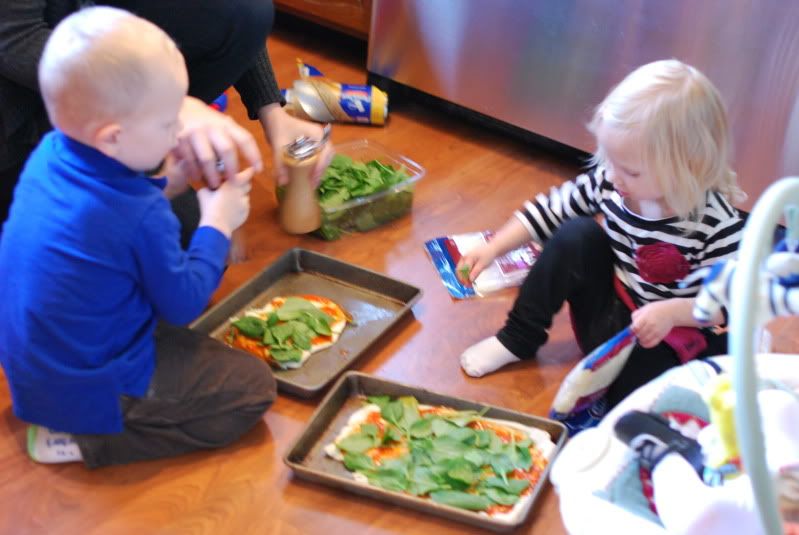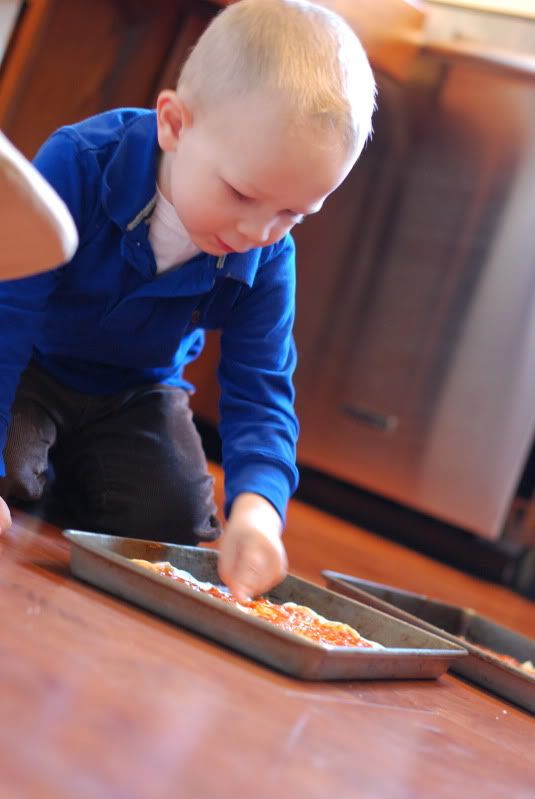 lainey cooed her opinion on the pizza toppings and harper made sure to help her feel included. i think she's going to make a fabulous big sister.
right before lunch, i snapped some photos of the kids. harper had a hard time not joining in.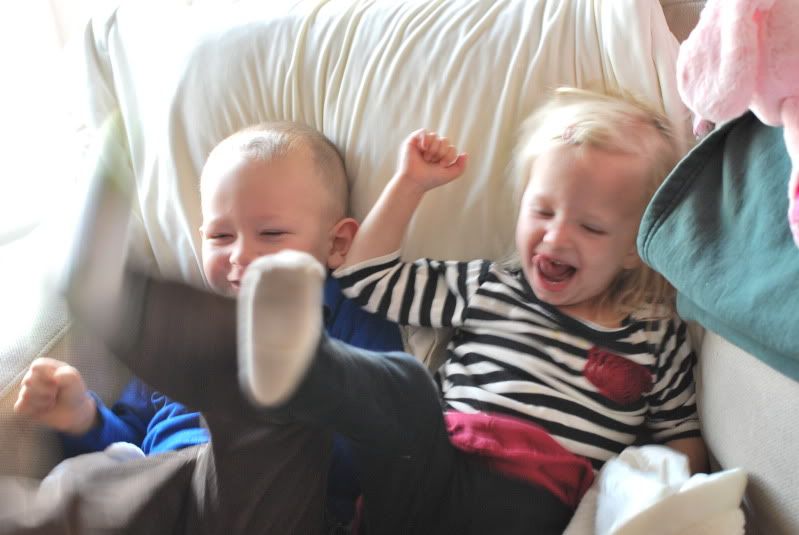 here is my sneak peek...well, ok, a whole bunch of photos.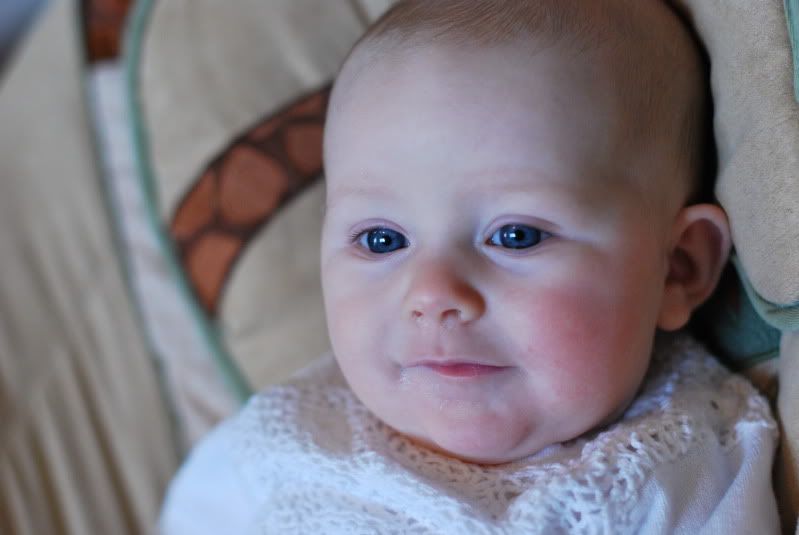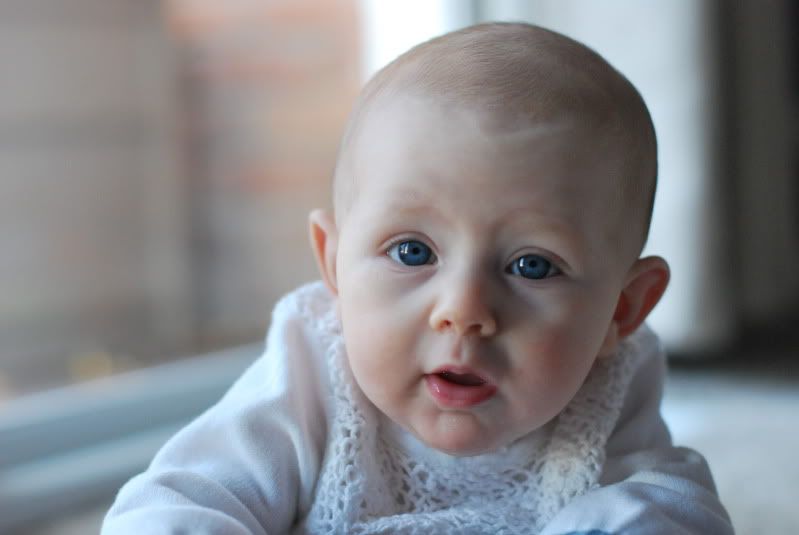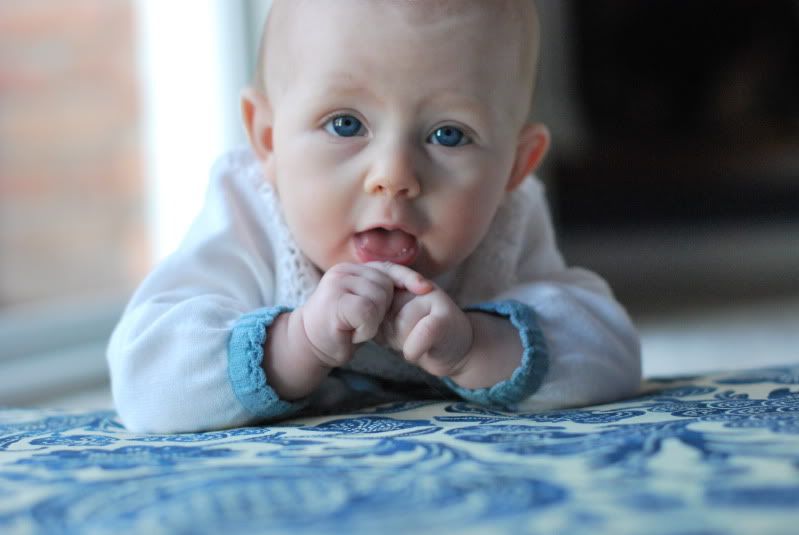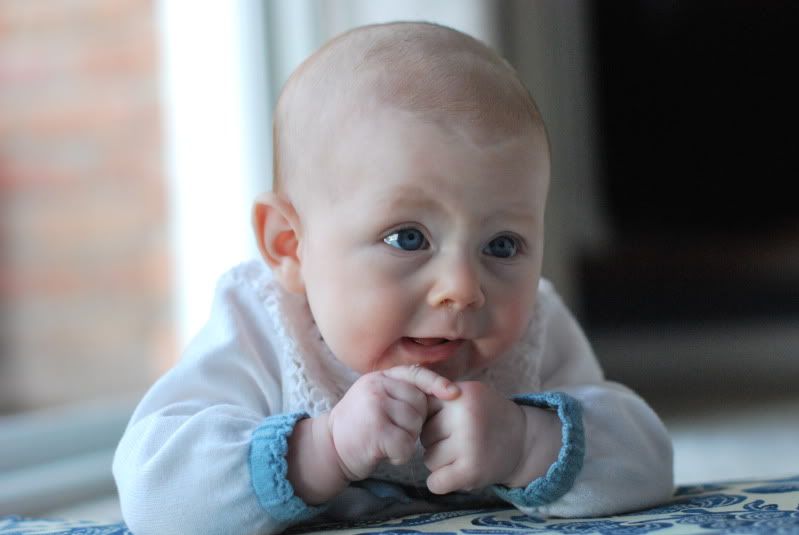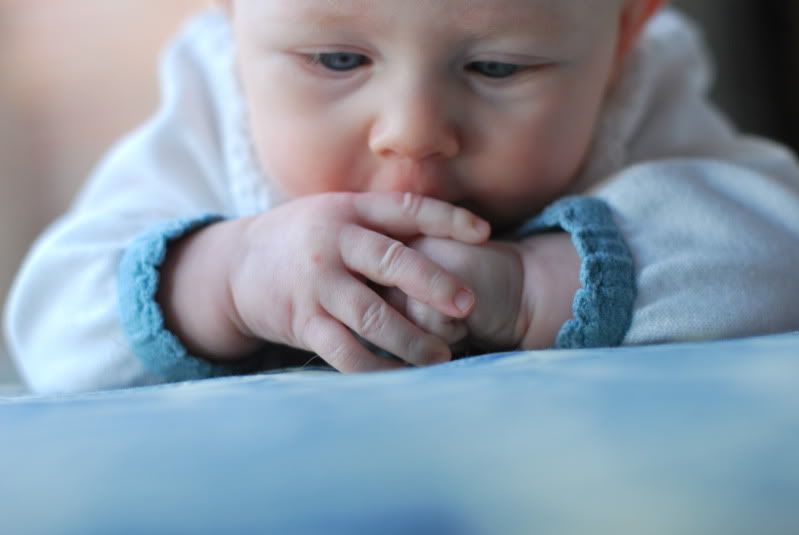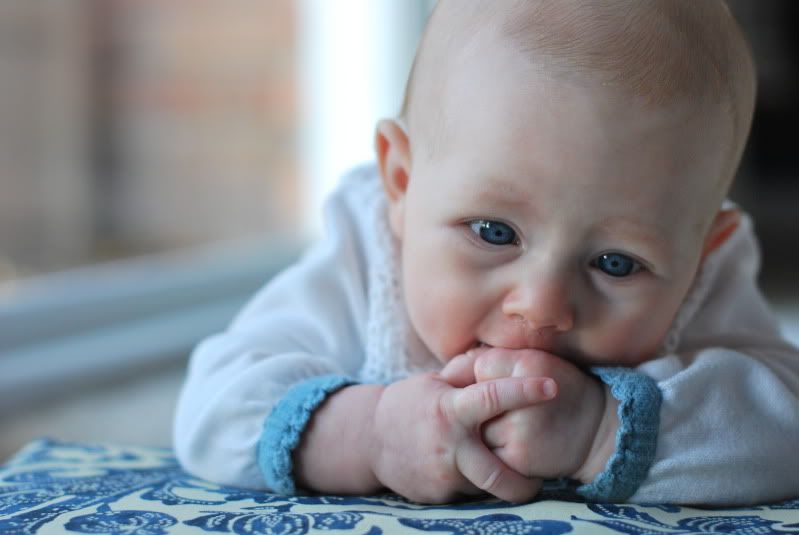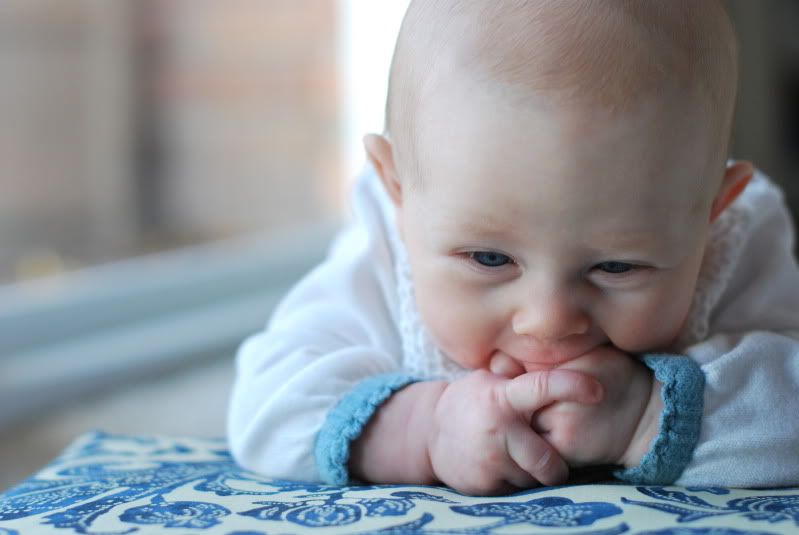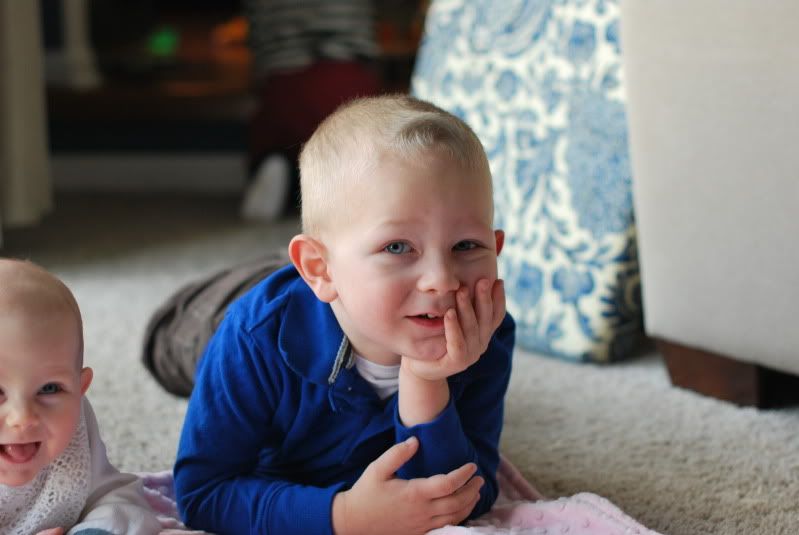 the only smile i really managed to capture out of lainey, and she's only half in the picture!
this is the one photo captured right before lainey's first front to back roll!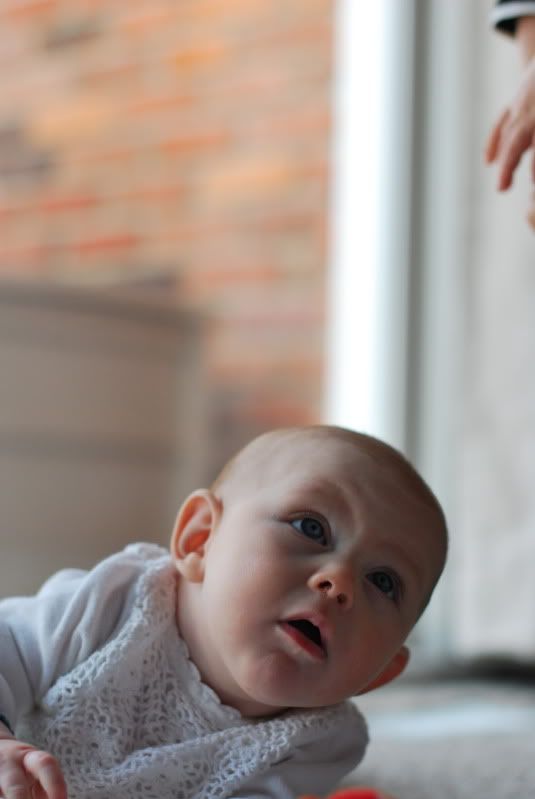 canoodling up with the sweet smell of baby made me look so forward to meeting our own little one in just a short while. and i so loved watching harper take to lainey like a little mama.
i love your sweet littles, colleen and brian. enjoy the photos.