if mothers are the cupcakes of life, then children are the frosting on top. some are the light and fluffy whipped vanilla on vanilla variety. while others are the peanut butter frosting atop a dense chocolate cake. some are the rich carrot cake cupcakes with the ooey gooey cream cheese frosting. and some pile on the extra goodies- the candies, sprinkles, fruits, nuts, anything to make it more delectable and edible. whatever the cupcake of choice, i'm in. right down to the very last crumb and finger lick of that sweet frosting on top.
we spent the afternoon with grandma and grandpa, to celebrate mother's day a bit early. grandma had a project for harper, requesting her help to frost some bare mini cakes. her frosting was delicious- a whipped blend of dry pudding mix, cool whip, powdered sugar. yummy. harper thought so as well. she helped frost one, then licked all that hard work off. frosted another, licked that off as well. then decided she might as well skip the middle man and go right for licking the sugary delight right off the knife she had just dipped into the bowl of heaven.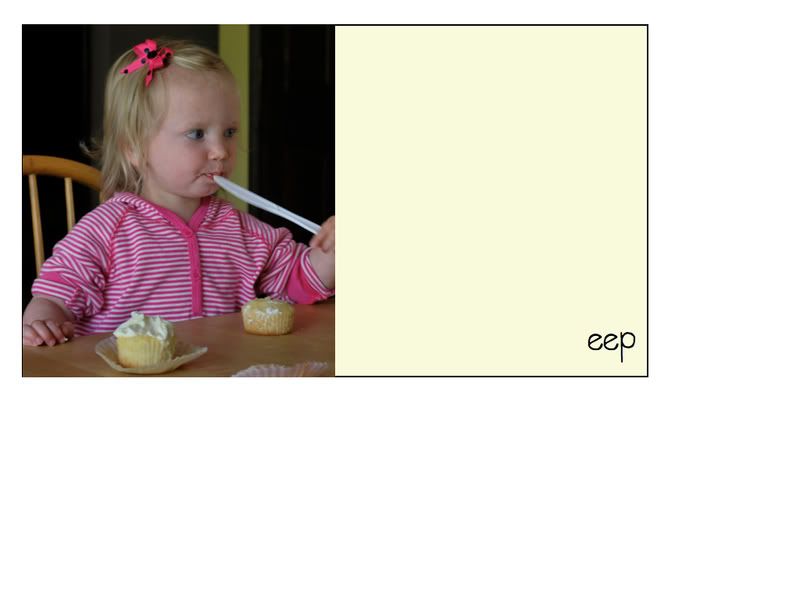 wishing you sweetness in your days.