5 years ago last thursday, november 1, michael and i discovered we were going to be parents. took a little test that showed 2 lines, and our lives were forever changed. for the good. we spent the night before, our last halloween as a family of 2 + dog, sipping cosmos, playing scrabble (with an actual board vs. the iphones we use now-a-days), watching the horror film
saw
on the television and passing out candy to trick-or-treaters with maximus dressed in his superman costume. i remember that night vividly because it was our last night that we weren't constantly thinking about our child(ren). how things have changed in the last 5 years.
before we get too far away from the halloween holiday, here is how we celebrated. during the days leading up, we celebrated with spooky snacks and foods- mummy pizzas, witches broomsticks, monster pudding, mummy hotdogs, marshmallow candy corn men, apple cider donuts, boo bananas. it was a yummy holiday. one that continued during actual trick-or-treating, when the girls found themselves with more sugar then they knew what to do with. we had friends over to treat with us, and we had a great time.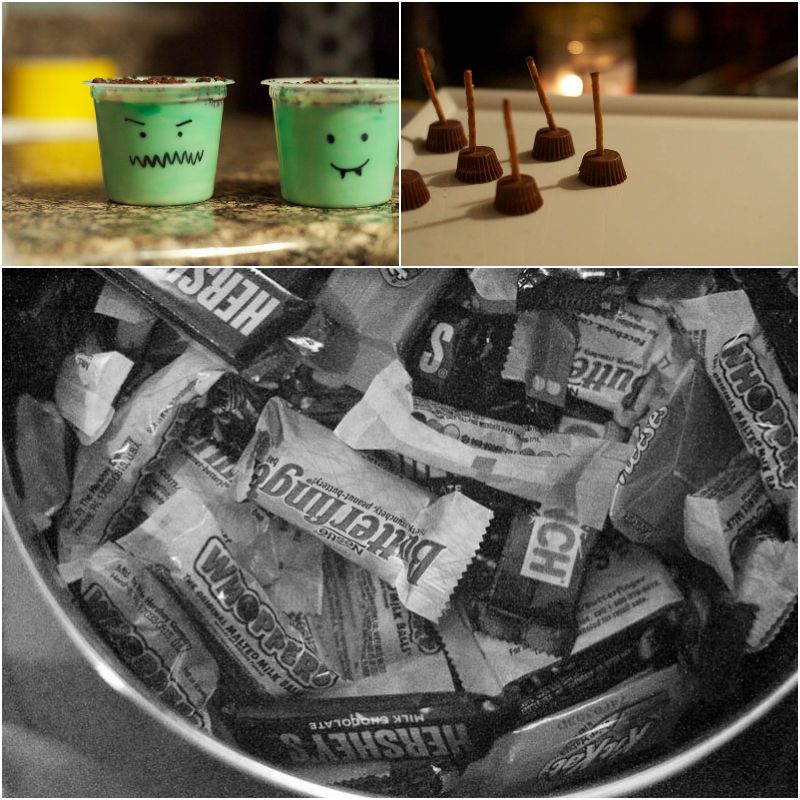 harper, queen of changing her mind at the last minute for everything, went from wanting to be a dragon many months ago, to a mermaid, to a bird. so we borrowed a bird costume. then she decided to wear the caterpillar costume for greenfield village's hallowe'en event. and finally came upon the wolf costume for the actual night. she's a girl undecided. and it's exhausting to keep up most times.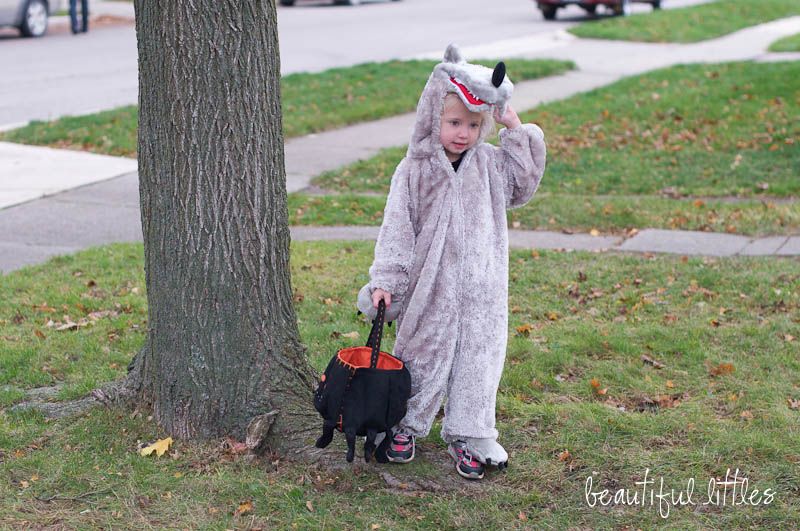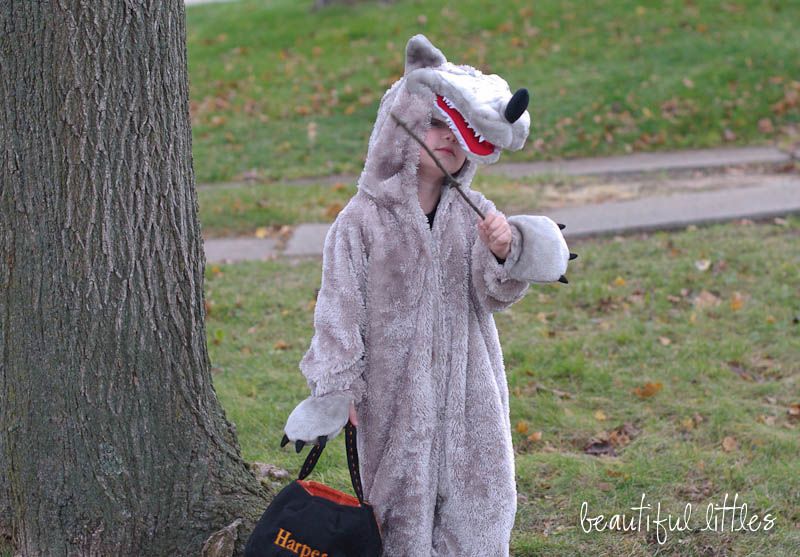 crosby was much less opinionated. she happily wore the spider costume that harper wore the halloween she was 1+ years old.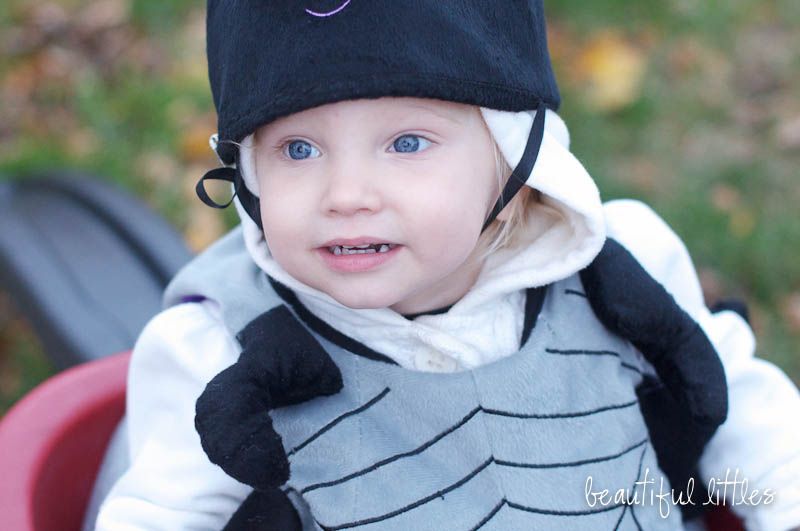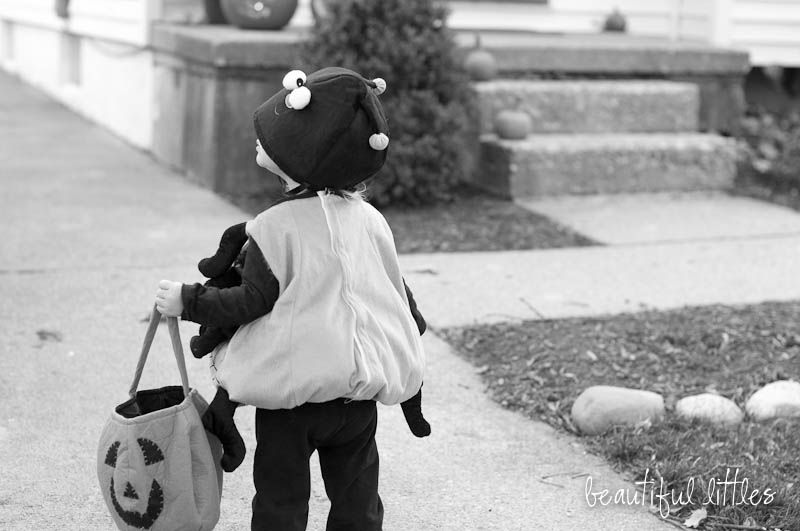 the spider and the wolf. catchy title for a book.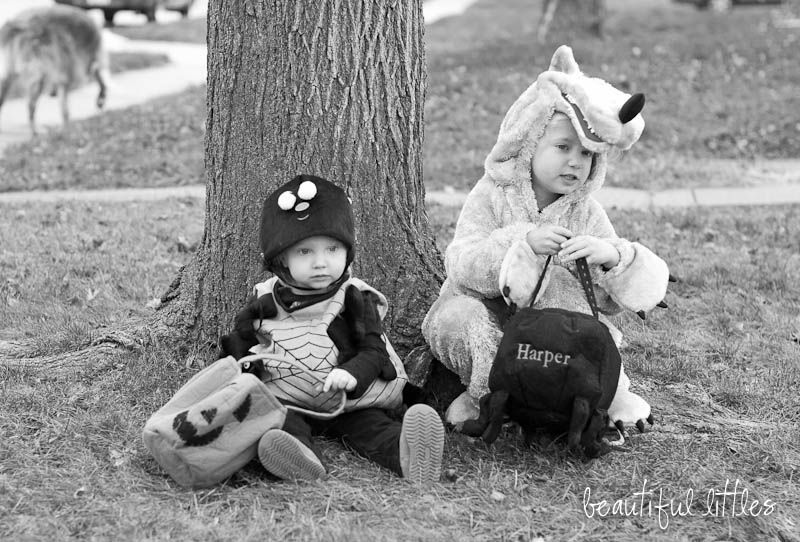 harper initially told her friend, lucy, not to run. but after the first house and the candy that came from it, all deals were off. the girls sprinted from porch to porch for close to 40 minutes while the two little ones watched from their wagons.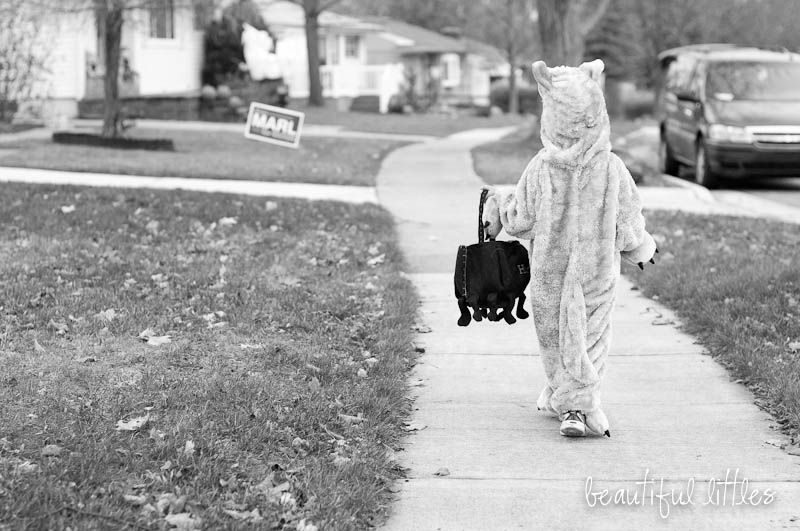 when we made our way back to the house, harper and lucy decided to pass out candy to the rest of the treaters. i think this was way more fun than actual treating. my favorite was when the girls called out to people across the street (who had already visited our house), "hey, do you want some candy!?"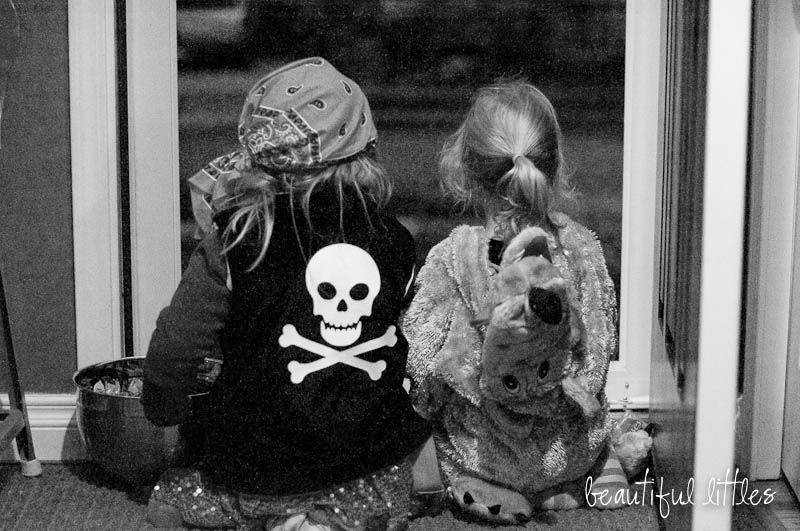 we celebrated a fantastic, albeit exhausting, halloween, and after experiencing all the fun our girls bring to the holiday, i wouldn't change it for anything.