with the marriage of jen and pat, we've gained a niece/cousin. we are thrilled about this, and decided to have her for a sleepover during our winter break. last night, jen and pat brought her over, sleeping bag and all. harper was so excited and couldn't stop talking about how mallory was coming over and they were going to eat ice cream, watch movies and sleep on the blow up mattress in the family room. and that's pretty much what they did.
they logged screen time on the DS and iPad, watched
the smurfs
while munching on popcorn and ice cream sundaes, slept in til after 8 o'clock, were served a pancakes and smoothies breakfast-in-(blow-up) bed.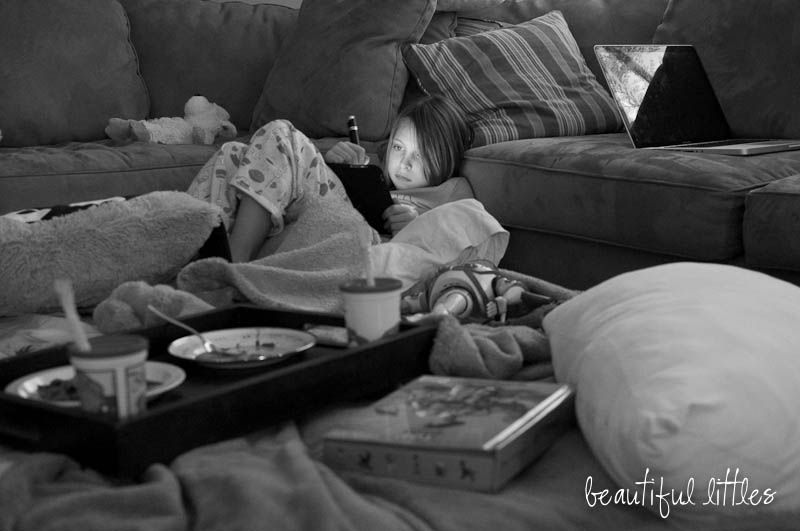 and got pedicures from
emily's mobile spa.
: )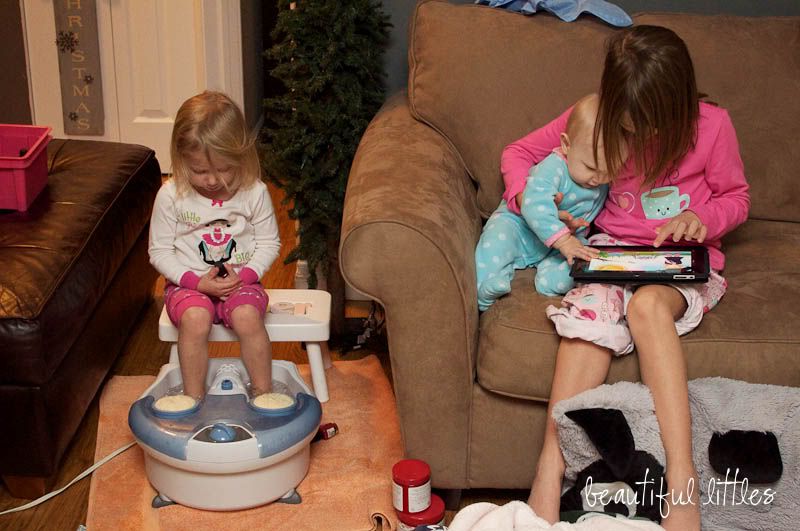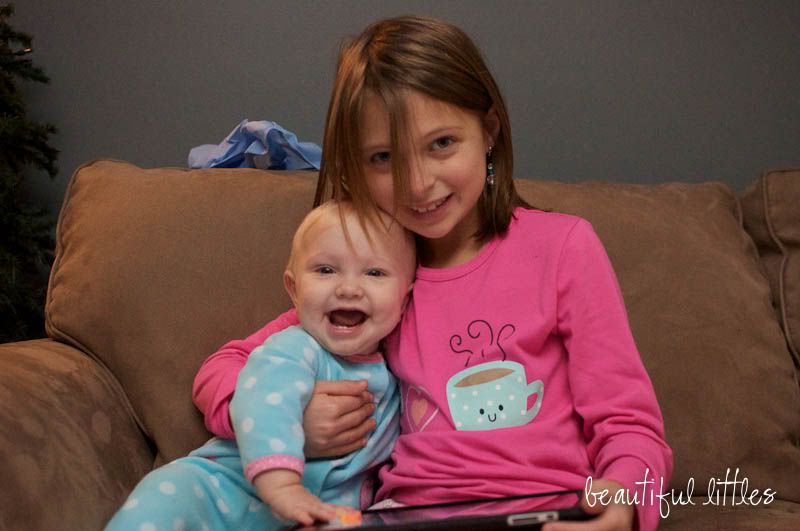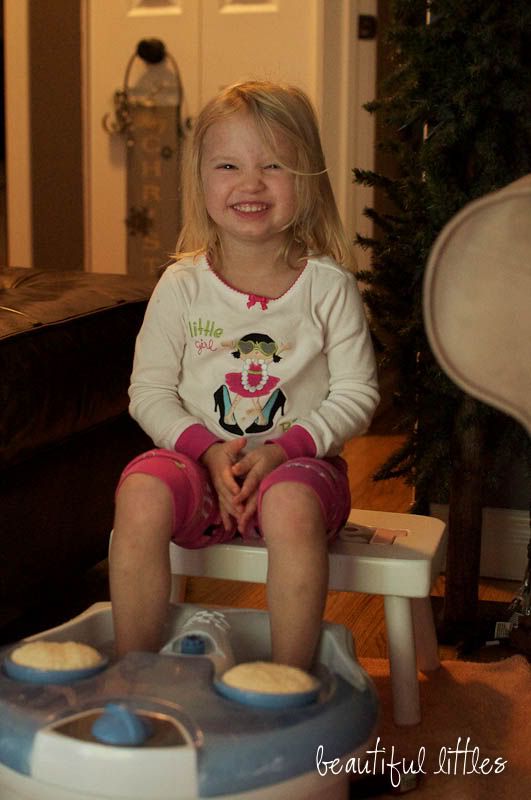 can't wait to do it again soon.
{side note: actually, i'm blogging right now from that very blow up mattress, harper slumbering next to me. we have decided to leave it up for a few days. it's too fun not to. especially for tomorrow night, where we can huddle together to ring in 2012 while watching the ball drop and snuggling with our (most likely sleeping) girls.}