heavens, before this girl turns 8 months, i better post these photos from months 6 and 7.
she's our sweet, happy cuddly one.
always in wonder and awe of everything around her, taking it all in.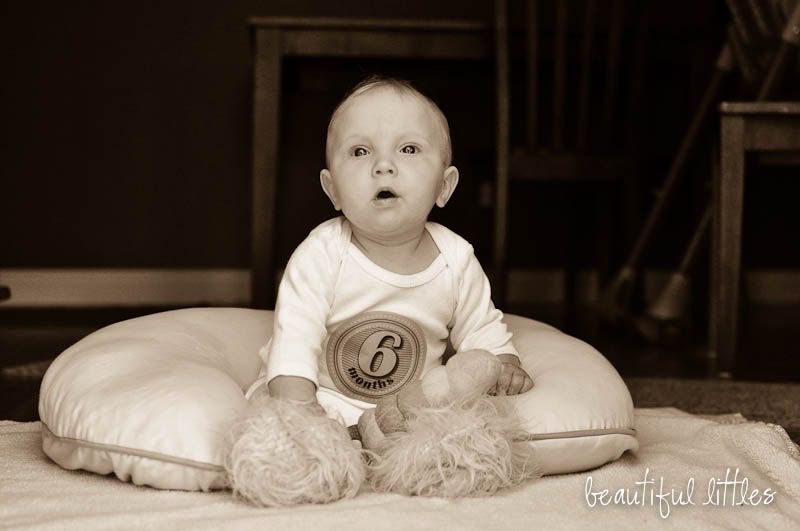 always has a smile for anyone who says
hello
.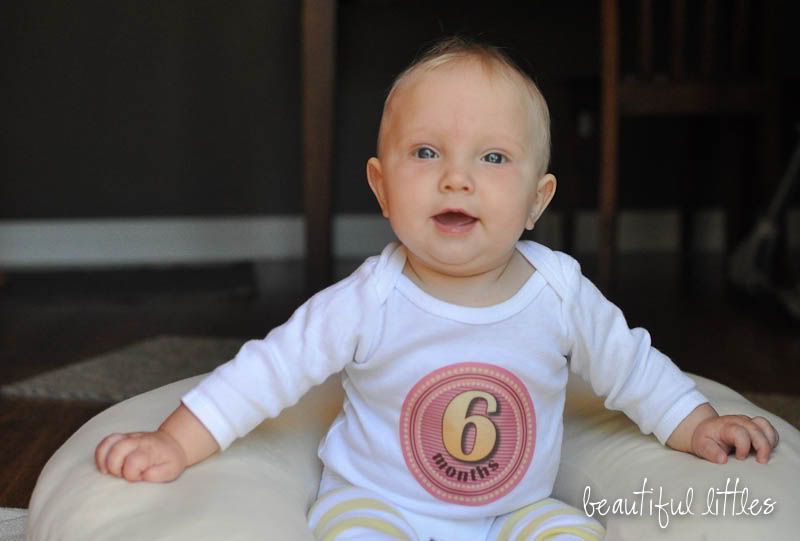 always curious and exploring.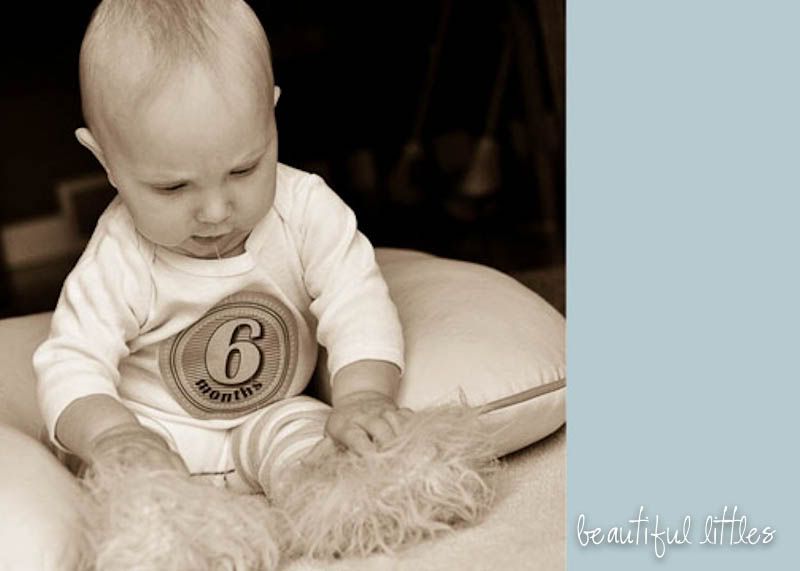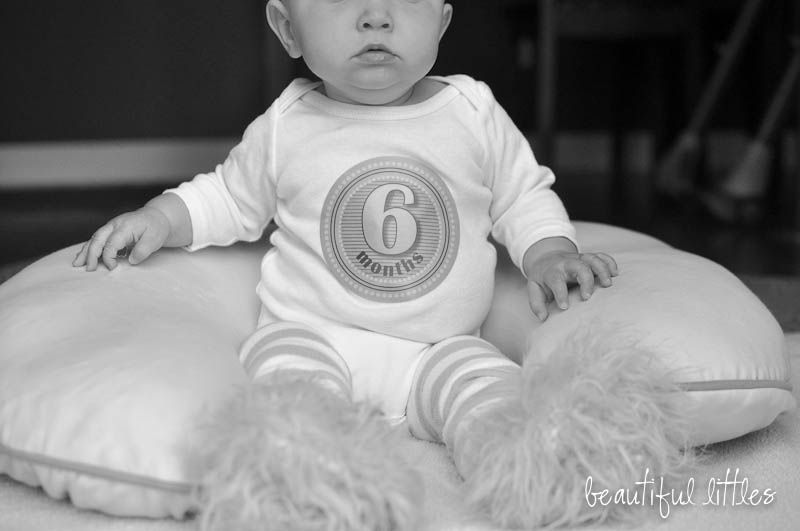 still loves her feet.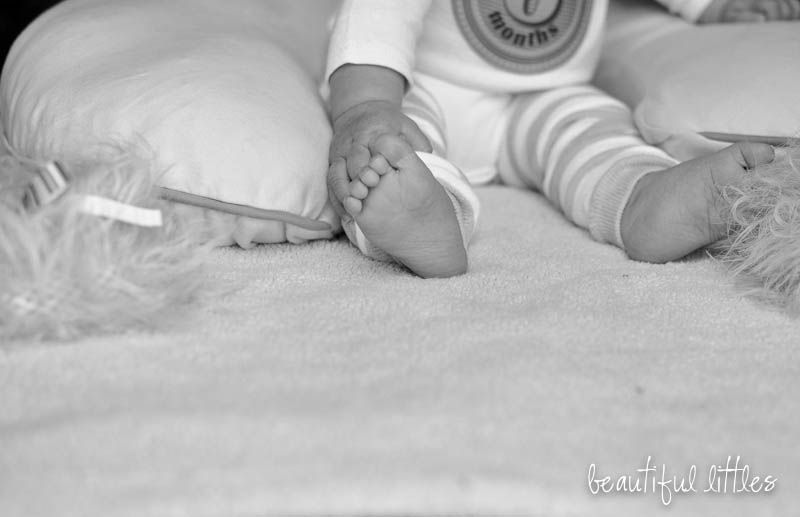 still loves her tummy and her superwoman flight.
still showing the urge to crawl, but not quite there yet. she has a mean one-armed army crawl, though, and can zip to a spotted tag on any toy or object faster than you can blink. her daycare room is missing all the tags they used to organize the toy bins because crosby has yanked them all off.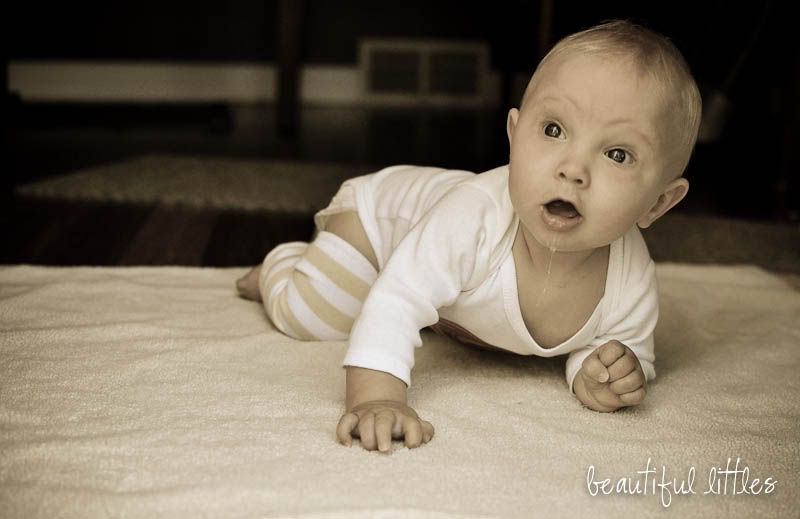 she is pure happiness and sheer delight, and brings so much love.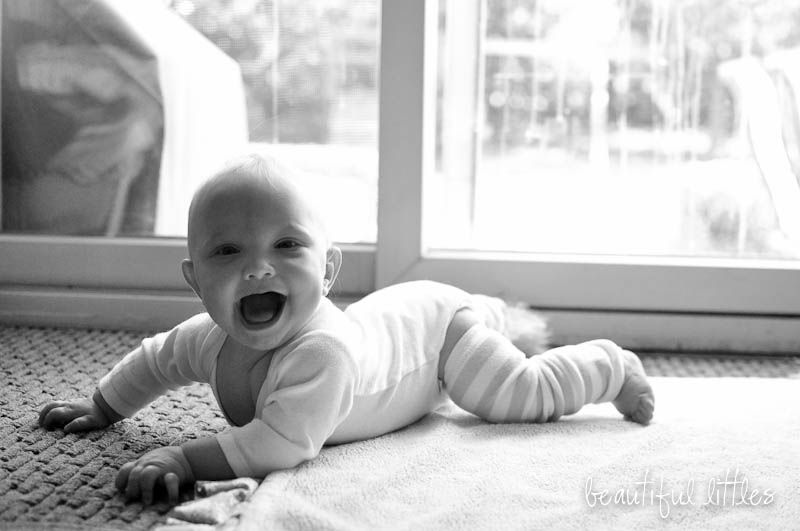 at 7 months, she has grown more hair. she has grown a bit longer. she adores her big sister.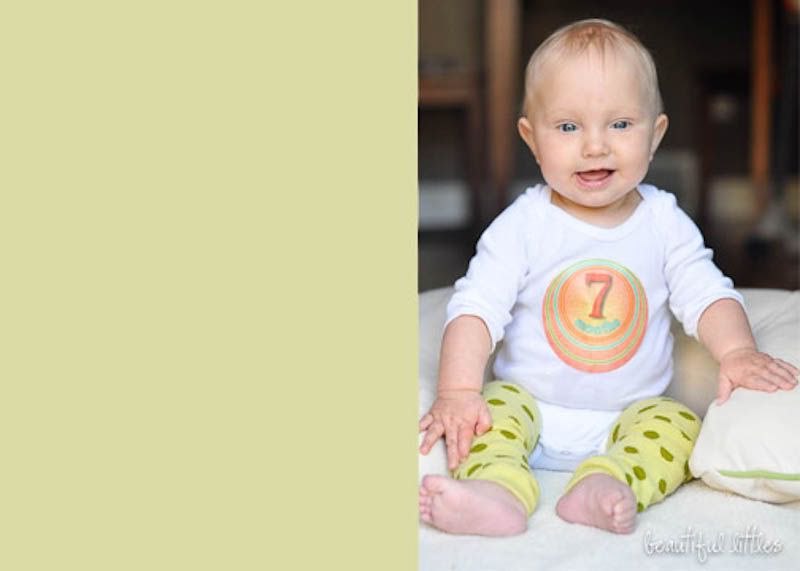 she has popped 2 bottom teeth and will mouth anything she can get her hands on.
she is still working on her sitting and crawling, but she makes her voice known with the best of 'em. her favorite chant right now?
dadadadadadadadadadada
. and being that michael misses 2 bedtimes a week because of class, i have a hunch that he secretly adores that she is gearing to say his name first. and i'm cool with it. several people, including this mama, have also sworn that she has said
ada
, or "all done."
she is magic. she is yummy. she is love. she is our little c.