lots of posts to come...catching up.
let's start by getting down and dirty. july 10th brought 2 guys to their knees in the mud, literally. michael and chad participated in the muddy buddy ride and race series event, and harper and i went and watched the end, which was in fact the best part. they crossed the line, admitting how brutal those 6 miles of alternating running and bike riding, with 5 obstacles thrown in here and there for good measure, but vowing that they'll be back next year.
here they are climbing the 20-foot wall, the final obstacle. notice they're still clean. a bit sweaty, but clean green shirts.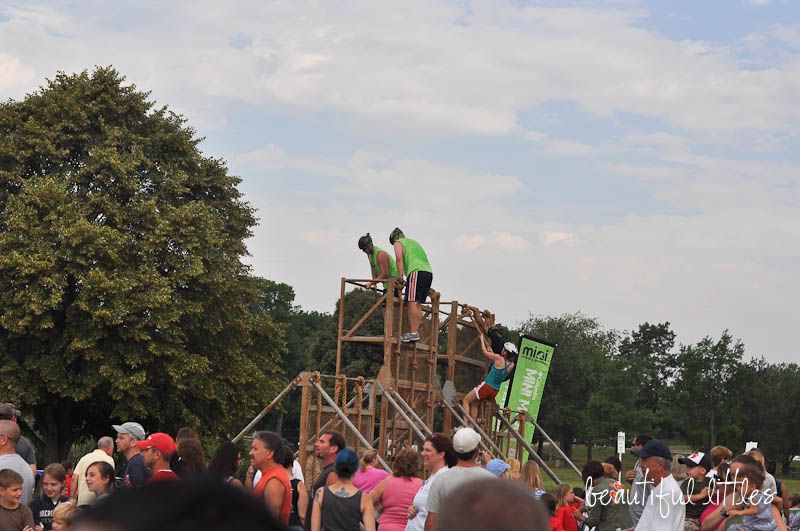 and here they are entering the mud pit...
and exiting the mud pit. not so clean anymore.
racing to the finish line, michael told me later he couldn't see anything but mud.
these boys took a beating, and they're still smiling.
this is the closest harper would get to michael. when i pointed out that they were entering the mud pit, she was crying that she didn't want daddy to get dirty.
i'm very proud of these 2. way to go, team slowskis.