so much to look back on in 2010, and so much to look forward to in 2011.

we started another tradition, with our first annual new years eve day pajama breakfast. we rang in the upcoming new year with family and friends, coffee, mimosas and lots of food. and the only requirement was that jammies must be worn, and no one seemed to mind. this will definitely be an annual event, and i can see the guest list expanding next year. i love to entertain.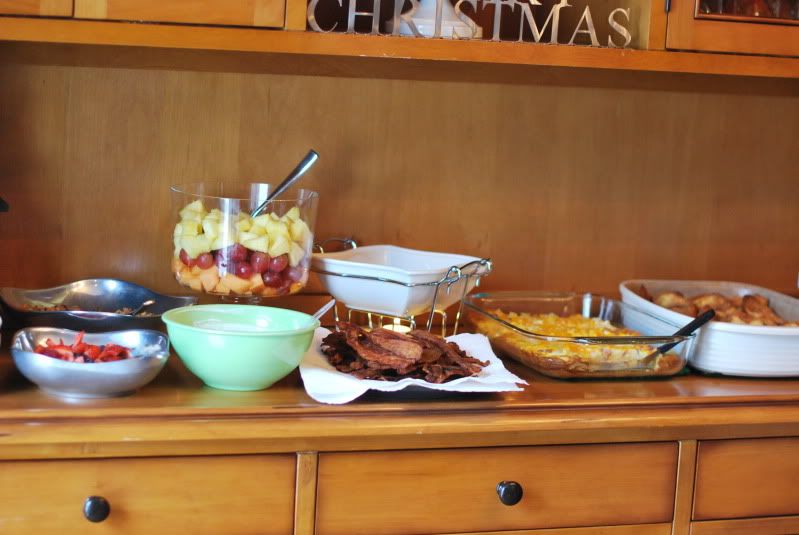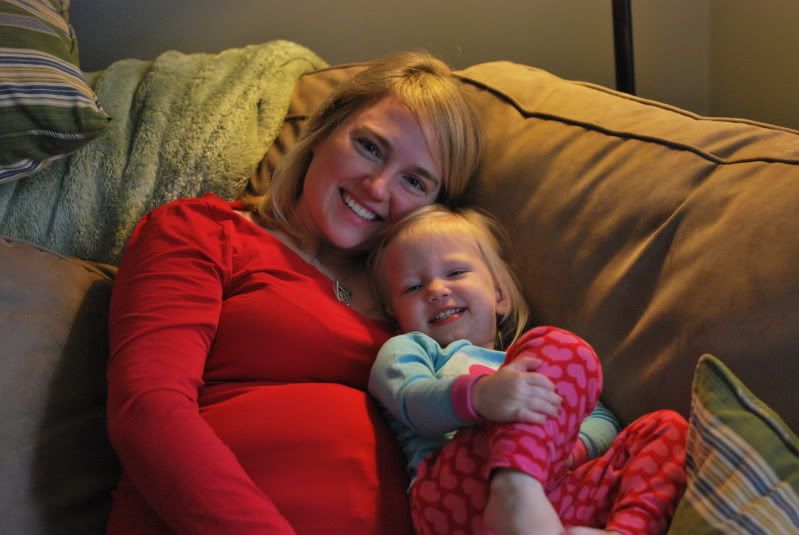 and when the last of the muffins had been consumed...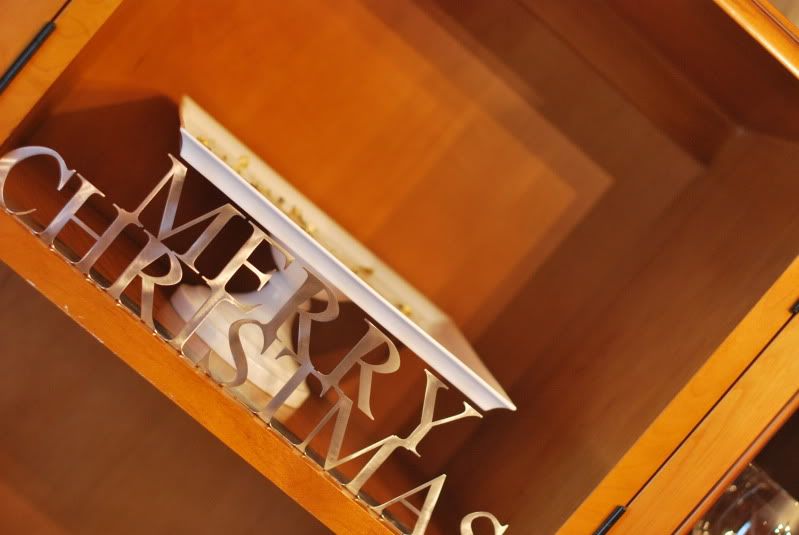 and the last of the mimosas poured...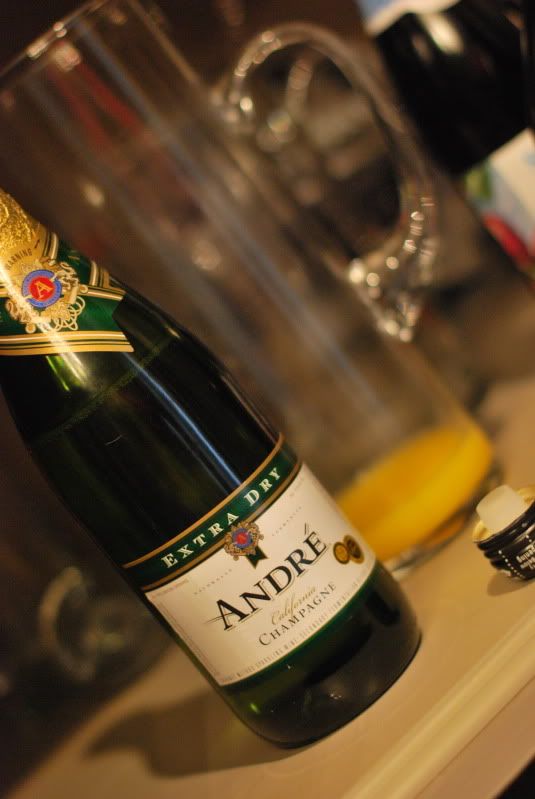 we relished in the relaxation of the rest of the day.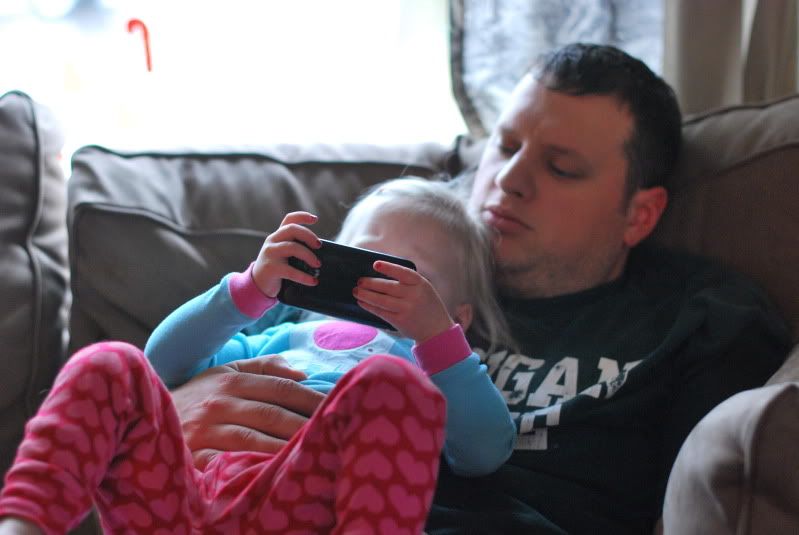 the weather brought an unusual heat wave in the form of rain and 50 degrees, so we ventured outside after nap to find some puddles.
harper located her tricycle hidden in the garage, put away for the winter months, and insisted that she ride it. i was shocked by how much she's grown in the last few months. at the end of summer, she wasn't able to reach the pedals. but just look at her now.
michael and i have never been ones to really enjoy celebrating new years eve out. we'd much prefer to stay in, cozied up in pajamas, snuggling with our little and toasting the new year with each other in a quiet celebration. after whipping up a quick dinner and dessert, we played for a bit in our newly re-organized basement (which looks like the toys-r-us storage room) and bathed harper before laying her down for sweet dreams.
but just because we stayed in last night doesn't mean we never used to go out. as i was preparing dinner, i reminisced about past new year eves. parties at his parents house with an out of control, fully stocked bar. up north weekends with friends where we set up taxi rides home at the same time as dinner reservations were made, and where war paint was applied to the cheeks before the couch dancing ensued when we finally made it back to our condo. oh, those were fun times, but i don't need those types of celebrations anymore. i only need this to make my night and year complete.
i look back at how much my little bean has changed over 2010.
and how excited i am that we are adding to our family this year. lots of change coming, lots of good. i reflect on the past year and how it's not only changed harper, it's changed me. how i've grown. and how much more this life has to hold for us. i look back and see that this blog officially got off and running again in february, and how much i've had to say over the past 11 months. and it's only going to continue. i love being able to get my words and thoughts out there, even if only for myself to read and reflect on, but to put down on paper my feelings and thoughts and memories for harper and this new little-to-be to look back on down the road. i love where this little life has taken us, and look even more forward to the journey in store for us in 2011 and beyond.
happy new year. enjoy all the littles this year has in store for you.