from the last post, and i quote "i plan to...blog the heck out of this season." ahem, it's now been over 2 weeks. what the heck?!
anyways, i'm not looking to the past, only the present. and here we are only 2 weeks from christmas. time is ticking away pretty fast!
we've been busy, and then again we haven't. we've been practicing balance. school and home. outside and inside. cleaning and making messes. company and solo time. sickness and health. this is a time for twinkling lights, of which we have decorated our house very abundantly, both outside and in.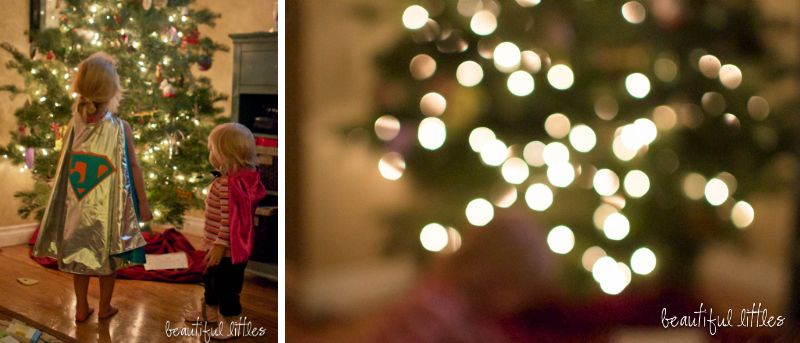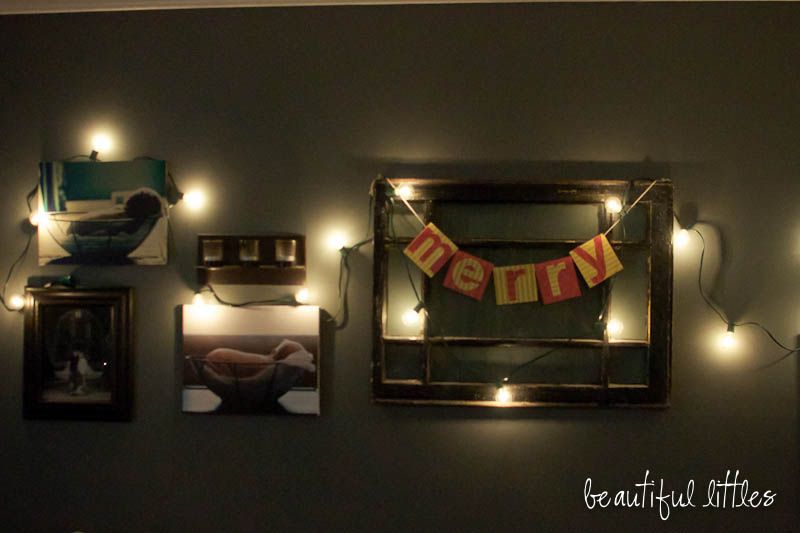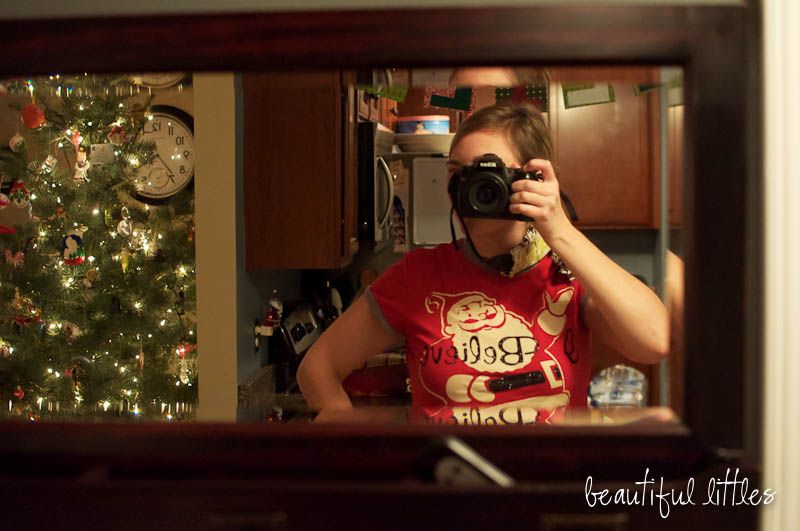 our elf, red, returned december 1st. more on this silly little and all his antics in another post very soon.
i've been creating and addressing and stuffing christmas cards. i had planned to get them done and out by thanksgiving this year, as i tell myself every year, but that just didn't happen.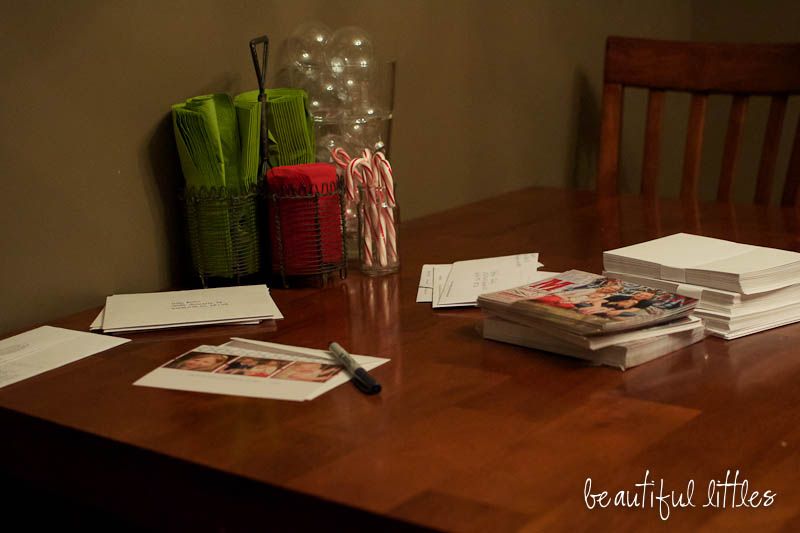 on sunday, we made a last minute decision to get ready and head out to visit santa at a cute, local old-fashioned general store. he was an awesome santa and pictures with him were free. win-win.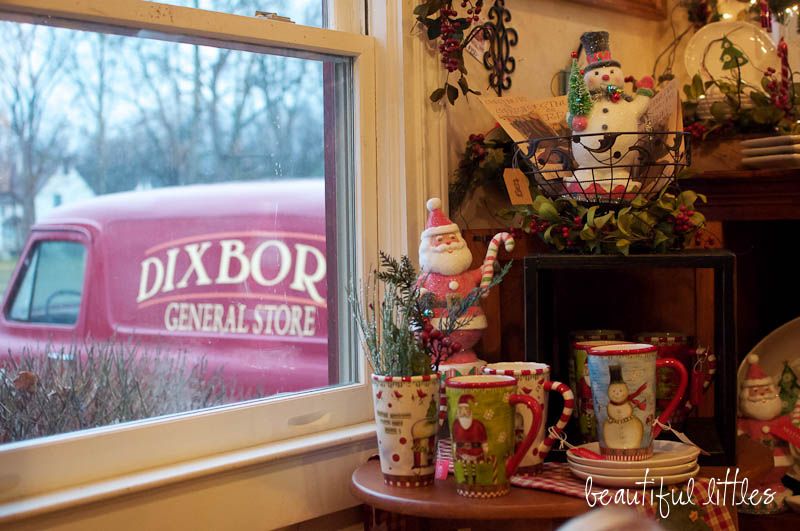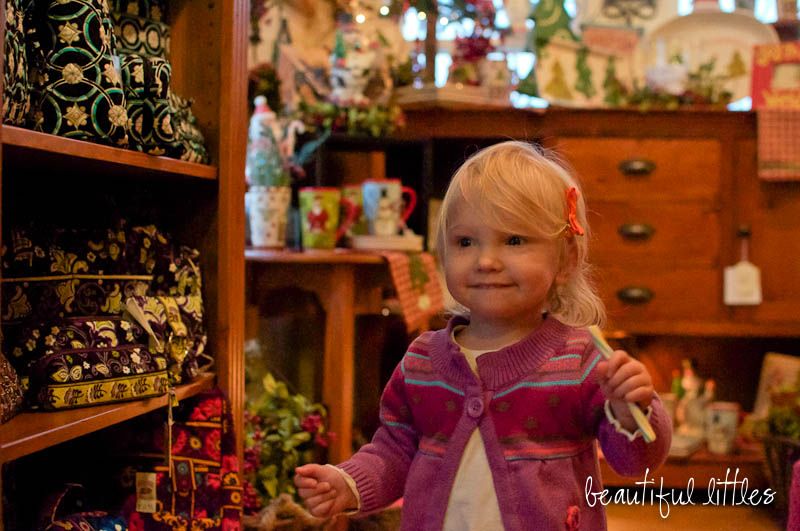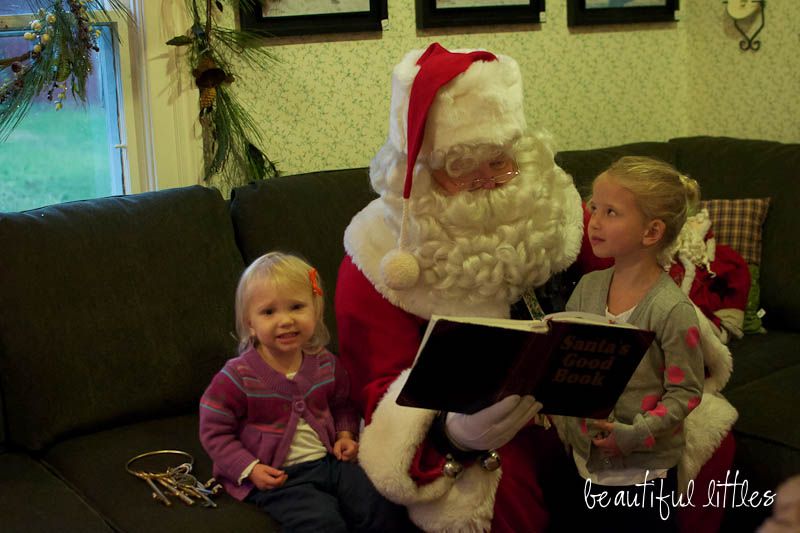 the girls got to look in his good book, sit with him while he pretended to sleep (harper refused to pretend to sleep, too) and pick out a candy cane. one of his reindeer, donner, came with him, but the girls were too afraid to get a picture by him.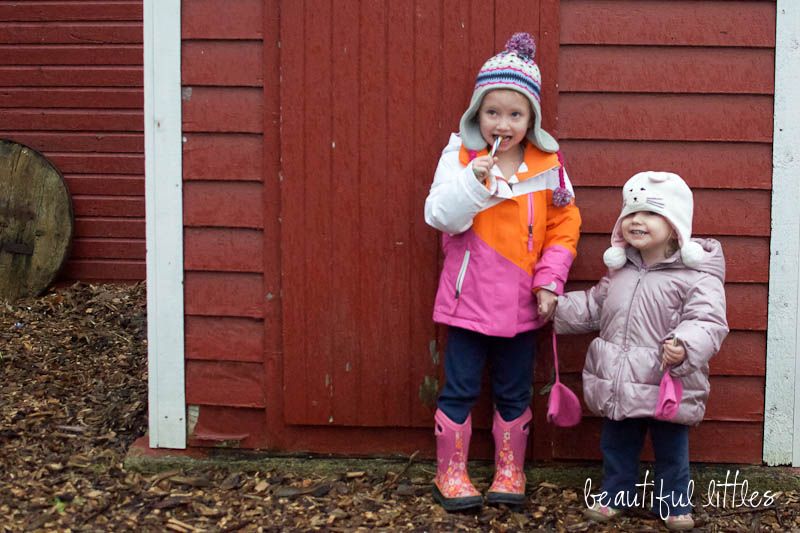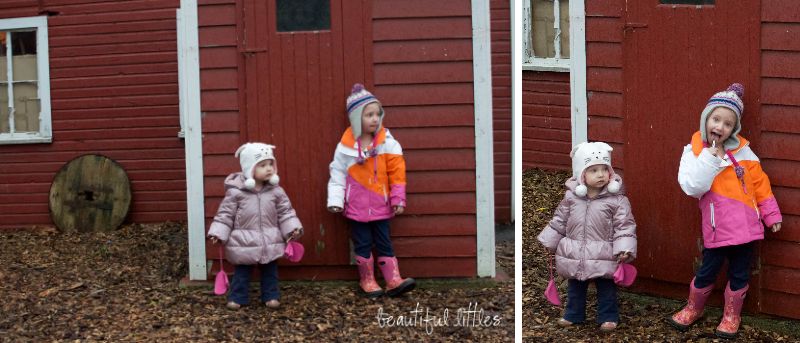 i did also manage to host my 2nd annual cookie exchange. a night of yummy appetizers, even yummier cookies, peppermint martinis, great girlfriends, laughs and conversations and the house completely to myself from saturday morning to sunday mid-day was out of this world amazing. my husband is a rock star right now.
we still have lots to do and only a couple of weeks until christmas. finish buying gifts. wrapping. maybe attack something on our advent calendar. (hey, at least its up.) finish sending out the christmas cards. a mommy-daughter date to see the nutcracker. a visit to old fashioned holiday nights with friends. and lots and lots of family time. looking forward to more jolly goodness.