we headed out for our week's beach vacation in west michigan mid-sunday. we arrived 3 hours later to overcast weather, slightly cool. after unpacking our belongings, we headed into town to check things out and grab dinner, hoping to wake up to some sunshine that would lure us to the beach.
no luck.
rainy and overcast, we spent the morning sipping coffee, making french toast, listening to the rain fall on the tin roof of the back screened in porch. the kids were all itching to get outside. so we decided to still head the few hundred yards to the beach on bikes, and make the most of our first day of vacation.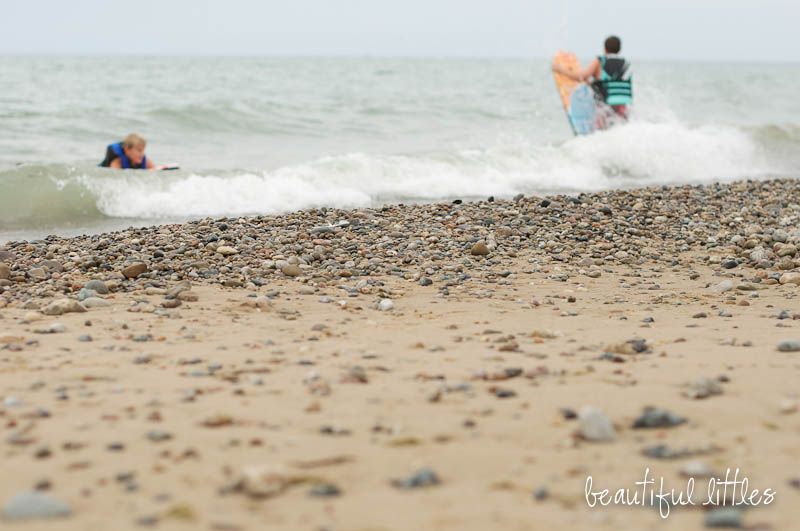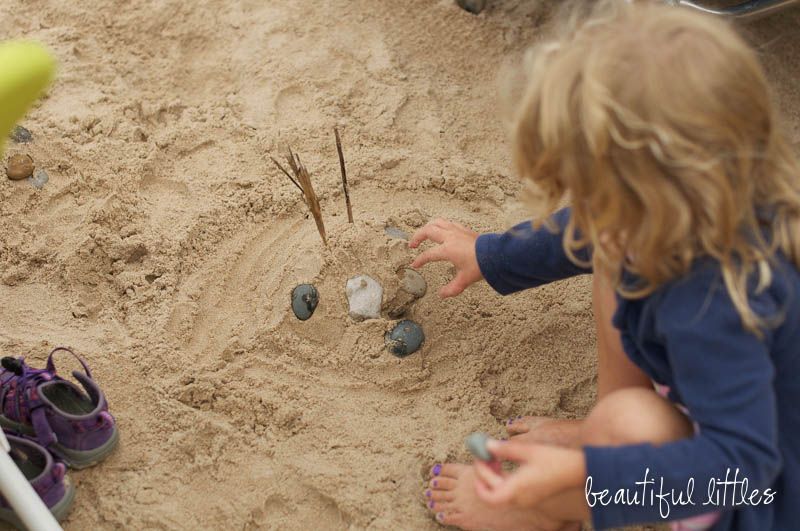 the girls played in the sand, while the boys practiced their boogie boarding skills. crosby taking her first beachy steps, only a week into this walking thing. harper made aliens from the hundreds of stones lining the shore.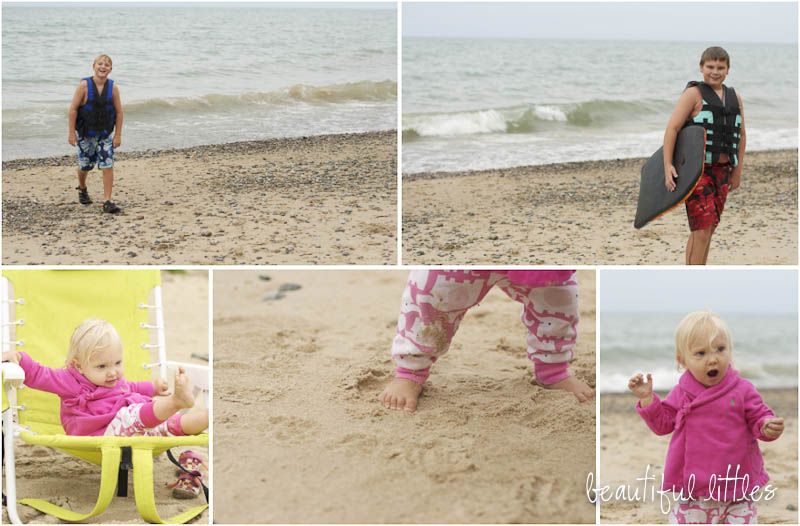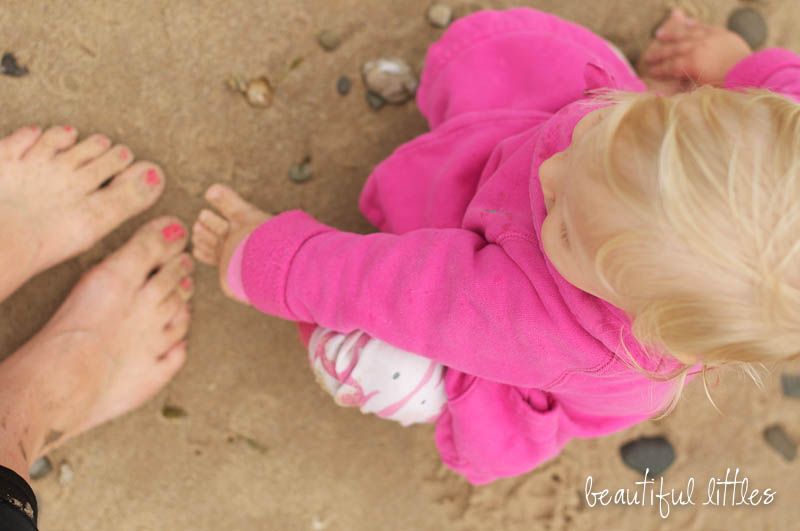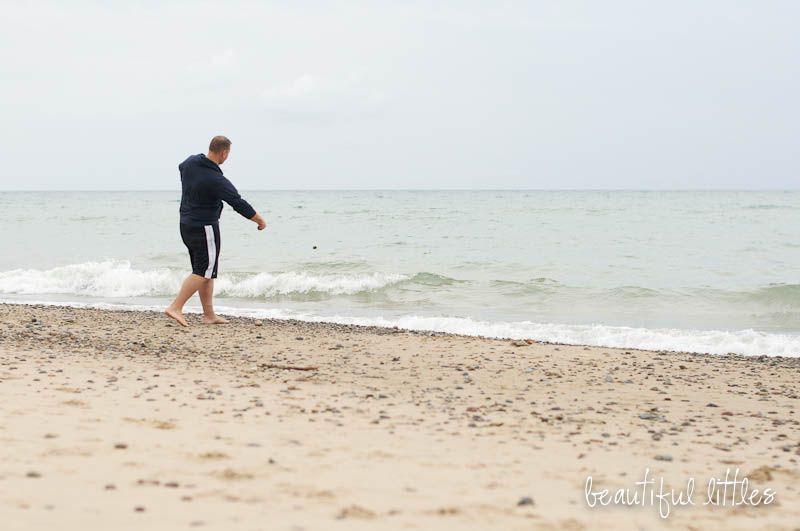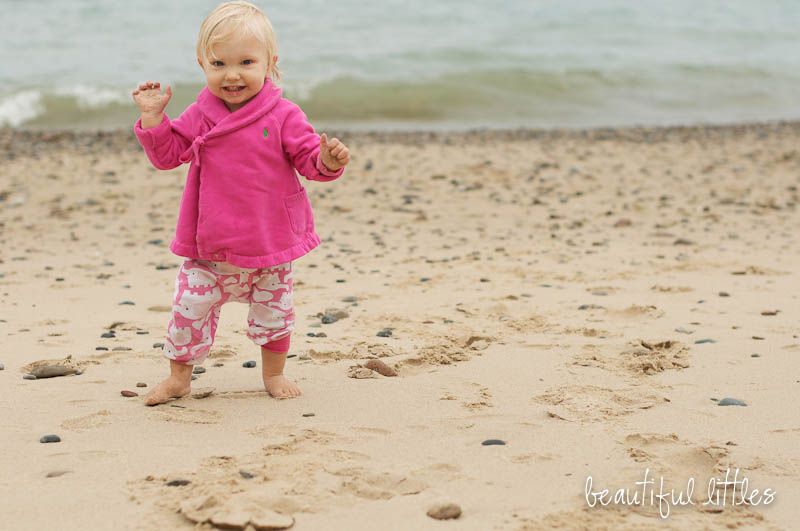 when the darker clouds began rolling in, we headed back to the cottage for some vacation relaxation. coloring together. napping on the couch. watching movies. reading books. sipping more coffee. playing games.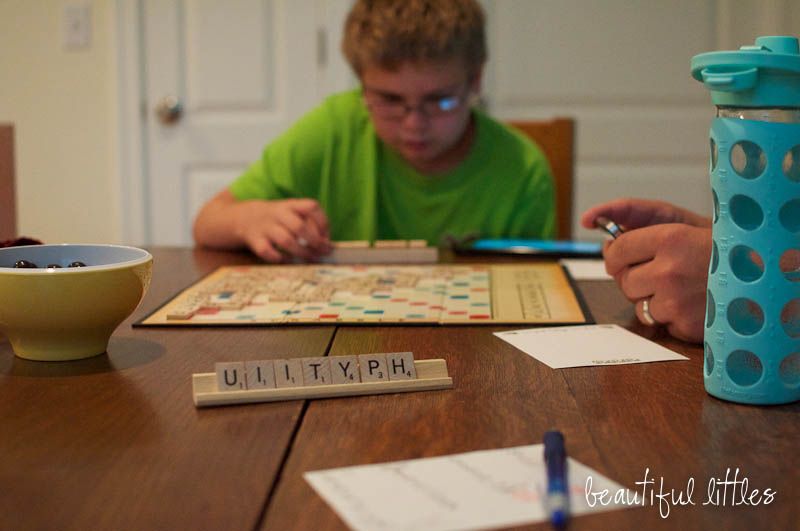 the afternoon proved much of the same forecast, and the kids were asking repeatedly to go back out, so we did. surprise, surprise, we were the only ones on the beach. no one else wanted to be out in the drizzling rain, with on and off heavier showers. but we made the most of it, and no one complained once.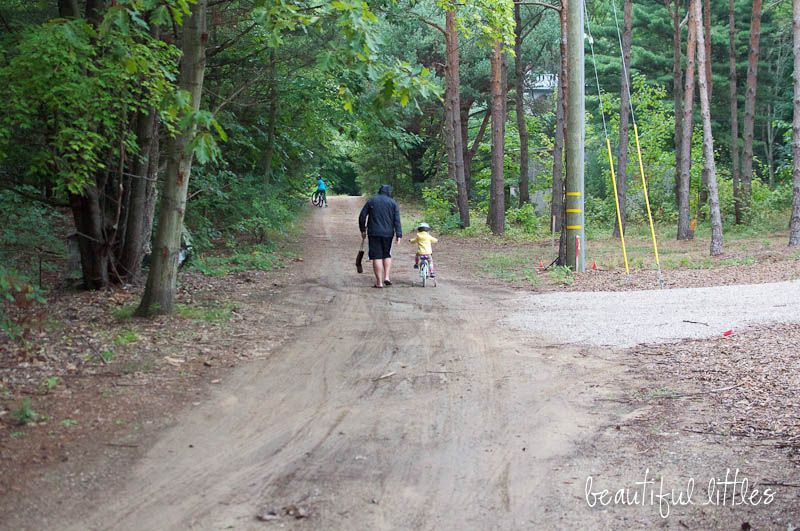 we took the kite out and tried our hand at it, despite the fact that there was no wind and the rain was having the opposite effect of our desired flight. the boys brought their clubs, and hit a bag of old golf balls into the lake.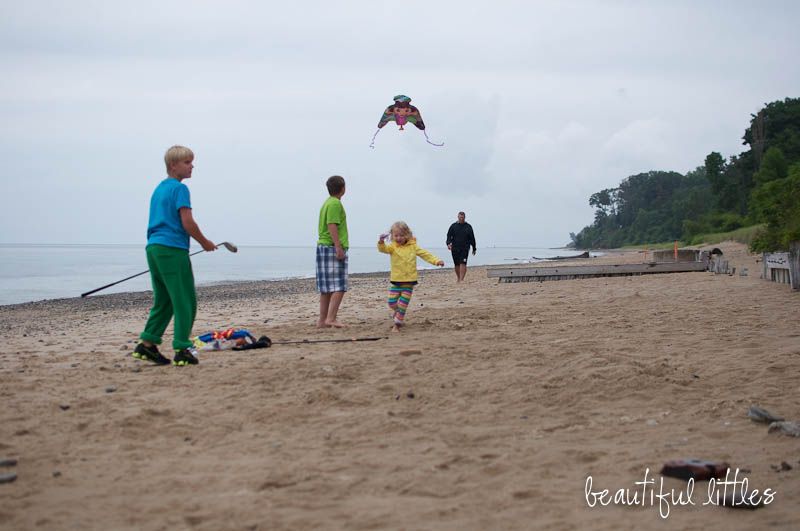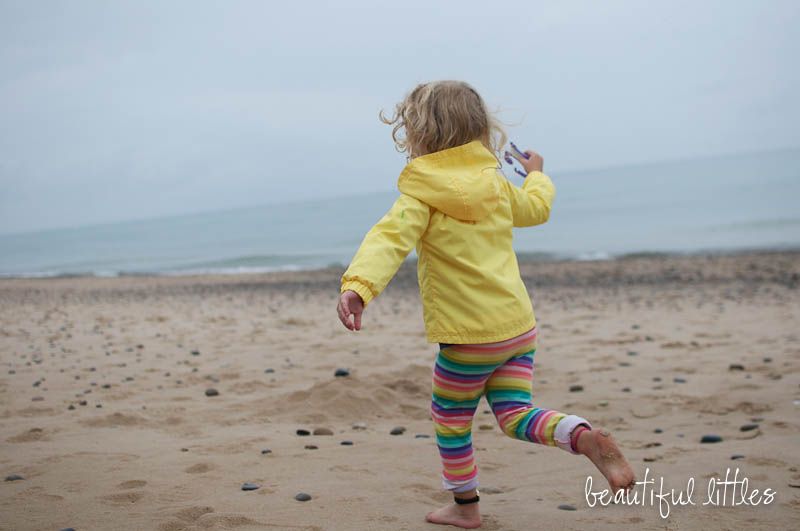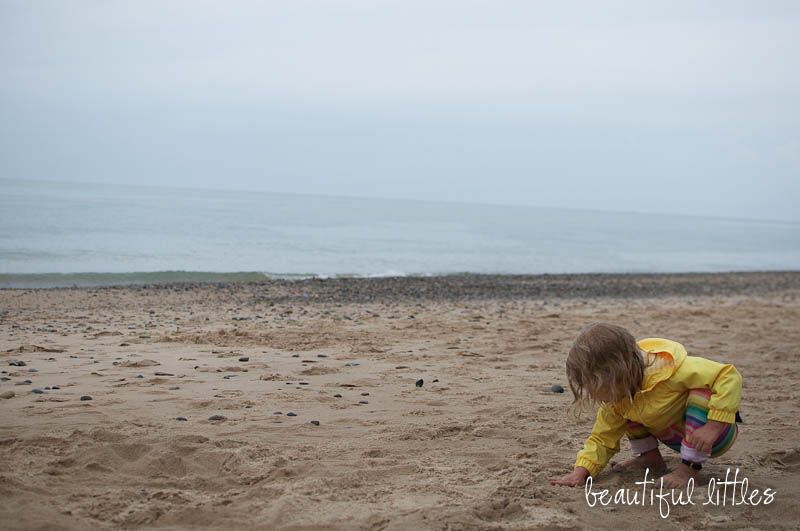 when the rain picked up, we headed back to shower and warm up and start dinner. crosby has done nothing but stand at the window requesting "aye aye" (outside), so we were out as much as we could stand- playing with rocks, corn hole boards, ladder golf.
we grilled hamburgers and hot dogs and rounded out dinner with "cockles" before putting the kids to bed, watching tv and praying for a sunny day tomorrow.