my girls love the water. but it hasn't always been this way. for crosby, yes, she has always immediately calmed at bath time or when held in the pool or when sitting on the shore splashing in the lake.
for harper, it wasn't until this summer that she found her inner fish. last summer, she wanted nothing more than to play next to the water. fill buckets, pour them into different containers and repeat. but this year, she has gained courage.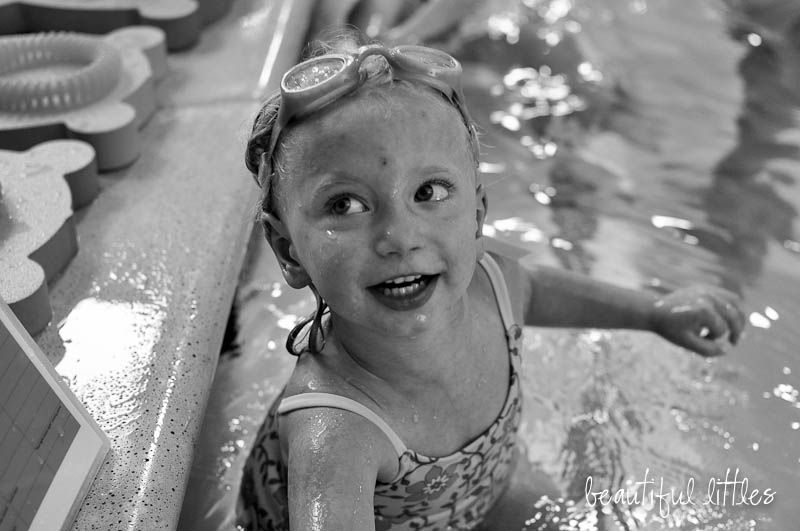 we have spent so much time in various bodies of water these past few months- swimming pools, lakes, splash parks, beaches, baths, backyard blow ups. she has seen her friends jump and swim and dive. and she has slowly become a girl who never says no to going swimming. we fitted her with a moveable life jacket and occasionally some inner tubes to top it off, she spreads her little fins and off she goes. makes this mama so nervous that i watch with hawk eyes constantly.
and so we decided it was time to sign her up for swim lessons. i had heard about a swim school that was opening up in our area- a building and pool dedicated only to swim lessons, and a few family swims per week. i had heard from others on facebook how wonderful the other locations were. last week was our first session with ms. maggie. and harper loves it. it's the first activity where she's not clinging onto our legs, tears slowly welling up in her eyes, begging us not to leave her. she confidently tells me that i can go back and sit behind the glass to watch.
and then we watch and smile and beam with pride. she waves and we wave back. she looks at us and smiles shyly and we clap for her accomplishments. we've only been twice, but she's already made some great progress, showing more comfort in the water, floating on her back and scooping and kicking just as ms. maggie instructs.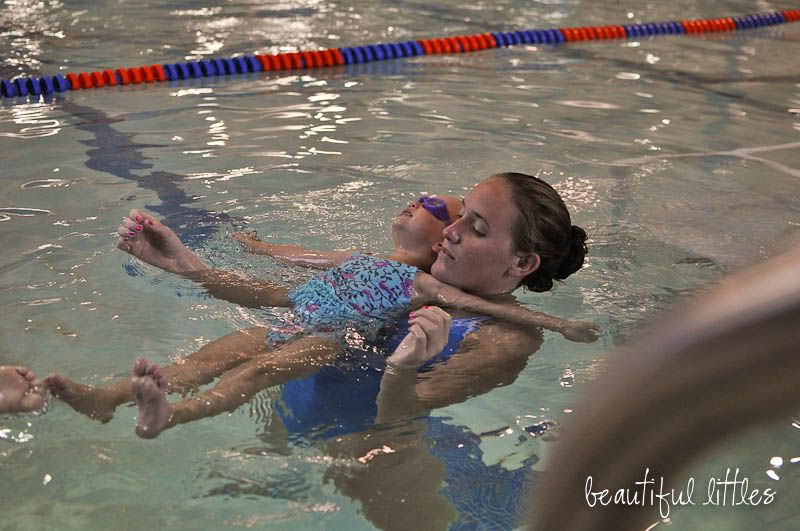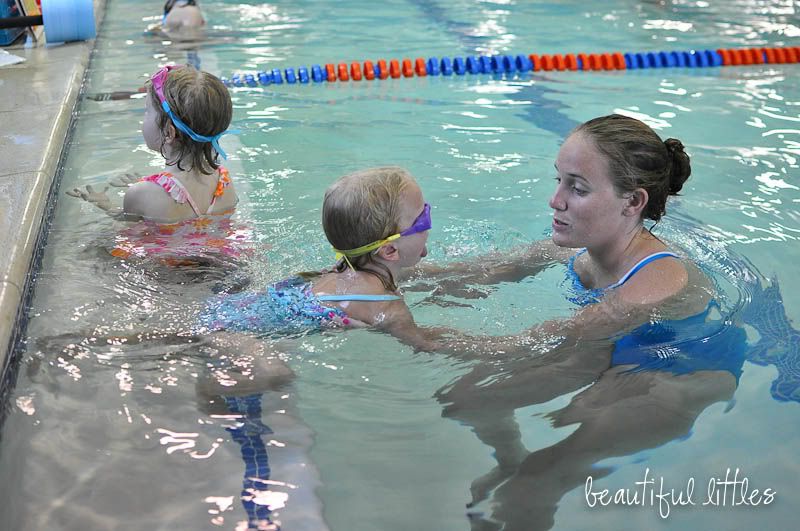 my mom reminds me of my swim lessons as a kid. the lessons were held in our neighbor's backyard pool. the teacher, ms, judy, would throw me in the water. repeatedly, i tried my best to clamor out on the side of the pool from sheer terror, but she'd only pull me back in. and somehow, i still manage to love the water and swimming and the freeness and weightlessness of it all. i hope i've passed this along to my girls, and i hope that harper's lessons continue to go better than mine did.