it's late. the girls are sleeping and i should be in bed myself. but this is just about the only time i have to myself, and i hate to miss it. even if i'm going to be up a few times tonight with crosby, and prying open heavy eyelids tomorrow at work. still, i have to blog again. i have to recount this day. and i have to write to ensure the good days are remembered.
life lately has been tough. balancing being a full-time working mom again; navigating the life as a wife of a husband who is in year two of school for his mba on top of being very needed at work, which makes him even more busy and stressed; juggling a toddler and an infant with daycare and preschool,
swim lessons,
and play dates; trying to establish a schedule and routine with home-cooked meals and sent from home lunches; tossing in some fun each day and on the weekends to avoid the mundane chores that constantly stare me in the face as i rewrite them over and over on my ever changing to-do lists. needless to say, i'm pretty exhausted most of the time, but i never fail to force a smile. how goes the saying, don't ever let 'em see you sweat?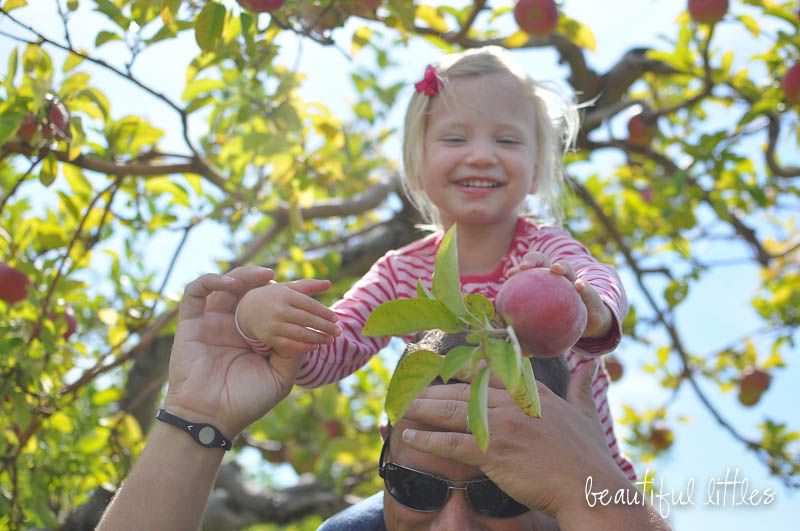 so, today, we made the plans to go apple picking. we went for the first time last fall, and had such a great time, and it resulted in wonderful memories and homemade applesauce that carried us mostly through the entire year.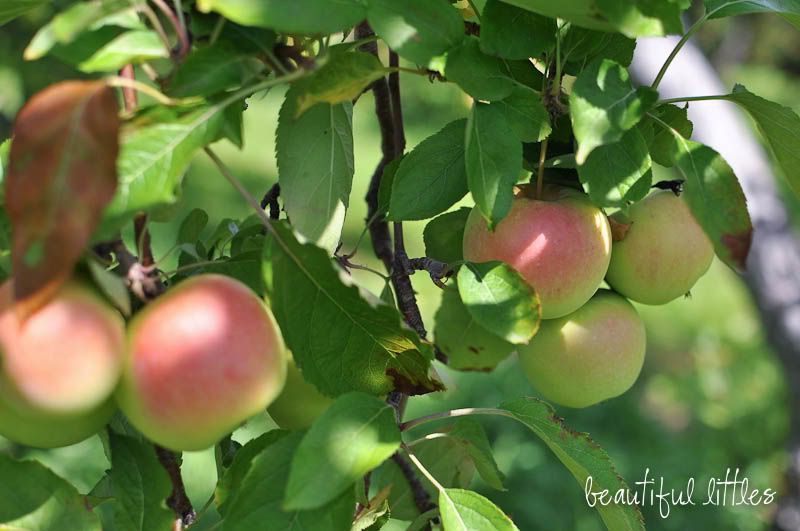 admittedly, we had our frustrations during the rest of the day- when do i have time to vacuum and put clothes away and go for a run? when does michael have time to write his paper and study for his quiz and pay bills? i was tired, after being up last night with crosby and up early with harper, who moseyed over to our room at 6 am, hopped into bed with us, kicked michael out (he went to her bed to catch some zzz's, smart man) and failed to fall back to sleep, thus neither did her mama. i was cranky. i didn't have a good morning, and i was grouchy the rest of the afternoon. but out in that apple orchard, we were a family having fun together. no tears. no loud voices. no need to say no. just us. just love. just how i love to spend a sunday.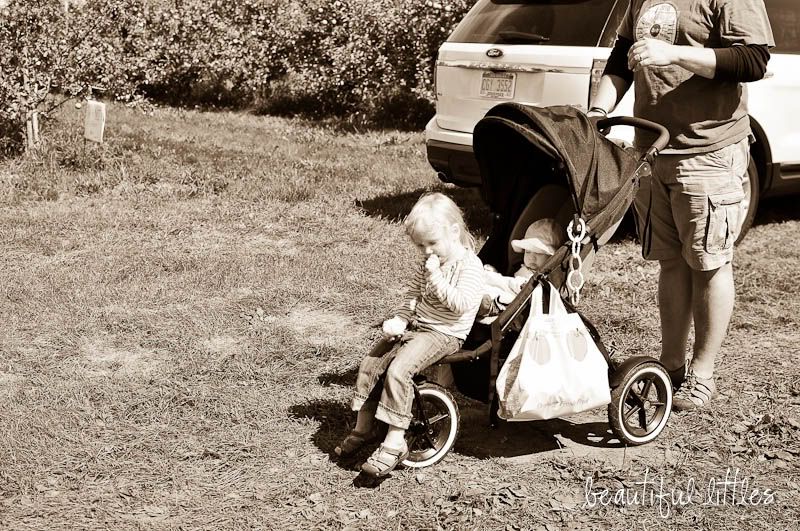 so i sit here, surrounded by my recipe books and grocery list for meal planning, heaping pile of folded laundry on my bed that needs to be put away, empty lunch boxes waiting to be filled, and these memories from today. i keep going back to it, but this is why i blog. because looking back a month from now, i won't remember that we may have been a bit cranky with each other (or if i do, i won't recall why). but i will remember what an awesomely beautiful, sunny, blue-sky day it was and the laughter and joy we shared as a family. and that's what i want my girls to remember, too.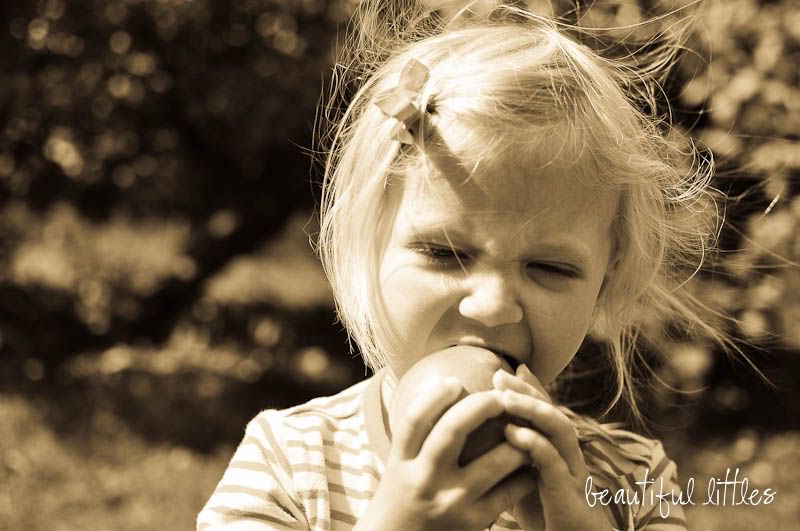 first apple picked, immediately eaten. down to the core.
my face conveys the story that i had been bonked on the head a few times by falling apples picked by harper while on my shoulders. i'm just preparing for yet another one.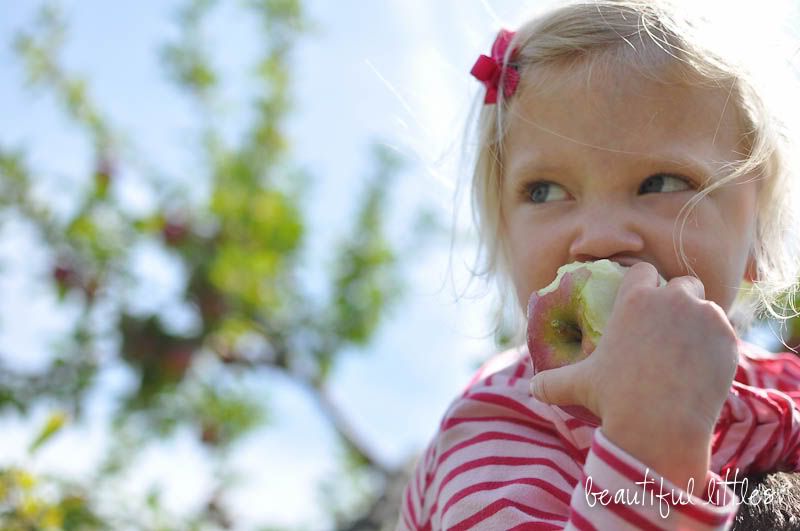 the same pose last year, here.
michael relegated himself as the one to keep production going. i was obviously taking too many photos to pick very many apples. and yet, we still managed to come home with a bushel.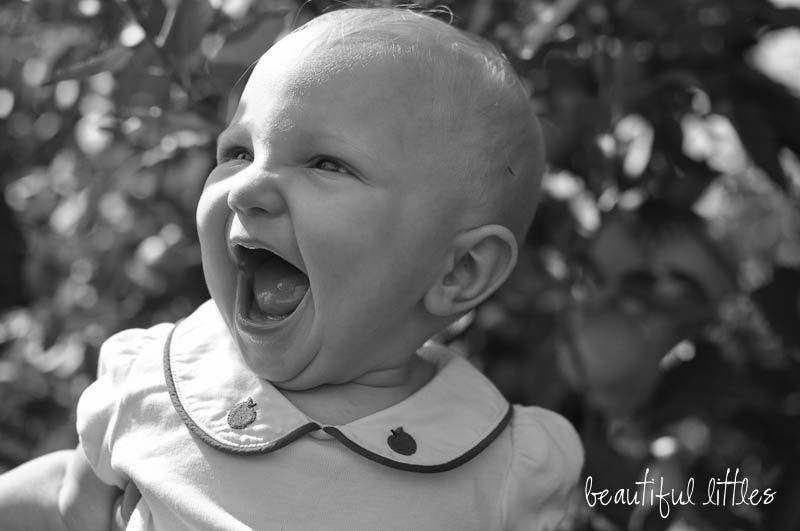 crosby is so stylish and coordinated. apple shirt and jeans for our apple picking occasion. the same outfit as harper wore, as gifted by auntie kelly.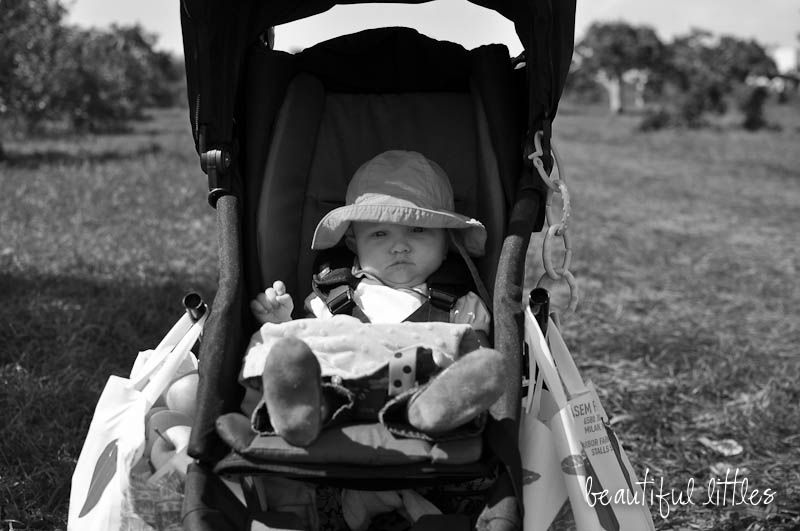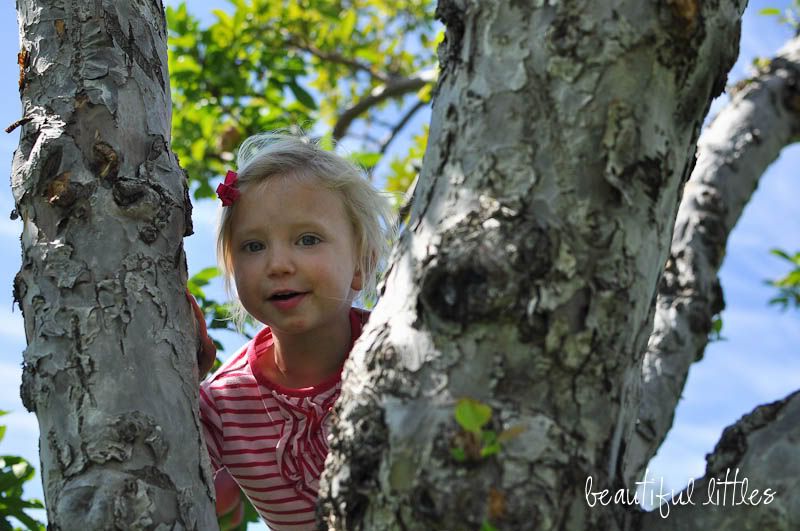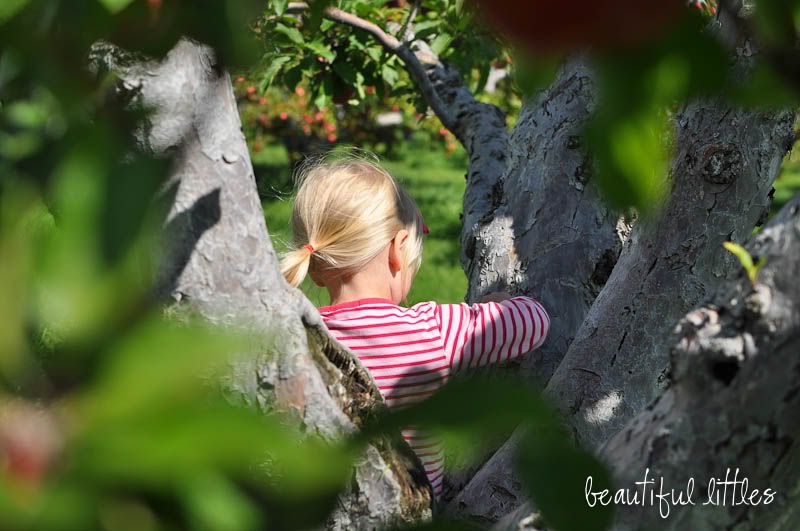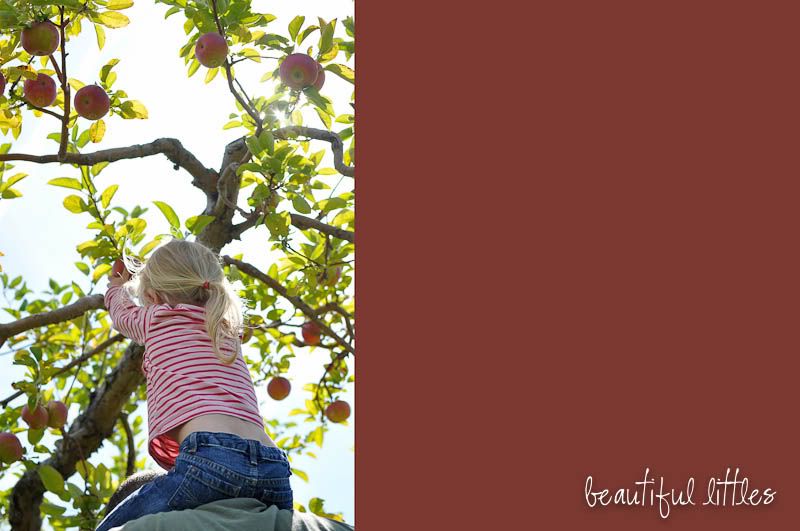 i did a mini photo shoot with the girls for crosby's 6 month, so more photos from this day to come soon. and more catching up as i sift through and edit pictures from the last few weeks. work has kept me busy, but i do love my blogging. stay tuned...