these posts are going to be hopelessly out of order while i catch up, but here's a recent favorite end of summer event.
harper's daycare has a preschool room, and the preschool teacher lives on a farm. we tried to get out to her farm in june to see the newly born sheep and chickens, but it was a rainy day, so it was cancelled. the field trip was finally rescheduled for the end of august, and although harper wasn't in school that day, we were welcomed to join in on the fun! and what a fun morning we had!
harper's favorite activity was climbing up the concrete blocks to peek at the sheep through the fence. i think she liked the fact that she could climb up the blocks herself more than actually caring about the sheep. oh, to be an independent 2-year-old!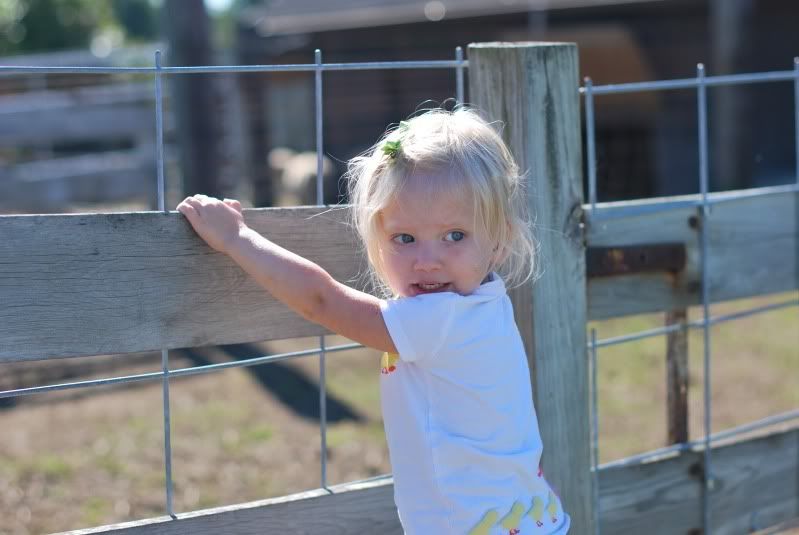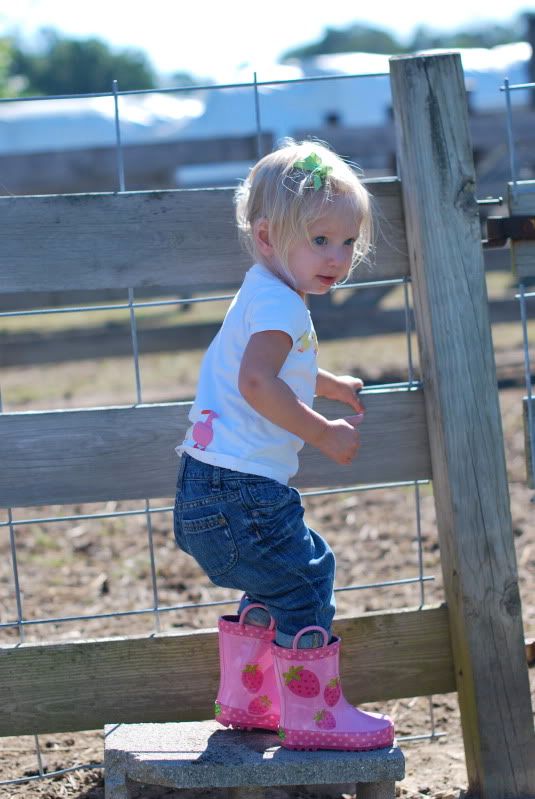 she also loved pretending in the playhouse. again, more so that she could open and close the doors and windows herself was the main reason this was such a hit.
we got to take a hayride on the back of an rv to see the roaming cows.
we got to see the chickens and rooster, and finally were able to hop aboard a tractor for a pretend ride.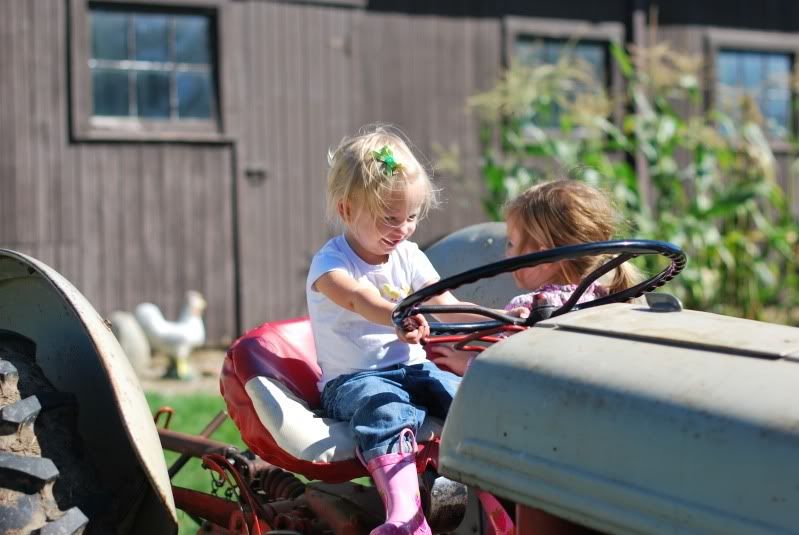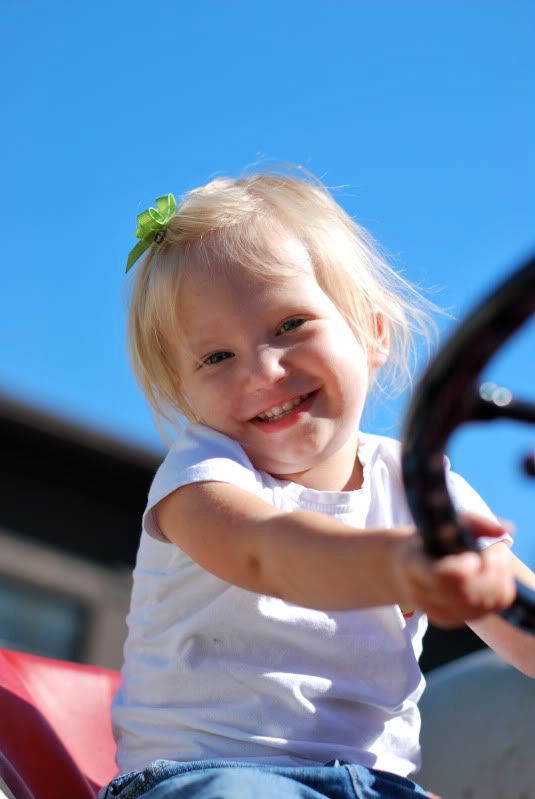 and more importantly, we got to catch up with friends from school who we hadn't see much of over the summer months. harper and this little girl are two peas in a pod. they clicked from the first day of school last year. she is moving up to preschool this year, which makes me sad that harper won't have her to play with, but she's only a hop, skip and a jump away in the bathroom that separates the infant/toddler and preschool rooms, and the 2 get to catch up on the playground outside. i love that harper is already starting to form some good friendships. every girl needs 'em.