crosby catherine has been growing like a weed lately. her teeth are erupting like crazy. her language is exploding like mad. she's eating like we have never ever seen her older sister eat. she is showing us how much she knows on a daily basis. and she's happy as a clam 99% of the time.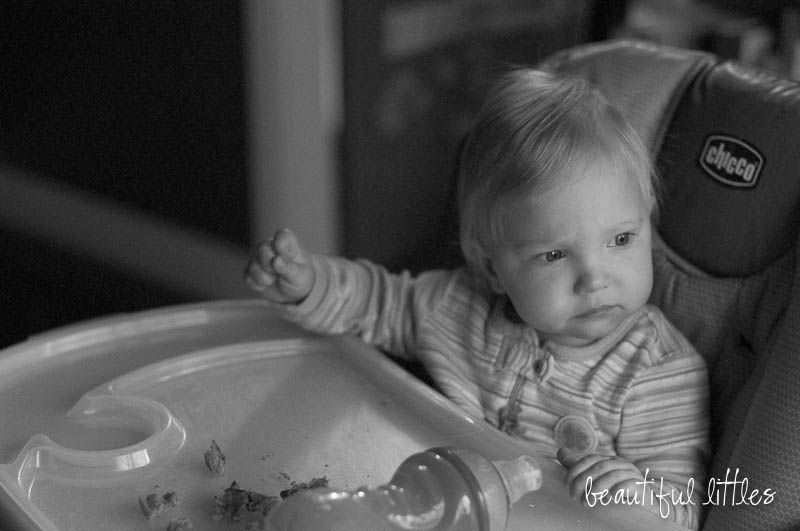 she's thoughtful. she shares her toys when we ask. she goes to the shoe bin and pulls hers out when i ask harper to put on hers. she insists on using her fork and spoon, even though she may only get food on their occasionally and once she does, she uses her fingers to put it into her mouth anyways.
she can climb up and down the stairs. she loves to get into drawers and doors and pull everything out. she could sit for a long time putting things together and taking them apart- tops on cups, lids on bowls. she loves to drink water, and can drink from a straw. she is showing interest in using her left hand (nana may finally get her left-handed grandchild.)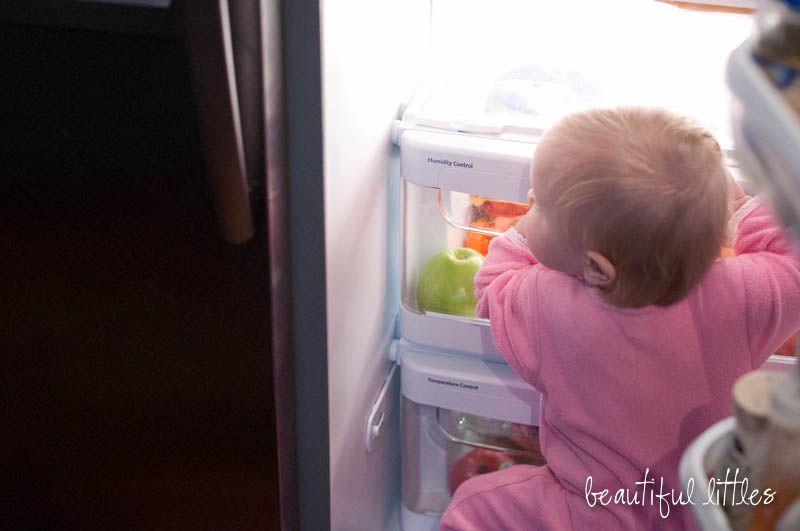 her language now includes: mama, dada, hapa (harper), uh-oh, ma (max), heboo, nana, light, get down/sit down, ow, nite-nite, ba (ball). i'm amazed at how much she has to say.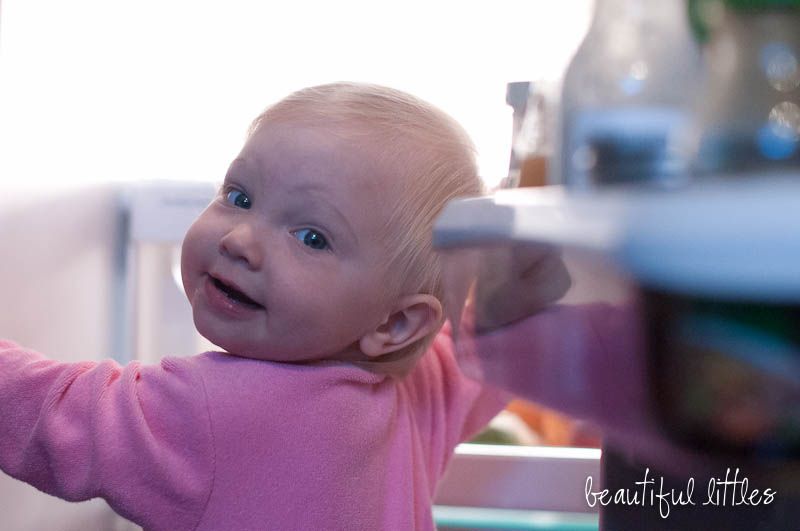 but she has shown a bit of a temper side. soon to see if and how that develops.
i've said it before, but this one is pure sunshine. we love her.