a week ago friday, michael and i got a sitter for harper and went out on the town...to assist in chaperoning ethan's 11th birthday party, complete with pizza, cupcakes, a hockey game and 8 busy, chatty tweens. as we drove half of the clan to the ice rink, we quantum leaped 8 years ahead and pictured doing the same thing with an suv of giggly girls. the conversation topic would of course be different, but the friendships developing would for certain be the same.
ethan got the chance to get suited up and be the mini-whaler and skate on the ice during the introductions, national anthem and pre-game warm-up. having a hockey player living with them, he's pretty familiar with the guys on the team. so, we got bumped up to the suite to watch the game. all the boys went on to the ice during one intermission for sled bowling. and they all received whalers t-shirts to be signed by the players in the locker room post-game. pretty cool gig, if you ask me.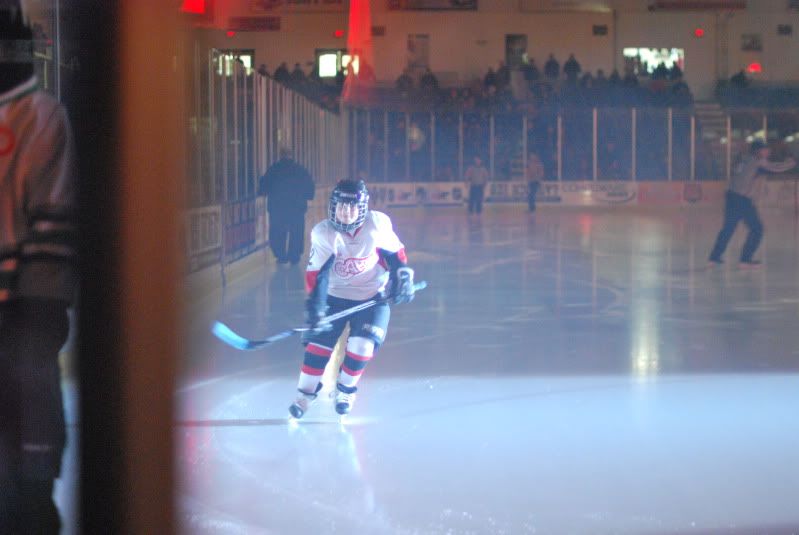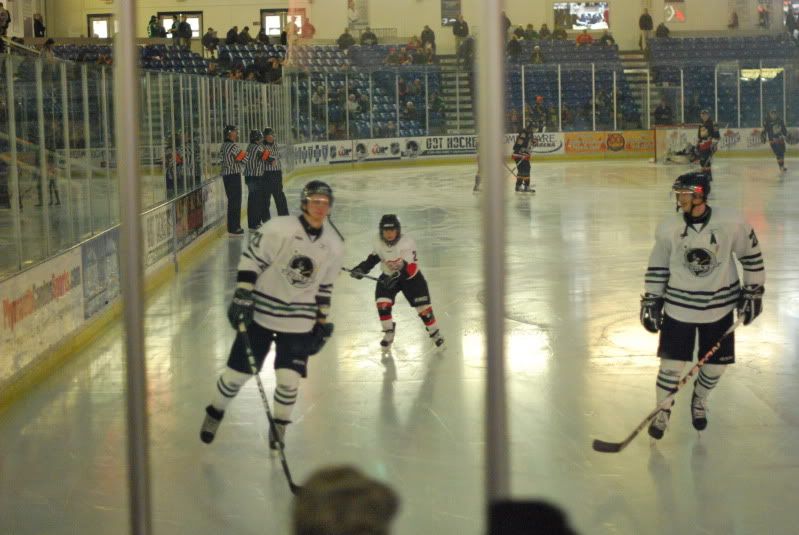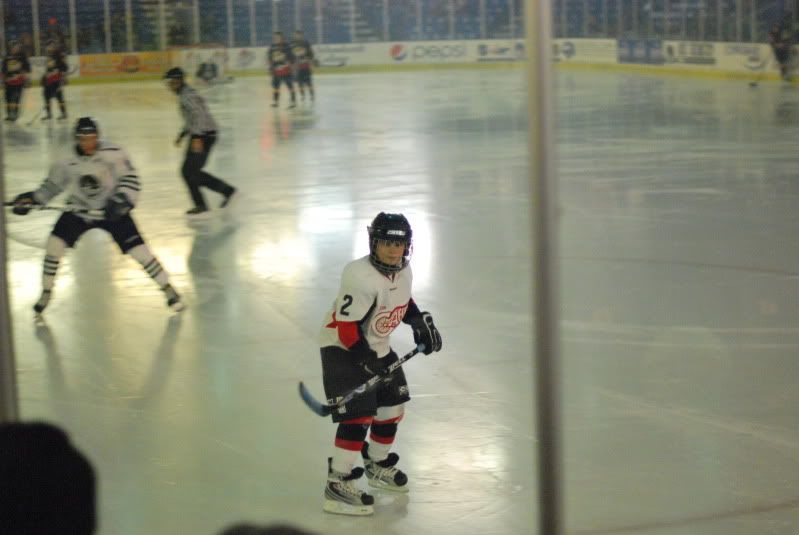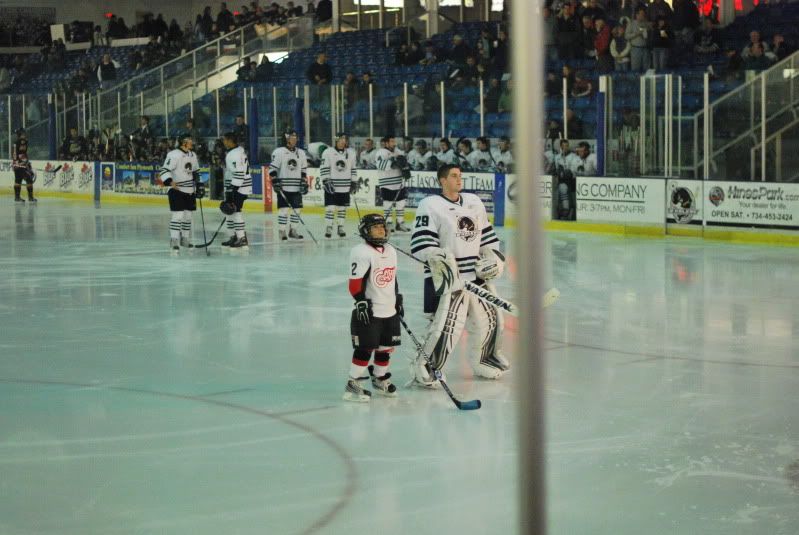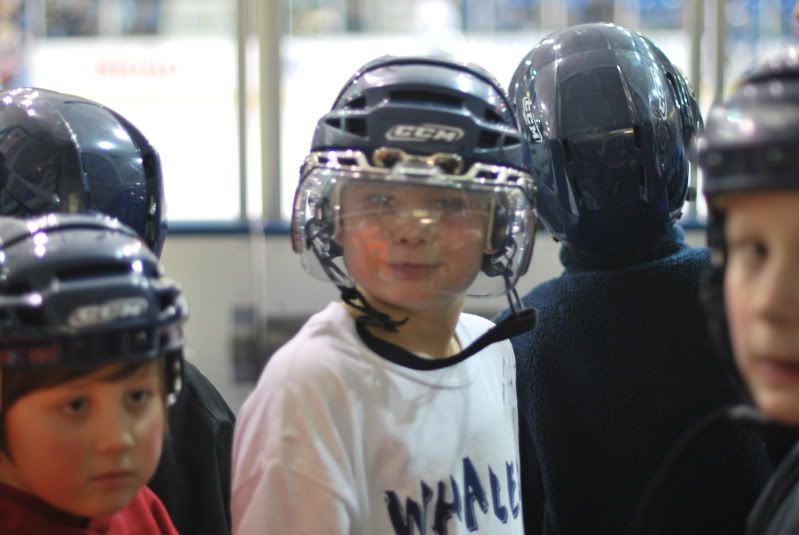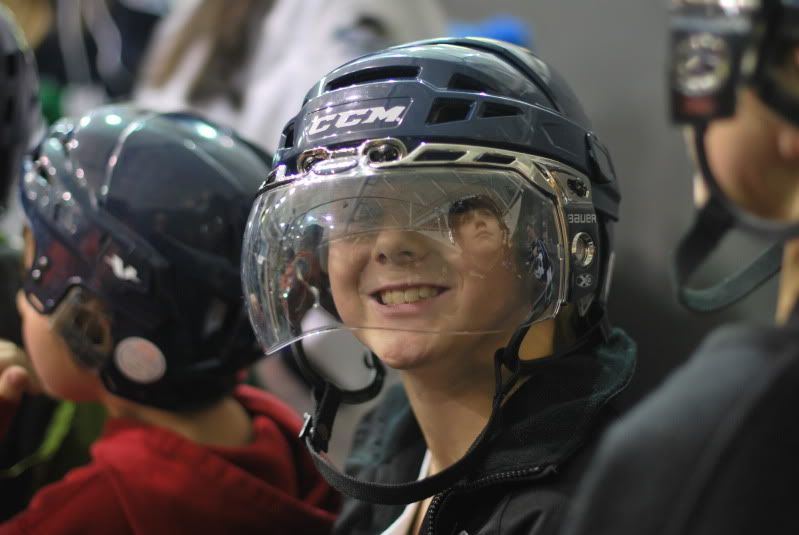 unfortunately, adam was involved in a teeny-tiny (a.k.a. posted on you tube) fight during the game before this one, in which the helmet of the player of the opposing team somehow came off and the fight didn't stop. this meant suspension for the remainder of the last game and this one. so, here he is watching the game from way up high. in harper's words, "silly adam."
and to balance out all this boy-ness, here is my little harper bean, feeling oodles better and finally over her thanksgiving illness. playing around and being silly means she's back to her old self.
my sweet little muffin and my fun not-so-little-anymore nephews. love, love, love.